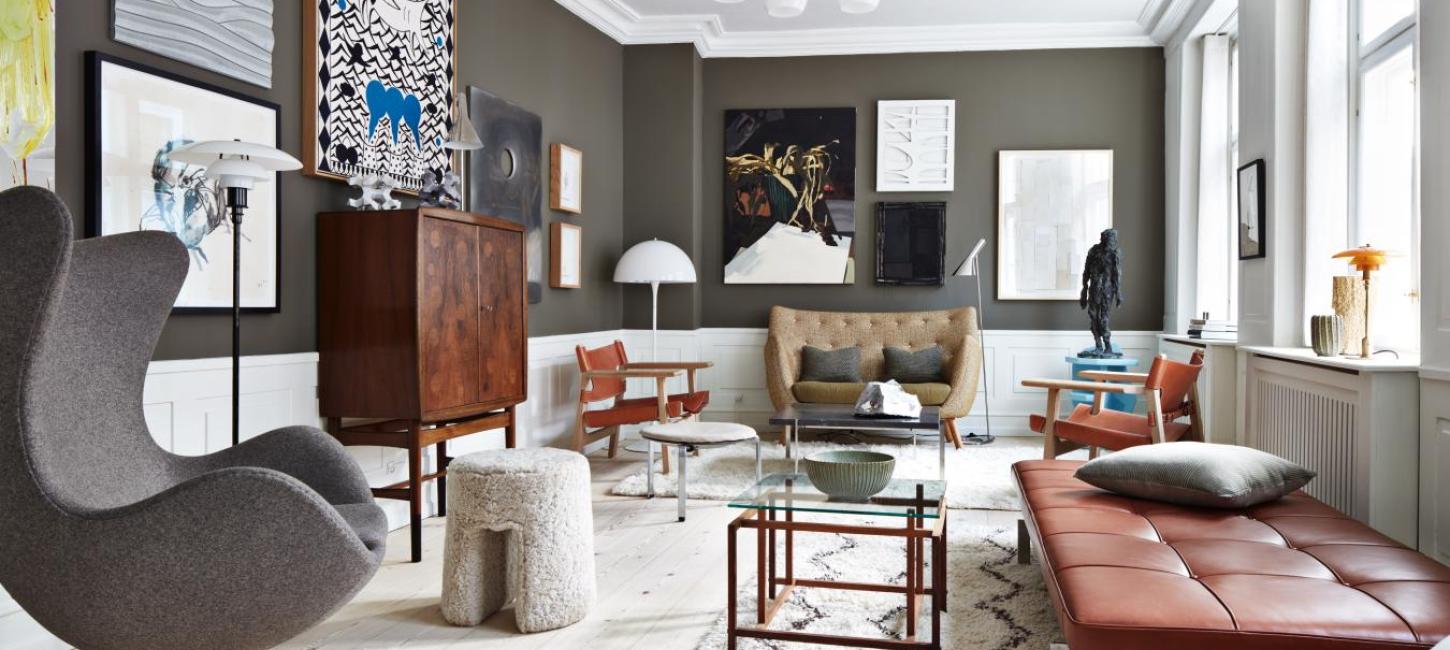 There's a new darling in town: Design guest house opens in the heart of Copenhagen
23.11.2020
At Copenhagen's new design guest house, The Darling, you can surround yourself with the best of Danish design and art and purchase the pieces you can't live without.
Finn Juhl, Hans Wegner, Poul Kjærholm, Arne Jacobsen – and many more. Denmark's most iconic designers are all represented at Copenhagen's beautiful new design guest house, The Darling. Together with lesser-known but very talented local designers and artists, their works take center stage at this little design heaven.
Set in a charming building from the early 18th century, the approx. 100 m2 and one-bedroom residence is the perfect sanctuary for design aficionados and those who like to surround themselves with beautiful Danish design and art while getting a taste of what it's like to live right in the heart of historic Copenhagen.
Photo:The Darling
The Darling guest house is the brainchild of Uffe Buchard and Jens Løkke – two of Denmark's most renowned creatives within fashion and design and owners of Darling Creative Studio. The idea to add a guest house to their extensive portfolio was born out of a genuine love of hotels and design. 
"People kept asking us where to stay in Copenhagen when visiting but the ideal place for a design and art lover was missing. So we took it upon ourselves to create a guest house with a personally curated take on Danish design across the great Danish designers and architects," says Jens Løkke.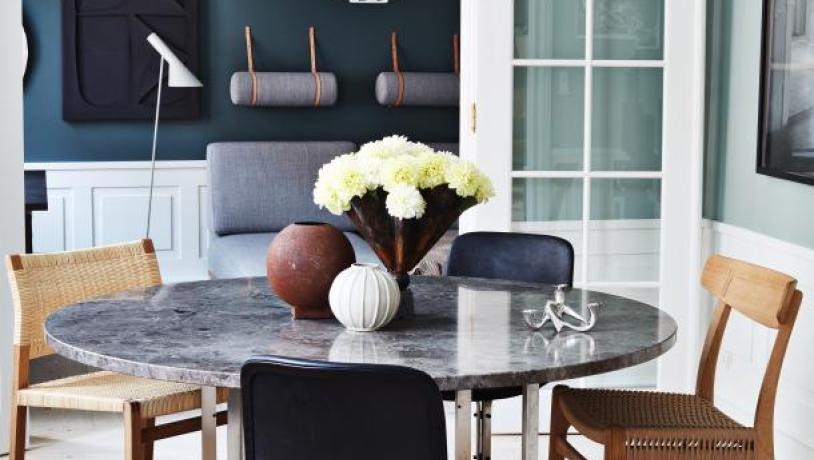 Photo:The Darling
Keen art and design collectors themselves, Buchard and Løkke have curated the whole apartment, carefully choosing every piece of furniture as well as the art. They've even handpicked each cup, plate, and utensil in the kitchen just as they've co-designed the beautiful wallpaper that you'll find in the bedroom and in the hallway. 
They've also worked closely together with some of Denmark's leading designers and craftsmen to ensure that everything - from the tiles in the bathroom to the knobs on the kitchen fronts - is exactly as they envisioned them.
Experiencing first-hand their commitment to the project, you can't help but think that their own homes probably have a very similar look and feel.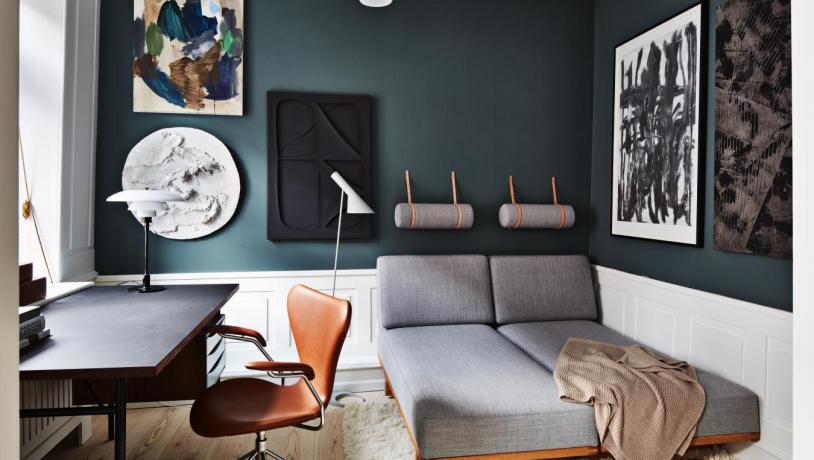 Photo:The Darling
A strong sustainable focus
While there's no doubt that design takes a front-seat role at The Darling, Buchard and Løkke have placed great emphasis on sustainable solutions, working with a range of local suppliers and Danish brands known for their sustainable and ethical products. The house gin is Danish, slippers are made from recycled ocean plastic materials, and soaps, towels, and bathrobes are from sustainable brands Rudolph Care and Aiayu, respectively. Just like the furniture and art, these products can be purchased online.
About Wonderful Copenhagen
Wonderful Copenhagen © 2023