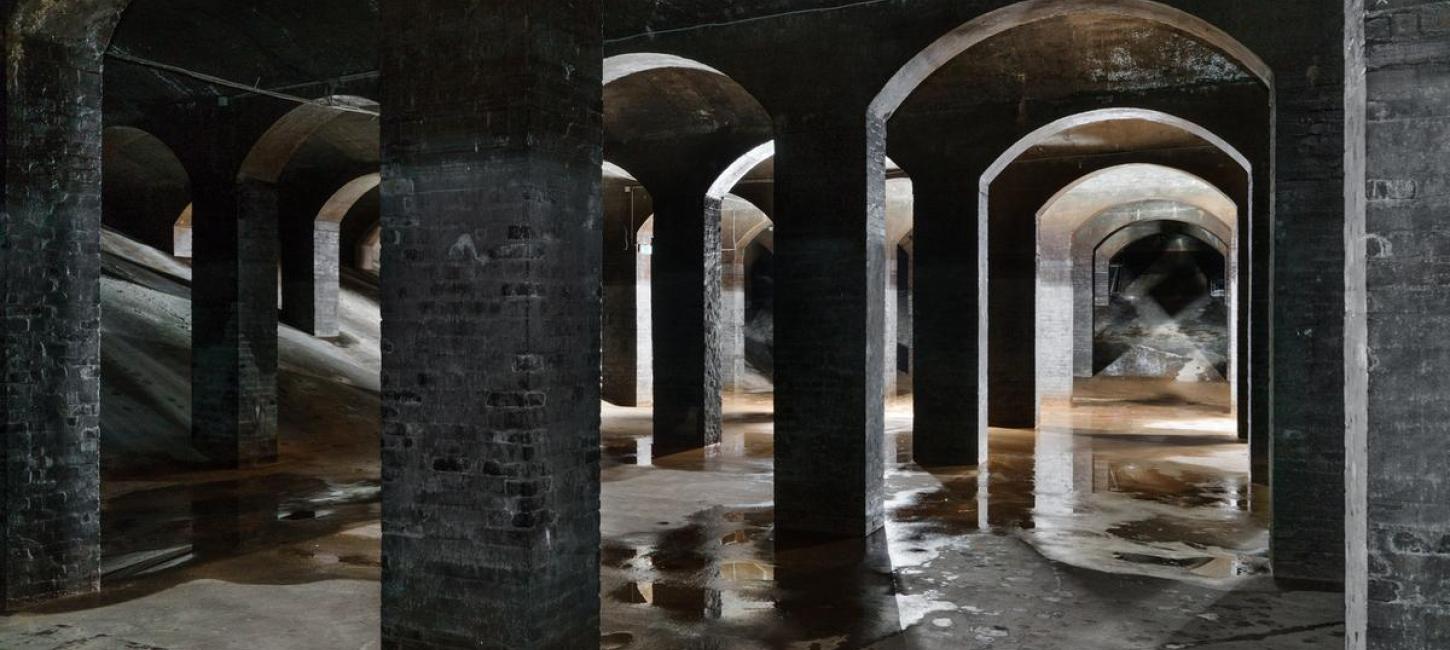 New Tomás Saraceno exhibition to leave Copenhagen's Cisternerne museum underwater
27.1.2020
Copenhagen's former water reservoir turned cool underground exhibition venue, Cisternerne, is gearing up to present a new exhibition by internationally acclaimed artist Tomás Saraceno. Water is key.
Using the unique environment of Cisternerne as inspiration, Saraceno has created a spectacular project, which is different from everything he has presented so far.
Titled "Event Horizon", the exhibition includes water seeping through the concrete structure of Cisternerne, leaving the venue underwater. The only way to see the different works of art on display throughout the venue is by small row boats that can hold up to six people. Upon entry, visitors will be given paddles so they can move through the waterlogged venue and immerse themselves in Saraceno's art.
Buried deep beneath the park of Søndermarken in the Frederiksberg area of Copenhagen, Cisternerne is a massive underground venue, where daylight never reaches. Once the spacious venue was the city's cisterns filled with 16 million liters of drinking water, but now the water is gone and has been replaced by art exhibitions and various events.
The "Event Horizon" exhibition opens 15 March 2020 and finishes 29 November 2020. Admission to the exhibition starts 1 March and is online only.

ABOUT TOMÁS SARACENO
Tomás Saraceno (b. 1973, Argentina) is a star on the international art scene and he has been compared to likes of Marcel Duchamp and Leonardo da Vinci. Originally an architect, Saraceno graduated from Staatliche Hochschule für Bildende Künste, Städelschule, Frankfurt am Main in 2003. In 2009, he studied at NASAs International Space Studies Program in Ames, California. In 2009, he won the prestigious Calder Award. Saraceno lives and works in Berlin. 
About Wonderful Copenhagen
Wonderful Copenhagen © 2023