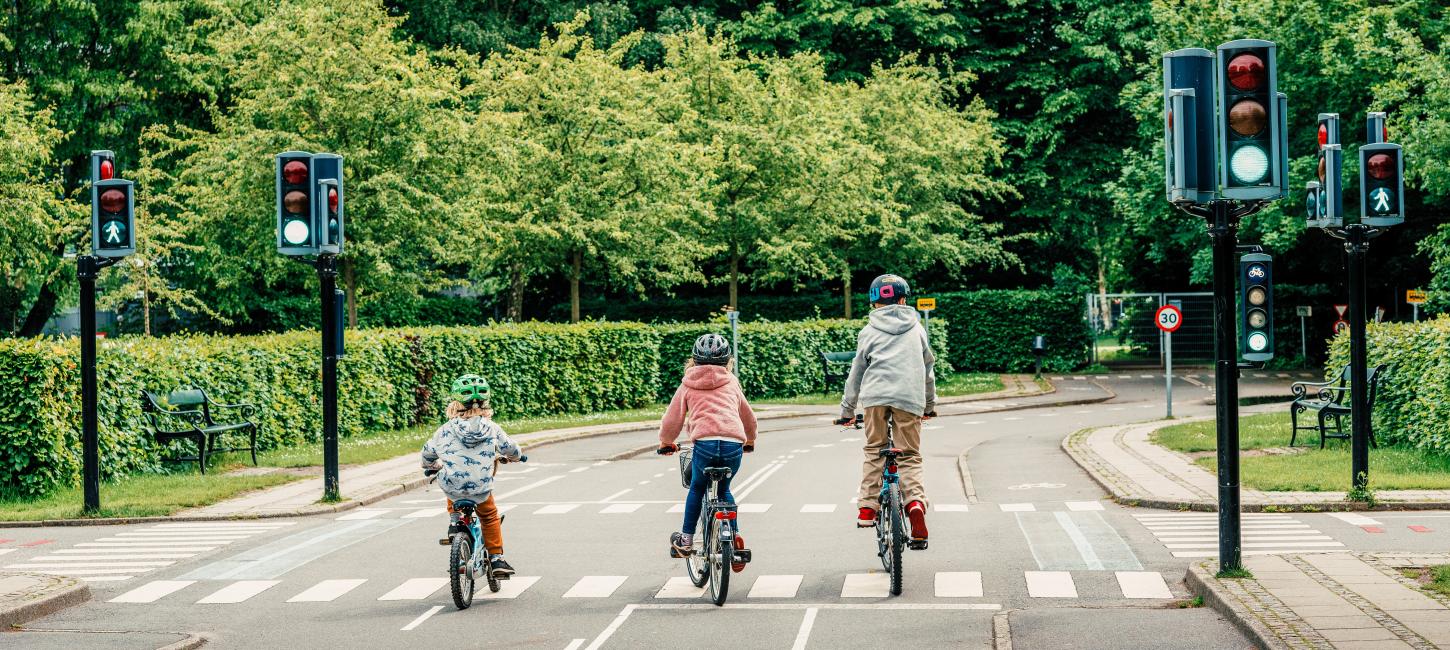 Shooting locations and story ideas - bicycle-friendly Copenhagen
Experience first-hand what makes Copenhagen the world's most bicycle-friendly capital.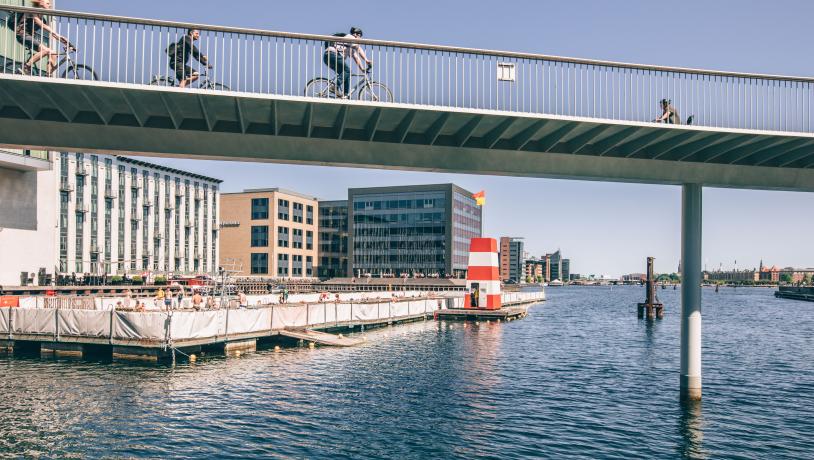 Photo:Astrid Maria Rasmussen
Copenhagen's Bicycle Bridges
Photogenic architecture for bikes and pedestrians only: Copenhagen's iconic bike bridges provide a perfect photo or video reportage opportunity for those interested in Danish lifestyle, architecture and design. If you would like to capture images of the busiest cycling hours 7:30 - 8:30 and 15:00 - 16:30 are the ideal times. For more information read here and here.
Meet Copenhagenize, experts in bicycle-friendly urban planning
Copenhagenize's intent is to help cities go back to the future and learn to simplify by building for bicycles. Their speciality lies in advising and inspiring cities, governments and organisations about the re-establishment of the bicycle as a normal form of urban transport.
Every year, Copenhagenize ranks the world's most bicycle-friendly city. On this trip, they will show you Copenhagen's bicycle infrastructure and explain why the city is currently ranked as the most bicycle-friendly city in the world.  
The sustainable city of the future: Guided bicycle tour with site visits
Copenhagen has set the target to become a carbon-neutral city by 2025. On a private tour by the non-profit organisation Green Bike Tours, you will be shown some of the city's many projects and initiatives aimed at reaching this goal.  
The city has made a climate plan which describes more than 50 initiatives in different areas, such as energy supply, greener transportation, building efficiency, education of the citizens and final adjustments to the weather of the future. These are all steps towards a carbon-free society.  
Green Bike Tours collaborates with experts from organisations and institutions working with renewable energy, urban sustainable planning and smart city development, and it will be possible to arrange private site visits if you are interested. They are also available as a virtual bike tour.
Copenhagen, where out-of-the-box Danish design meets the bicycle
Creativity, craftsmanship and democracy are all elements that for decades have helped position Denmark as a frontrunner in innovative design and architecture that improve life, including bicycle design. Come to Copenhagen and explore some of the Danish solutions designed to help replace the car.
Christiania Bike: In the 70s, when alternative souls were dreaming of creating a different society, one of the ideas which arose in Copenhagen was to build a car-free society. This is how the popular cargo bike, which can carry a little bit of everything, was invented. Today, approx. 25% of Copenhagen's families use it as an alternative to the car.  
Biomega designer bikes: A premium, high-quality bike brand, which started in Copenhagen in 1998 with the ambition to compete with cars by designing bikes that are beautiful, easy and effortless to use.   
Larry vs. Harry, the Bullit cargo bike: As Copenhageners, Larry and Harry have always biked as much as they could. Not just because it is green, cool or cheap, but because it is the fastest and most convenient way to get around town.
Harry had a contract business for 20 years where he used a 60-year-old Danish Long John cargo bike to get from job to job. Larry was busy working for another Danish manufacturer, making the best cargo bike in the world.
The problem was Harry's vintage Long John was still faster, lighter and more manoeuvrable. That's when Larry and Harry decided to build the perfect cargo bike. Larry and Harry based the Bullitt design principles on the classic Danish Long John. It had to be strong, fast and reliable. But the Bullitt had to be much more than just functional: it had to be sexy. 
Omnium messenger bikes: The company designs and builds fast, light and stable cargo bikes and messenger bikes for packages, people and travel. It is dedicated to making Cargo bikes of the highest quality and constantly innovating and improving its products and service.
Copenhagener for a day: Get a taste of life in a bike-friendly city
For Copenhageners, the bike plays a key role in their everyday life. From riding to the office in their work gear to picking up kids. On this trip, you get the chance to join a local on their daily commute to work. Start at 7:00 am by riding to one of Copenhagen's companies based in Outer Copenhagen.
On this trip, you will try first-hand Copenhagen's bicycle highway and ride on the busiest cycling bridge in the world. Once you have arrived at work, you will get familiar with bike parking spaces, and shower and change room facilities, which you will find at most Danish companies.
Leave the office around 14:00 pm and join a family to pick up kids at school with a cargo bike instead of a car. Go grocery shopping by bike with a local family and finish your day at their home, where you will have the opportunity to ask anything you want to know about living in a city designed for bikes. 
Copenhagen cycle chic – photo/video reportage opportunity
Cycling is part of Copenhagen's DNA. This is how the locals go to work, pick up their kids from school, do their shopping, or simply just explore their own city. Danes do not need a sporty outfit to use their bike, and while in Copenhagen you will spot extremely stylish locals on two wheels. This provides the perfect opportunity for a photo shoot if you are into lifestyle and fashion. 
Bikepacking and gravel cycling in nature have never been as popular as this year. Explore what it is like to ride off the city's bike paths and discover the beautifully preserved Danish nature just 10 km north of Copenhagen, featuring some of the best-kept gravel paths in Europe, as well as free shelter and camping spots for everyone.  
Press photos
Download a selection of pictures related to Copenhagen as a bike city. Press photos - Bike City. The photographer must be credited.
Other related press material
About Wonderful Copenhagen
Wonderful Copenhagen © 2023