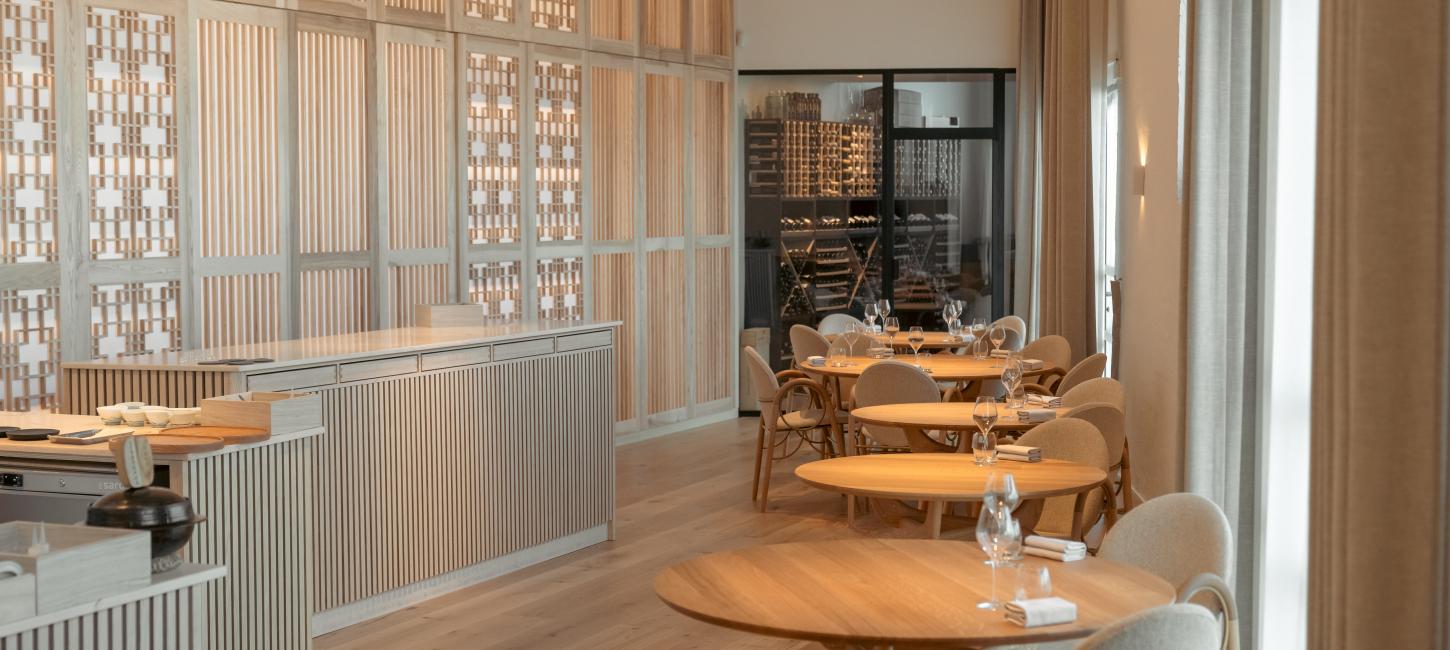 Copenhagen's New Asian Wave enters the Michelin Guide Nordic Countries 2023
12.6.2023
Photo:
langelinieskuret/Daniel Rasmussen
Copenhagen and its New Asian Wave shine at this year's Michelin Guide announcement, with the Asian-inspired restaurant Koan entering the guide with two stars after being open for just three months and its sister restaurant juju awarded with a Bib Gourmand
Copenhagen once again led the way at the 2023 Michelin Guide Nordic Countries revelation, which took place on June 12th in Turku, Finland. The Danish capital retains its 24 Michelin Stars spread over 14 restaurants, keeping its position as the leading Michelin city in the Nordics. Stockholm and Oslo share the second place with 13 stars each, as Helsinki takes third place with 6 stars and Reykjavík has been awarded with 2 stars.
Copenhagen's New Asian Wave has also been acknowledged in this year's Michelin Guide, with the newest entry on the list being the Korean-inspired restaurant Koan. The former noma chef and restaurant chef at 108 Kristian Bauman is the man behind it. Koan opened at the beginning of April this year and has, in just three months, cemented its gastronomic position in Copenhagen, earning two stars in the guide.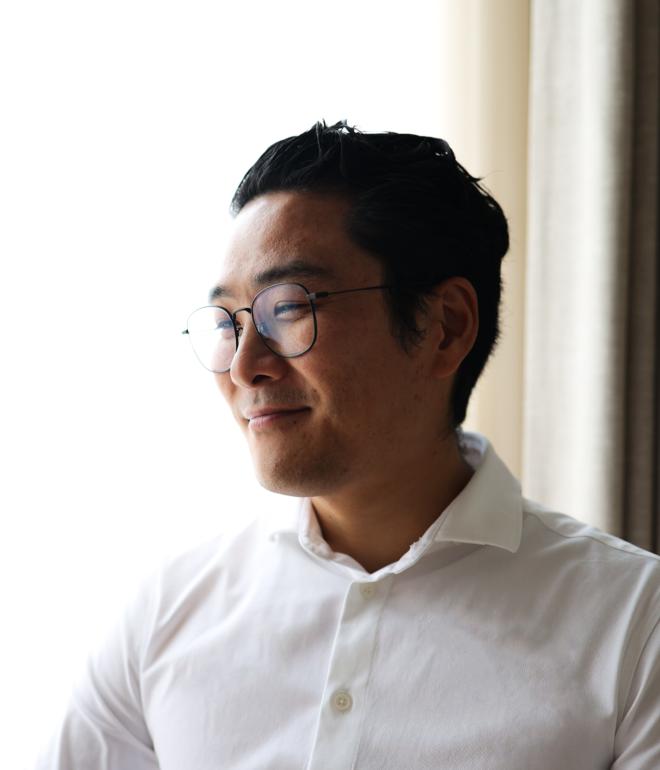 Photo: Neve Qaraday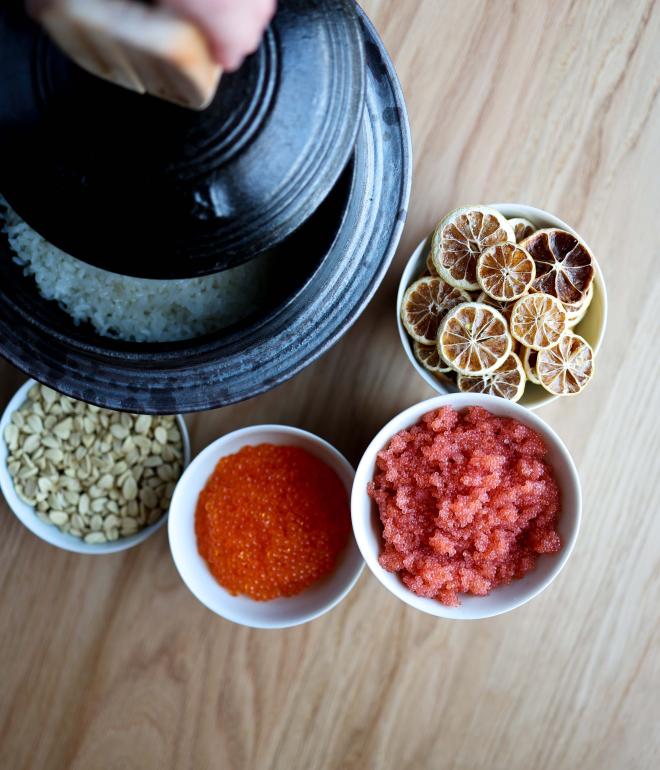 Photo: Neve Qaraday
In addition to the well-known star awards, Copenhagen is awarded with 8 green stars in 2023, a new award for restaurants with a strong focus on sustainability, introduced by the Michelin Guide in 2020. New entries on this list count Kadeau and Bistro Lupa, which is a part of the Ark Collection.
Finally, a new bib-gourmand goes to the restaurant juju, another Korean-inspired restaurant opened by Kristian Bauman. The bib-gourmand rating is awarded to restaurants that serve good and well-cooked food at moderate prices.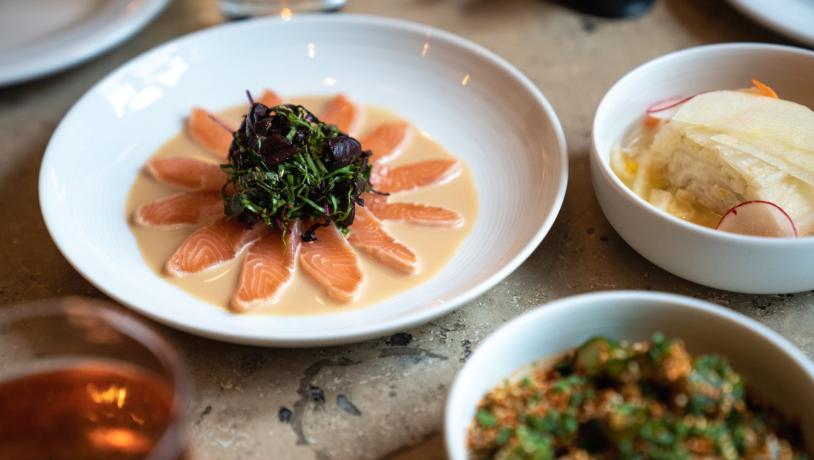 Photo:Daniel Rasmussen / Juju
Overview of the Michelin stars in Copenhagen
Restaurants Awarded Three Michelin Stars
Restaurants Awarded Two Michelin Stars
Restaurants Awarded one Michelin Star
Michelin Green Stars
Michelin Bib Gourmand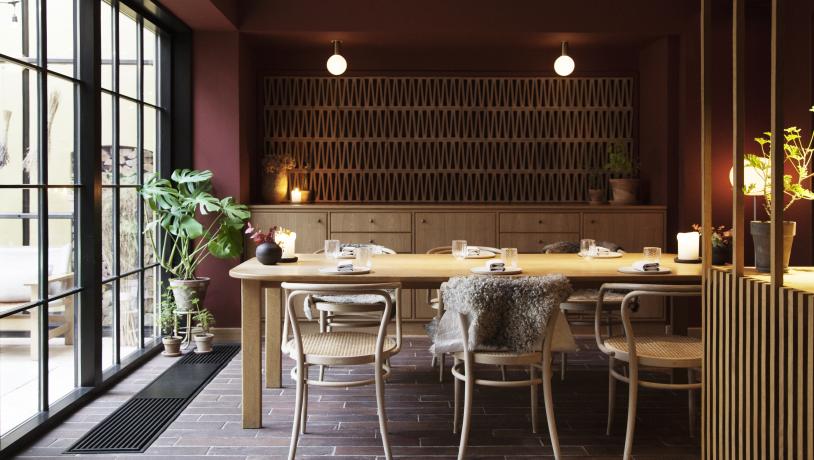 Photo:Marie Louise Munkegaard / Restaurant Kadeau
Facts - Michelin stars in Copenhagen
In total, Denmark was assigned 45 Michelin stars at 32 restaurants this year.

The Michelin Guide Nordic Countries 2023 covers Denmark, Finland, Iceland, Norway and Sweden.

Download press photos of the top Copenhagen-based restaurants awarded Michelin stars here. The link will be updated with press photos from the new entries as soon as possible.
Other related press material
About Wonderful Copenhagen
Wonderful Copenhagen © 2023