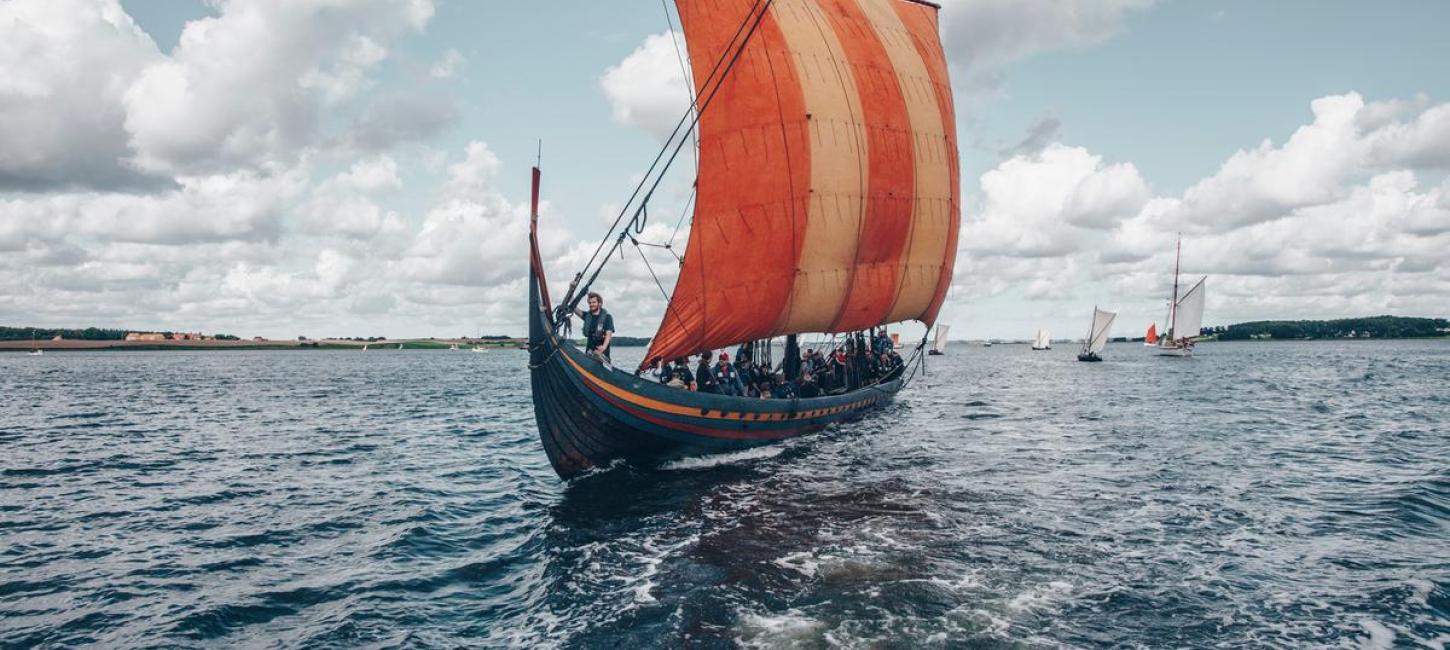 History: Home to kings, queens and vikings
Home to Vikings and one of the world's oldest monarchies Copenhagen has seen grandeur and decay. Its streets have inspired the likes of HC Andersen and Soren Kierkegaard just as they have been bombed by Lord Nelson and his English 
Copenhagen is Denmark's largest city, and its history goes way back. The city houses one of the oldest monarchies in the world and has a history tracing back to the Viking Age. History is everywhere in Copenhagen and the surrounding areas, where you will find old castles, cobbled streets, and ancient ships. 
Today Copenhagen is a welcoming and friendly city, but in past years the locals were feared far from the Danish shores. They were Vikings and famous for pillaging and raiding foreign villages. They were sea travellers who explored foreign territories in Europe, Asia and even North America. They believed in Norse Gods like Thor and Odin and their time ran from around 800 until 1050 AD.   
The Viking Age lasted about 250 years. At one point, the Danish Viking Sweyn Forkbeard (Svend Tveskæg) and his son Canute the Great (Knud den Store) were the kings not only of Denmark but of Norway, Southern Sweden, Greenland, the Faroe Islands, Shetland, Orkney and parts of England.  
After the Viking Age, Denmark entered the years of Kings and Queens. Copenhagen was founded in 1167 by Bishop Absalon and became capital of Denmark during the  15th century.  Herring fishing then brought great wealth to Copenhagen and, under the reign of King Christian 4th in the 17th century, the city grew to become the important regional capital it remains today. In 1219, legend has it, the Danish flag fell from heaven during a battle in present-day Estonia, helping the Danish army to an unexpected victory.  
From 1376-1412 Denmark was ruled by a woman. Margrete the first who ruled through her son the King.  She founded the Kalmar Union bringing Norway, Sweden and Denmark together under her rule. Today Denmark is once again under the reign of a female regent. Margrethe II has been Denmark's regent since January 14, 1972. The Royal Family still lives in Copenhagen at Amalienborg Palace. 
Copenhagen is also a city of culture and has always been. Amongst its important historic inhabitants are author Hans Christian Andersen, astronomer Tycho Brahe and philosopher Soren Kierkegaard.  
Facts 
# 750 – 1050 The Copenhagen region is a Viking area. The Viking seafarers travel to distant lands like Greenland, North Africa, the Caspian Sea and North America. Copenhagen was an important outpost from where the Vikings set out on their voyages in Europe and the rest of the world. 
# Originally a Viking fishing village established in the 10th century in the vicinity of what is now called Gammel Strand  
# Formally founded by Bishop Absalon in 1167 
# Copenhagen became the capital of Denmark in the early 15th century.   
# 1387-1412 Queen Margrethe l (1353-1412) was the most powerful woman in Europe during her reign. By marrying the Norwegian king, Hakon Magnusson, she became sovereign not only of Denmark but Sweden and Norway as well.  
# 1807 Lord Nelson and the British navy bombed the city.  
About Wonderful Copenhagen
Wonderful Copenhagen © 2023