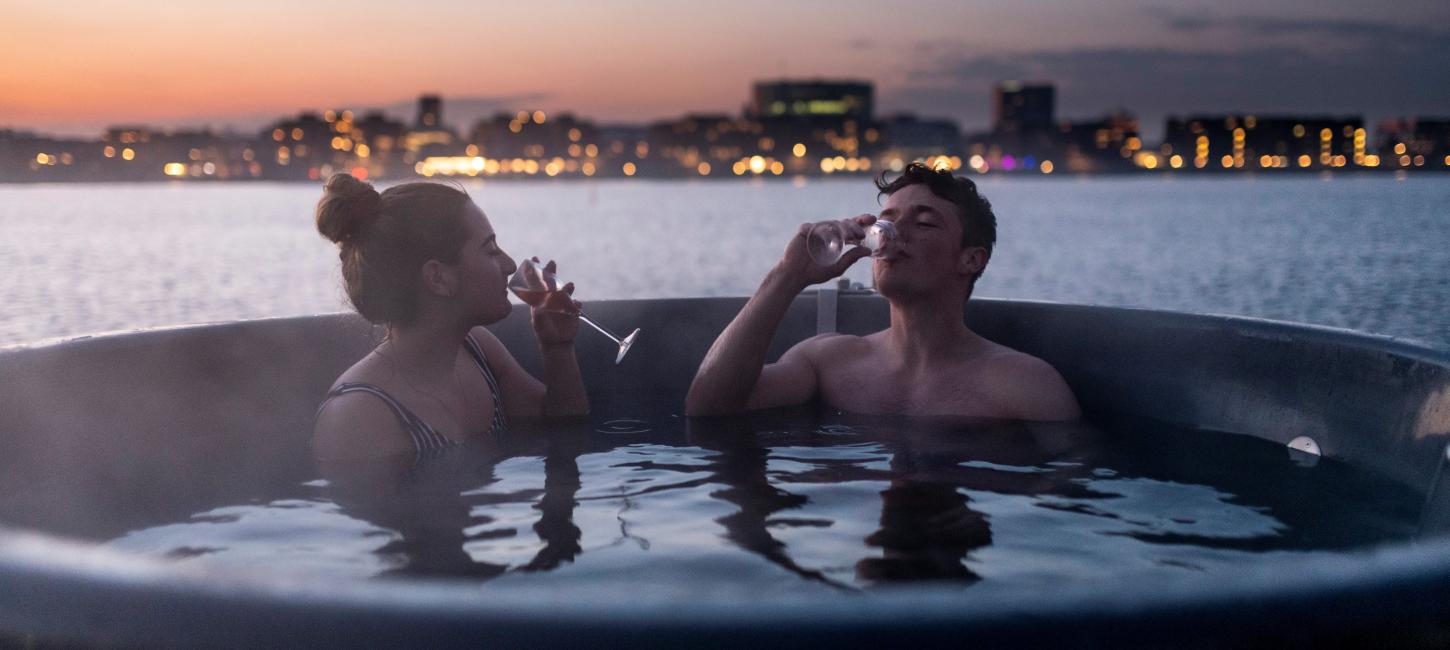 CopenHot reopens in December 2022
30.11.2022
The popular CopenHot is back, re-opening just in time for the cold winter season which is upon us.
At CopenHot it is possible to enjoy the view of Copenhagen and relax in the hot tubs, take a dip in the harbour, or spend an afternoon in the sauna. CopenHot has opened at a temporary location on Refshaleøen right in front of Mikkeller Baghaven, Refshalevej 169B, and is set to be there until the opening of Reffen on 25 March 2023.
The current setup includes 8 hot jacuzzis for six persons and a panorama sauna with a view over the harbour of Copenhagen. You can also try the ice-cold bath and there are private changing rooms available.
CopenHot is already up and running - yoga and other events are coming up soon.
Press photos
Download a selection of pictures related to CopenHot in Copenhagen. Press photos - CopenHot is back. The photographer must be credited.
Other related press material
About Wonderful Copenhagen
Wonderful Copenhagen © 2023