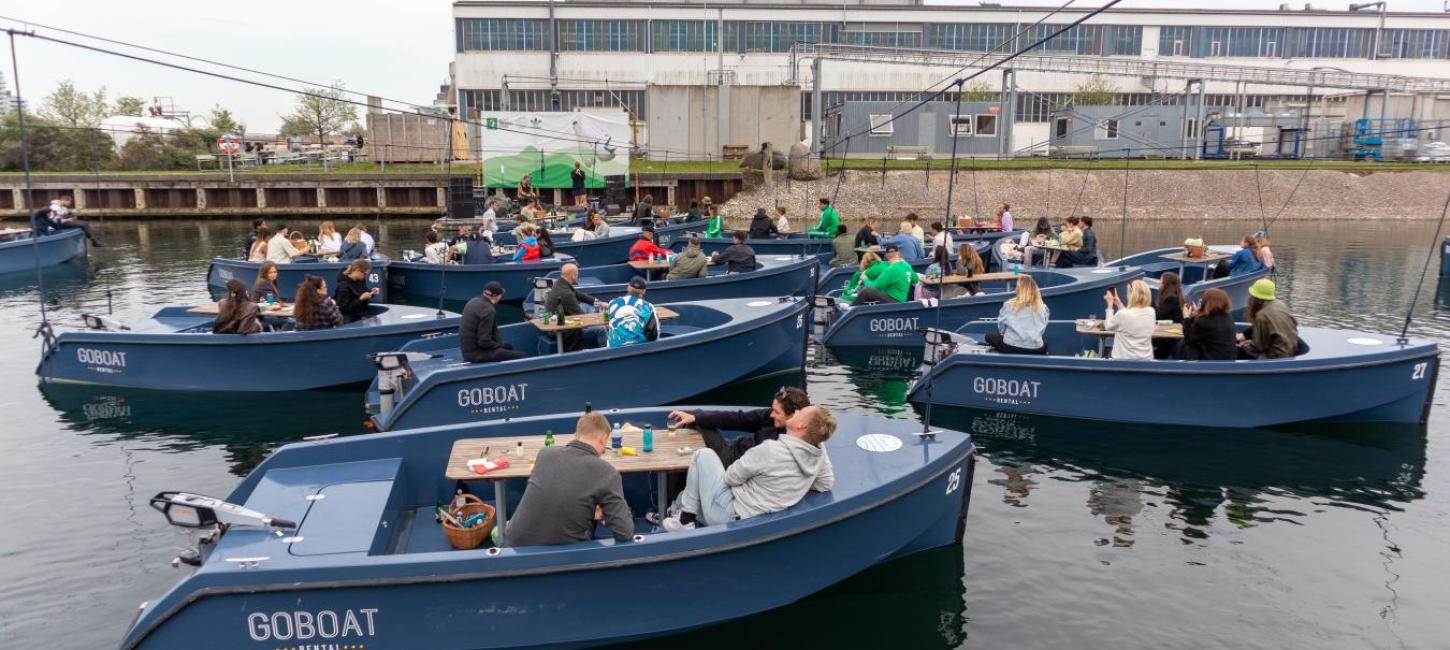 Copenhagen's canals host smart social distancing solution for concerts and events 
10.5.2021
Author:
Anne Marie Barsøe (on leave of absence)
GoBoat, popular amongst locals and travellers for its solar-energy powered boats built with recycled plastic bottles, has come up with yet another smart solution; Fun and safe events held in Copenhagen's canals on a floating venue.
The Copenhagen born sustainable boat rental company GoBoat has come up with another example of brilliant innovative thinking: The launch of a brand-new floating venue in Copenhagen's inner harbour. 
With a burning desire to open up blue city spaces, GoBoat has invented a clever setup, that enables guests to safely attend concerts and other events on the water, and with social distance, whilst enjoying food and drinks.
A specially designed wire system across a small closed 80-meter broad canal near the centre of Copenhagen thus allows the boats to dock in. Focus is on the ease of use and safety and on keeping a distance to other boats and guests – and the setup enables guests to enjoy a magical time on the water in groups of maximum 8 people.
Using Copenhagen as a backdrop, GoBoat will host floating events, talks and concerts throughout the summer of 2021 from the new floating stage, but companies and organisations are also able to contact GoBoat to host their own private or public events at the floating venue.
The capacity of the concept is 44 picnic boats with a maximum of 8 persons per boat. In addition, it will be possible to buy seats (beach chairs) and participate in the events from shore from the local street food market Teglværket's amazing sandy beach.
GoBoats' new concept is a hitherto unseen way of enjoying music and arts in the Danish capital and will bring people together in an entirely new frame where nature, urban development, water, food, drinks, and beach vibes meet up in a brilliant symphony.
Before entering the floating concert area, a part of the experience is sailing from GoBoat's dock at Islands Brygge, a popular harbourfront area in central Copenhagen. GoBoat will send out boats in groups of 8 boats every 15 minutes to ensure social distancing.
The idea of creating a floating venue in the heart of Copenhagen arose in a 'pandemic context', but is a new and exciting offer in the city not seen before, and one that is expected to give memorable experiences to both locals and visitors for many years to come.
Dates and events will be revealed from June and forth. The concept launched on May 10th 2021.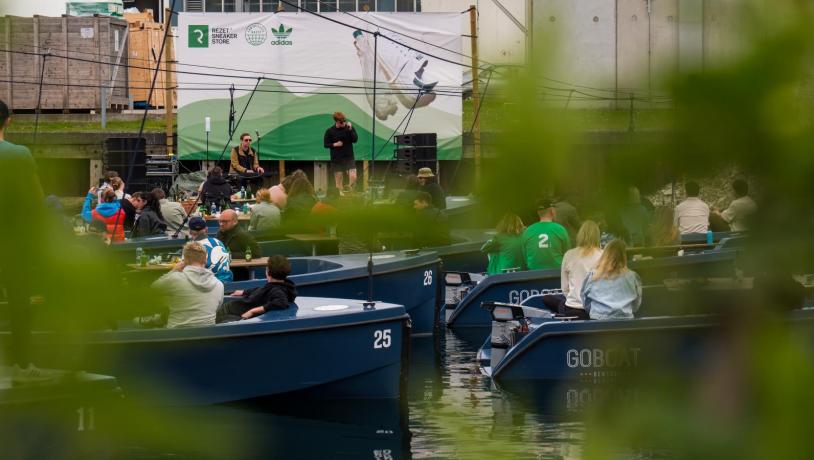 Photo:Daniel Rasmussen