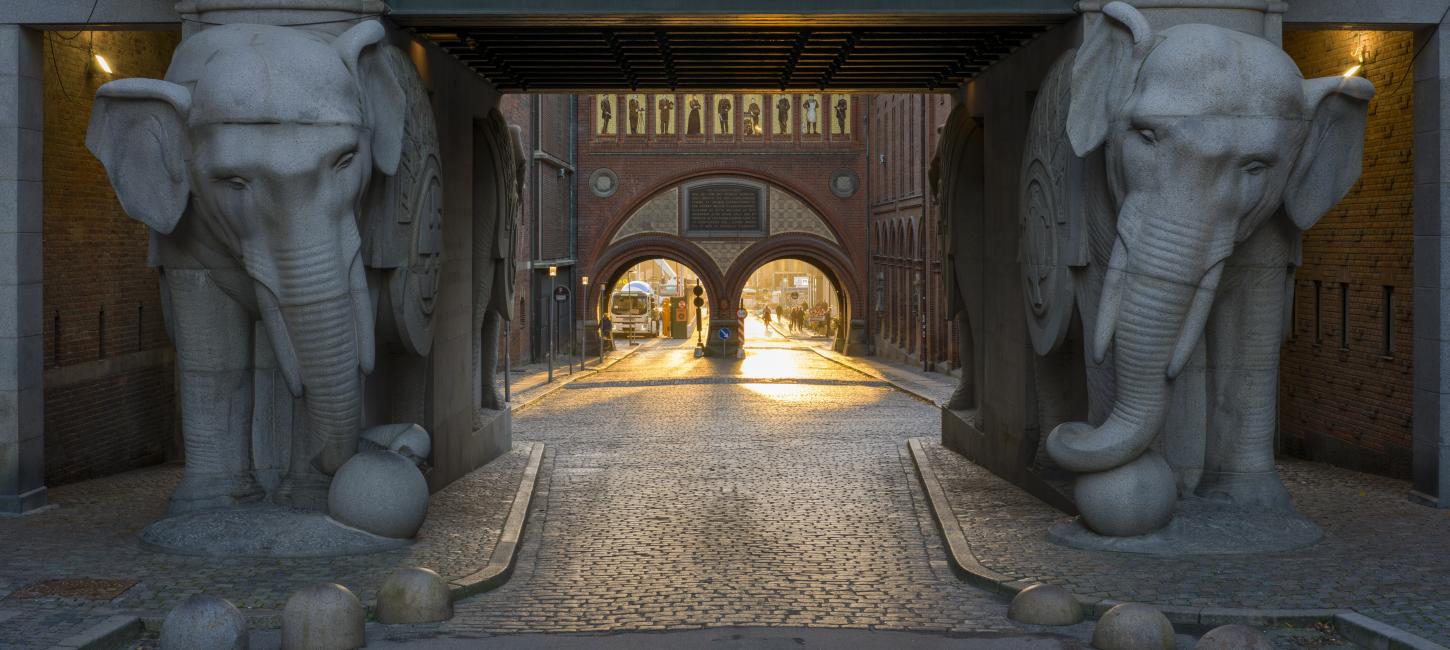 The buildings and landmarks of Copenhagen's Carlsberg City District
Photo:
Andreas Raun Rosendahl
With a passion for excellent craftsmanship and art, the two Carlsberg brewers have left a true architectural and artistic mark in the City District, creating the starting point and inspiration for developing the new district.
The Carlsberg City District is a uniquely composed city district, where 15% of the buildings bear witness to the historic brewing era of the Carlsberg beer brand that inhabited the area from 1847-2008. And it is these listed and preservation-worthy buildings that contribute to the unique historic wing rush that permeates the neighbourhood.
It is buildings shaped and influenced by brewer and founder J.C. Jacobsen and his son Carl Jacobsen and their mutual disputes. And with their innovative take on science, art, and modern building, many of the constructions showcase how the functionality of production can go hand in hand with architectural beauty.
With great respect for the story behind, the buildings have been the centre of attention in the process of developing the new Carlsberg City District, where several sights have been subjects of successful preservation and transformation projects. At the same time, new buildings such as The Researchers' Residencies are constructed with reference and respect to this historical approach.
The unique buildings and landmarks in the Carlsberg City District invite you to consider the history and how we maintain and transform the past into a modern and urban social city district. Below we have collected a list and created a map of some of the historic buildings which have contributed to the expression and significance of the city district.
Other related press material
About Wonderful Copenhagen
Wonderful Copenhagen © 2023