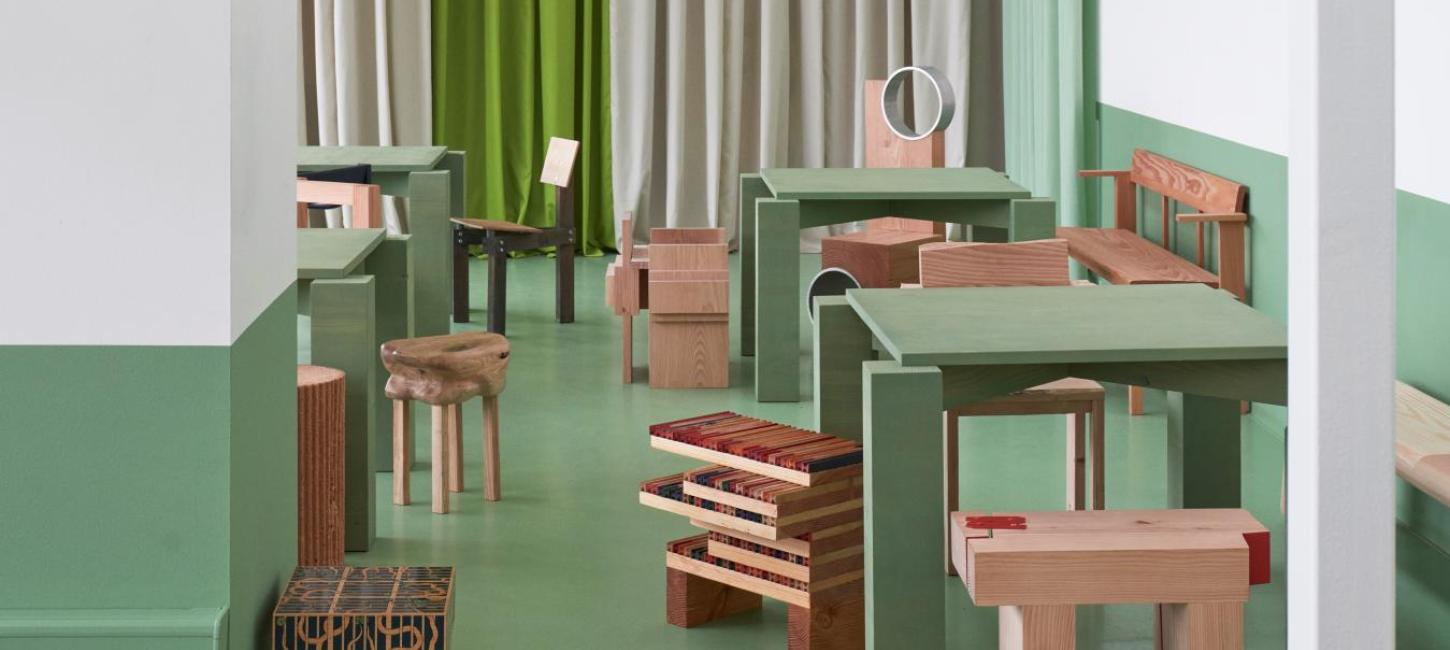 25 designers decorate Copenhagen Contemporary's café Connie-Connie with waste wood
17.2.2022
The newly opened café, Connie-Connie at Copenhagen Contemporary, has been decorated by 25 different artists, architects, and designers, showcasing contemporary art created by both upcoming and established Danish as well as international artisans.
New designs at Connie-Connie
The art museum Copenhagen Contemporary has recently assigned TABLEAU and the Australian designer Ari Prasetya the task of the overall design and concept of their new café Connie-Connie to explore how furniture can also be categorized as art. Around 25 different artists, architects, and designers were chosen for the project of producing personal stools, chairs, and benches for the 150 square-metre surrounding space of the eatery.
For the project, all the different pieces of furniture were created using off-cut wood provided by the Danish wood flooring company, Dinesen. The company's mission behind this was to give the wood the longest life possible and to see the off-cut pieces used in new and creative ways.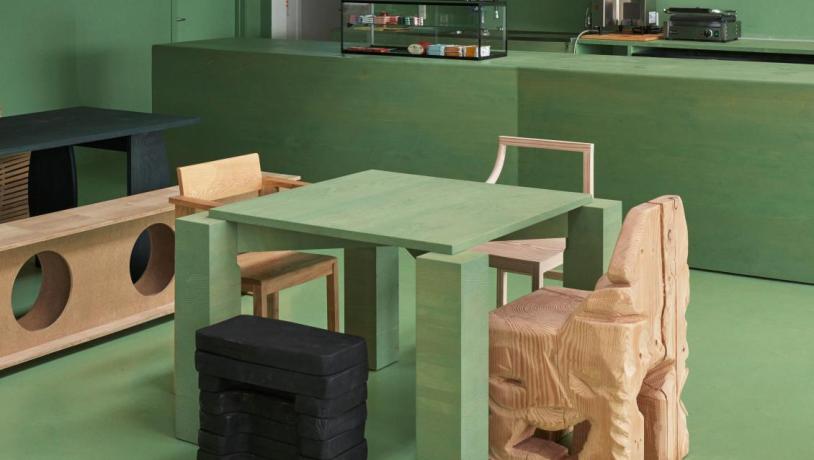 Photo:Michael Rygaard
As part of Copenhagen Contemporary, Connie-Connie is located in a former welding facility in Copenhagen's foodie neighbourhood Refshaleøen, and has due to its unique seating arrangements won the Wallpaper Annual Design Awards Prize for" Best café seating". With the aim of making Connie-Connie more than just a regular café, all new pieces made especially for the café can now be purchased through TABLEAU either as singulars or as a reproduction.
The artists who participated in the project included both upcoming and established profiles as they were selected from all around the world with the belief that international diversity within the field of design and art, produces the most interesting results for the design space of Connie-Connie.
The selected artisans who took part in the project alongside TABLEAU are the following:
Anna Clarisse Holck Wæhrens.
Among Other Things.
Anne Brandhøj.
Arnaud Eubelen.
Ari Prasetya.
Bram Vanderbeke.
Carsten In Der Elst.
Davide Ronco.
Frederik Gustav.
Jacob Egeberg.
Janis Karasevskis.
Kevin Josias.
Kim Lenschow.
Kristine Mandsberg.
Laurids Gallée.
Mads Hilbert.
Pablo Dorigo Sempere.
Paul Cournet.
Pettersen & Hein
Pil Whitta.
Natalie P. Koerner
Thomas Gayet.
For more press photos of the different designs at Connie-Connie click here.
Read more about Copenhagen Contemporary here.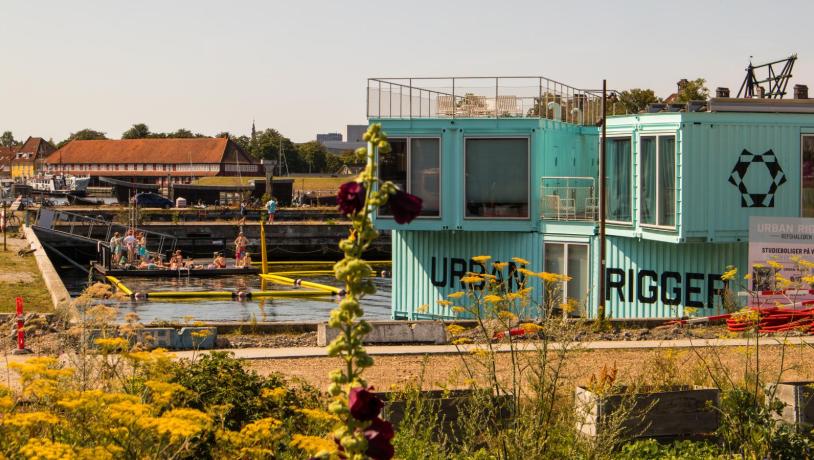 Photo:Giuseppe Liverino, @tourbillonde
The district of Refshaleøen
In recent years, the former industrial district of Refshaleøen has become one of Copenhagen's hippest areas and a hub for creativity, festivals, great foods of all kinds and alternative urban development. It houses many interesting projects within the field of design, architecture, and sustainability in which advanced and creative solutions are taken into use. Here are a few examples:
For more on the district of Refshaleøen read here.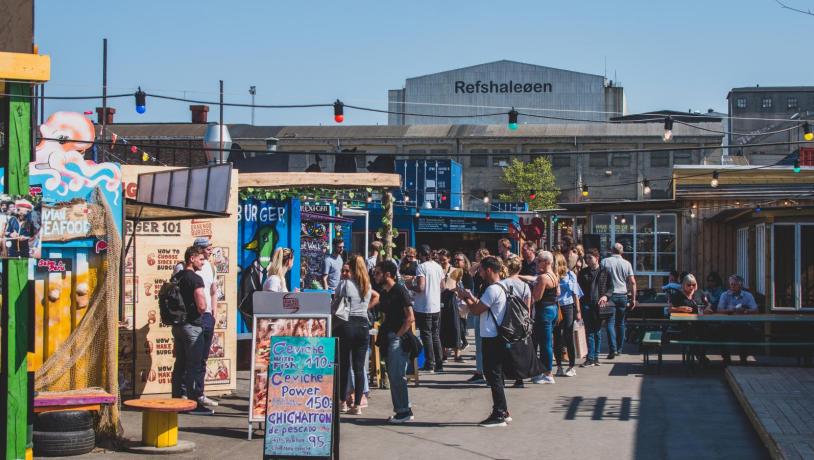 Photo:Daniel Rasmussen
Press Photos
Download a selection of pictures related to the district of Refshaleøen. Press photos - Refshaleøen. The photographer must be credited. 
Other related press material