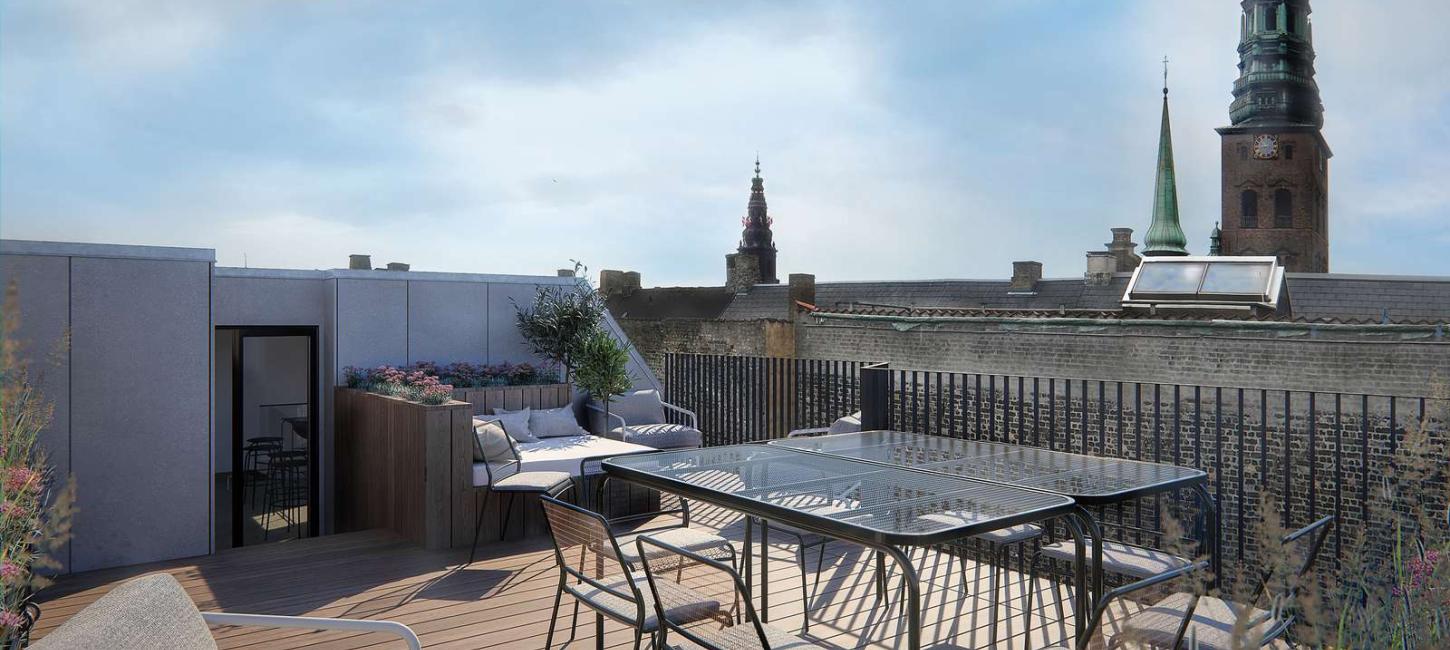 Large expansion of the hotel market over the next 3 years
3.7.2019
In 2017 and 2018 we have seen a major increase in hotel capacity with the opening of Steel House, Nobis Copenhagen, Hotel Sanders, Wakeup Bernsoffsgade, The KRANE, CitizenM Copenhagen, Scandic Kødbyen, and Herman K just to mention a few. And this is only the beginning, many more to come.
We have gathered a selection of confirmed hotels to open in the coming years here. You will definitely find one suitable for your clients.
2019
Bryggen Guldsmeden: 214 rooms
Sustainable pioneers, Guldsmeden Hotels, will open a new hotel in the maritime area, Islands Brygge.
Hotel Ottilia: 156 rooms
Brøchner Hotels will expand their portfolio of luxury boutique hotels, this time in the Carlsberg City in Vesterbro, Copenhagen.
Scandic Falkoner: 332 rooms
Formerly Radisson Blu Falconer Hotel will be rebranded as Scandic Falkoner after a complete renovation, this time featuring 140 new rooms.
MOXY Copenhagen, Scandiagade: 223 rooms
Marriott franchise Moxy will open a new budget hotel in the southern docklands of Copenhagen.
CABINN Dybbølsbro: 1220 rooms
Value-for-money hotel chain, CABINN, expands with what will be Denmark's largest hotel right next to Copenhagen Mall.
Go Hotel Copenhagen: 222 rooms
The Go Hotel Copenhagen, which is located between Copenhagen Airport and Copenhagen City Centre, welcomes an expansion of 99 extra rooms in 2019. 
2020
Zleep Hotel Copenhagen Arena: 198 rooms
Danish Zleep Hotels will open a hotel right next to Royal Arena in the architectural city area Ørestaden
Hilton Copenhagen City: 400 rooms
The world-famous Hilton Hotels returns to Copenhagen, this time in the beautiful Christiansharbour area in downtown Copenhagen.
Villa Copenhagen - Nordic Choice Hotel: approx. 380 rooms
Nordic Choice Hotels will transform the former postal headquarter to a resort-like hotel in the centre of Copenhagen close to Tivoli Gardens and the Central Station.
Comwell Portside: 493 rooms
Comwell Hotels will open their first hotel in Copenhagen (they have a few in the outskirts of the city) in Europe's largest urban development project, Nordhavn, where a new city area is under construction.
Comfort Copenhagen Airport: 500 rooms
Nordic Choice Hotels will open yet another hotel in 2020. The budget-friendly hotel will be located close to Copenhagen Airport and will include conference facilities.
2021
Scandic Spectrum: 632 rooms
Scandic Hotels is expanding rapidly in Copenhagen the coming years. This time with Hotel Scandic Spectrum at Kalvebod Brygge close to the harbour. Expected to be the biggest hotel in Scandic's portfolio and one of the biggest in Copenhagen.
Wakeup Copenhagen Borgergade: 750 rooms
The Wakeup hotel in Borgergade, owned by Arp-Hansen Hotel Group, plans an expansion of 250 extra rooms in 2020/2021.
Scandic Copenhagen Airport: 357 rooms
Scandic Hotels will once again increase their significant market share with a hotel merely 600 meters from Copenhagen Airport.
CABINN Village: 800 rooms
CABINN is growing in 2020 as CABINN Metro and CABINN Apartments will both expand with 400 rooms.