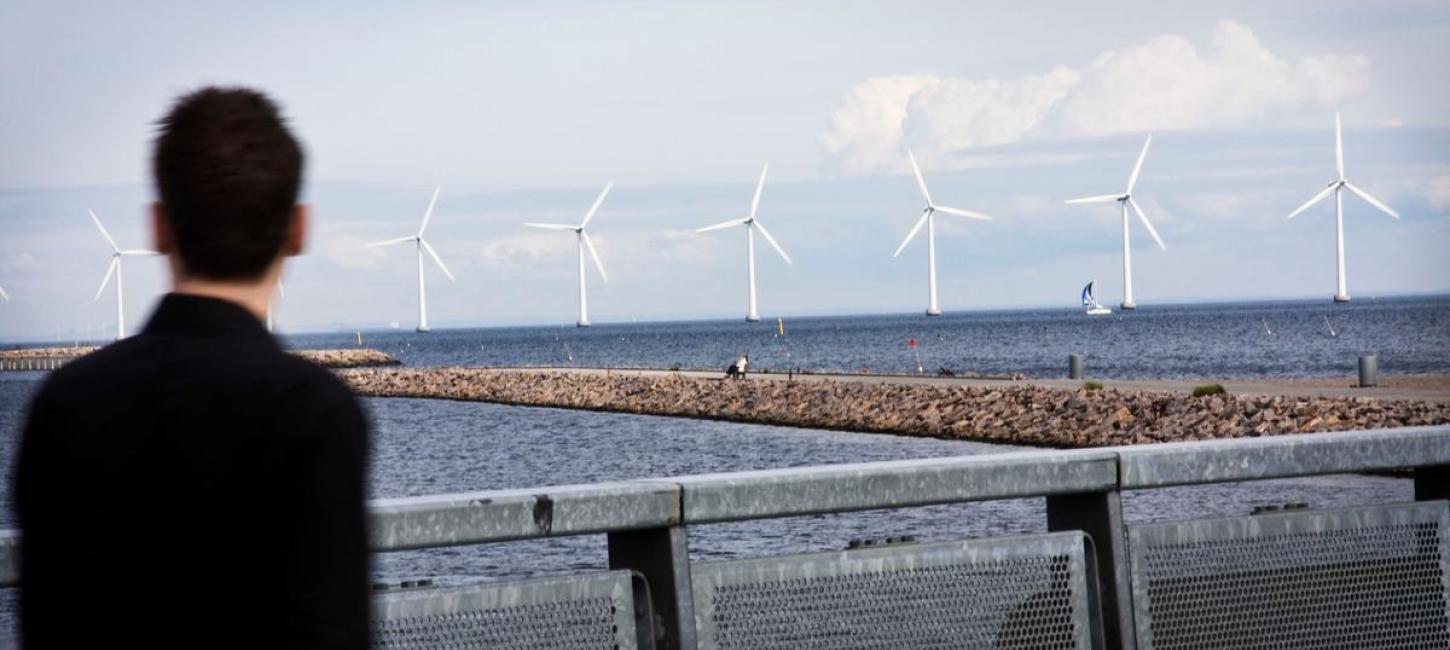 WindEurope returns to Copenhagen in 2025
2.10.2023
Nearly 16,000 participants from the global wind industry attended this year's WindEurope conference in Copenhagen. Now, Europe's leading voice on wind power has confirmed that its annual conference will return to the Danish capital in 2025. 
WindEurope has named Copenhagen as host city for its annual event in 2025, which is expected to attract over 15,000 participants from around the world. It is the 7th time that the association has chosen Copenhagen, having previously held both its offshore and annual events in the Danish capital. 
"We are delighted to join forces again with the city of Copenhagen, Bella Center and our Danish partners to deliver another wide-ranging industry gathering – WindEurope's Annual Event 2025 in Copenhagen. Denmark is the birthplace of wind energy, and the Danes are still breaking new wind power records right across the board. They are the only country in Europe to source more than half of their electricity from wind – up to 55%.  We've broken attendance records in 2023 with close to 16,000 participants and are expecting to confirm this trend in 2025," says Oliver Wykes, Chief Operating Officer at WindEurope. 
Deputy Director at Copenhagen Convention Bureau, Bettina Reventlow-Mourier, praises the longstanding partnership with WindEurope and the Danish wind sector. 
"We are very grateful for the wonderful and trustful relationship that we have built with WindEurope over the course of the past 16 years. Their mission and values are perfectly in line with those of Copenhagen and Denmark, creating a mutually rewarding and valuable business environment for the entire wind industry. We are incredibly pleased that they have announced their return in 2025 and cannot wait to welcome them all back." 
The 2025 event will take place at Copenhagen's largest congress venue, Bella Center. Bella Center hosted WindEurope in 2023, which saw a fully sold-out exhibition and more than 400 exhibitors. With an expected 25,000 sqm of exhibition space in 2025, the venue aims to build an even stronger platform for showcasing global wind solutions. 
"Over the years, our partnership with WindEurope has redefined traditional client-venue relationships, not only resulting in successful events with a strong commitment to risk sharing but also fostering true innovation, as both our organisations share a strong commitment to purpose-driven sustainability. This makes the task of crafting a global showcase for the transformative power of the European wind energy sector an enduring source of inspiration," says Gemma Strutt, Director of Congress & Large Events at Bella Center. 
Copenhagen and Denmark have long been considered frontrunners in wind energy, with Denmark being home to a large wind sector ecosystem. Copenhagen is often praised for its strong focus on sustainability. The city is home to 546km of bike paths, a fleet of electric harbour ferries, and a majority of the hotel rooms and venues are eco-certified. 
About Wonderful Copenhagen
Wonderful Copenhagen © 2023