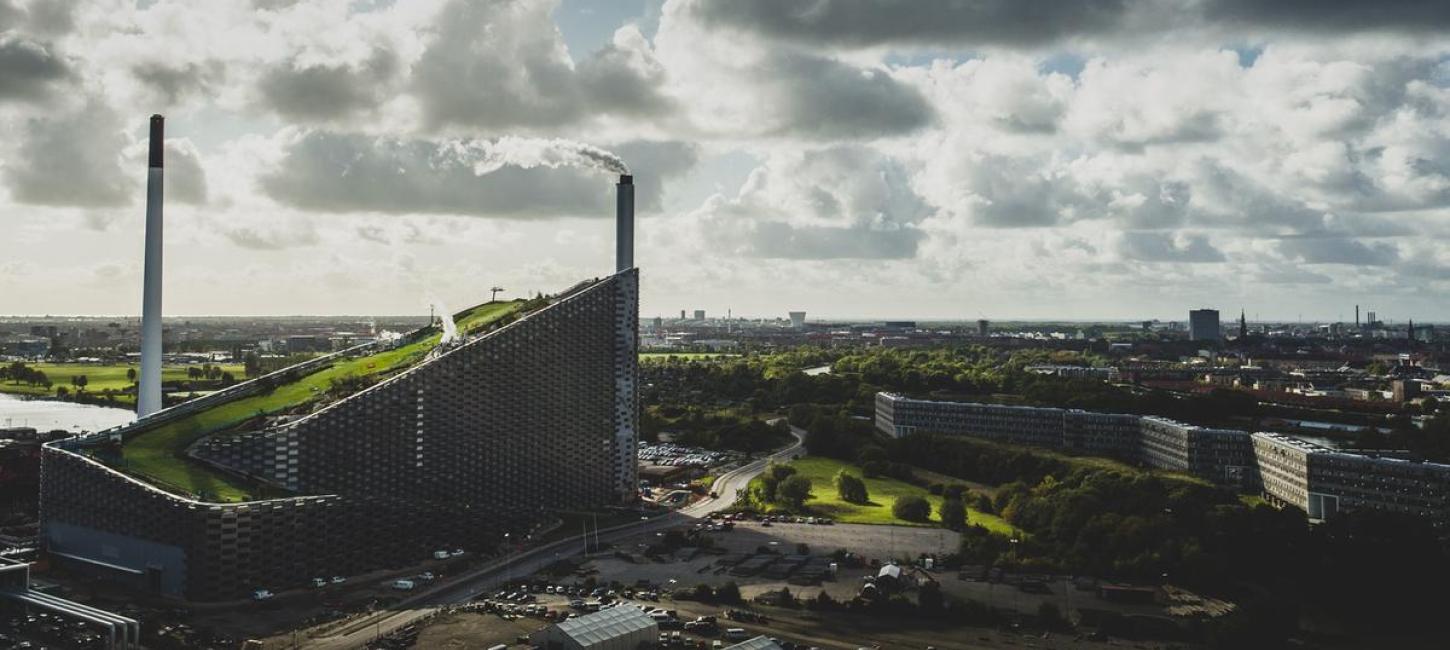 Urban skiing on top of green power plant: New sustainable landmark opens in Copenhagen
20.10.2019
The thought of building an urban ski resort on top of a waste incinerator may seem abstract. But that is nonetheless what Copenhagen has done by topping an energy plant with an artificial ski slope. The award-winning project is set to open this week.
Copenhill is the name of the city's new epicenter for urban mountain sports, which may very well also become Copenhagen's new sustainable landmark. Here at 85 meters above ground, locals and tourists can engage in a string of outdoor activities, while simultaneously, the green waste to energy plant below them is converting waste to inexpensive, green district heating and electricity for the capital area.
Opening on 4 October, Copenhill includes a 300-metre-long slope, hiking trails and the world's tallest climbing wall. Those brave enough to make the 85-metre climb will have a spectacular view of the city to look forward to.
Copenhill is the latest example of how Copenhagen is incorporating innovative and sustainable solutions into urban planning. The waste-to-energy plant is expected to produce heat for 160,000 households and electricity for 62,500 residences, which contributes to Copenhagen's goal of becoming carbon-neutral by 2025. It is also a prime example of what Bjarke Ingels – the architect behind the project – calls hedonistic design, proving that you do not need to compromise when it comes to going green. In fact, the multipurpose urban mountain has won international acclaim for combining a green energy plant with recreational areas that encourage adventure, play and excercise.
Copenhill is located on Copenhagen peninsula of Refshaleøen, which is an old industrial area transformed into one of Copenhagen's newest neighbourhoods and home to a thriving food scene and a cluster of creative office spaces. In addition to the many recreational activities on offer, Copenhill can also be used as a venue, accommodating up to 1,000 people.
About Wonderful Copenhagen
Wonderful Copenhagen © 2023