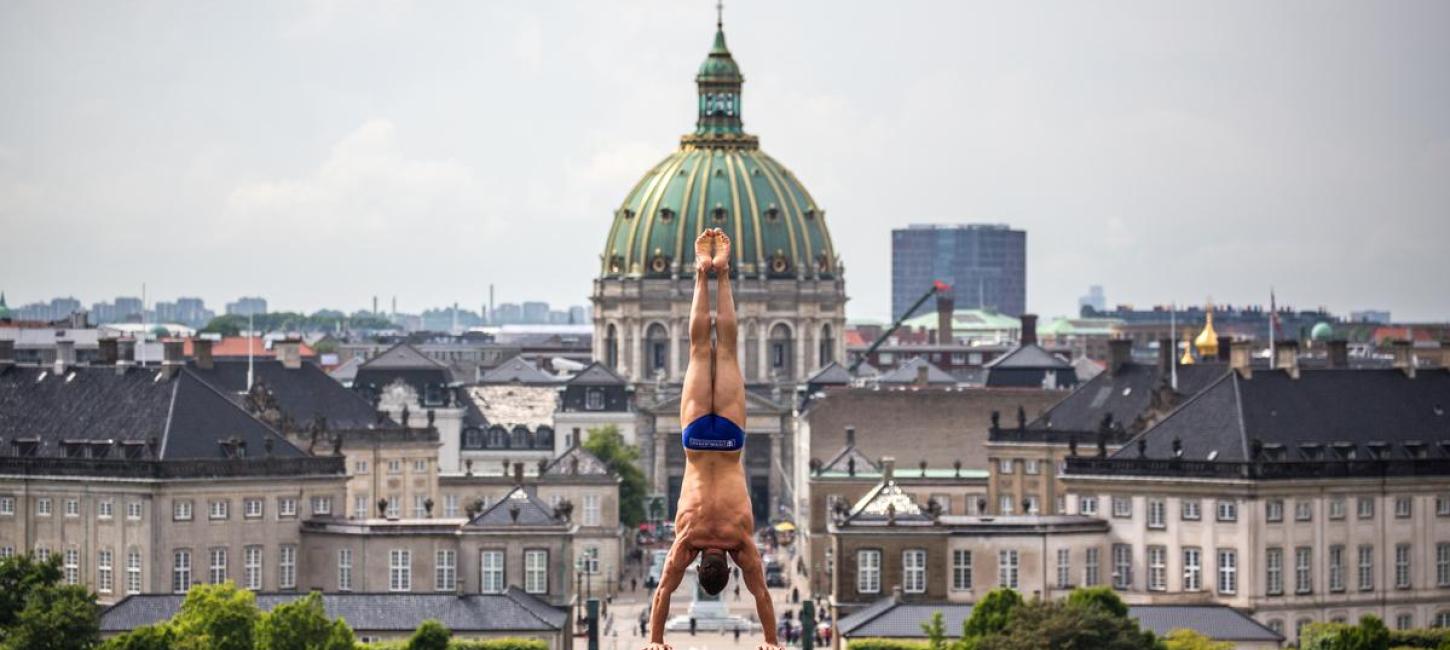 Three events in one day: Copenhagen lakes and canals transform into outdoor arenas for international sport events
21.5.2019
Copenhageners are used to seeing their city's public spaces being transformed into vibrant backdrops for big, international sport events. This year - in what is a first for Copenhagen - the city's inner canals and lakes will host not one, but three different sport events in one day.
On 25 August, locals and visitors will have a chance to get close to outdoor swimmers, divers and air sports athletes from around the world as three different competitions take place on the same day.
As one of the few destinations where it is possible to swim in the clean inner city harbour and canals, Copenhagen is hosting Copenhagen Swim, which provides thousands of swimmers with the opportunity to swim in the canals around the Danish Parliament in a two-kilometre race. Very close by, some of the world's best cliff divers will take the plunge from the cantilever roof of Copenhagen's Opera House and dive into the harbour in front of a big crowd. The competition is part of the international Red Bull Cliff Diving World Series.
With FAI Swoop Freestyle World Championships, Copenhagen is once again letting its inner city lakes set the scene for an international sport event as 18 of the world's best parachutists will be competing with each other by jumping out of a helicopter at 1500 m to then land right on one of the lakes.
The Swoop Freestyle competition was developed in Copenhagen and the first ever world championships, which took place in the Danish capital last year, was a big success, attracting thousands of spectators who had turned up to support the athletes.
Currently ranked 8th in sports market intelligence provider, Sportcal's Global Sports Cities Index, Copenhagen is one of the world's most popular sport events destinations and has over the years hosted a string of events in the heart of the city. This year alone, locals and visitors alike have been able to follow sport events such as the 2018 Copenhagen Marathon, the World Masters Orienteering Championship and KMD IRONMAN Copenhagen closely.
About Wonderful Copenhagen
Wonderful Copenhagen © 2023