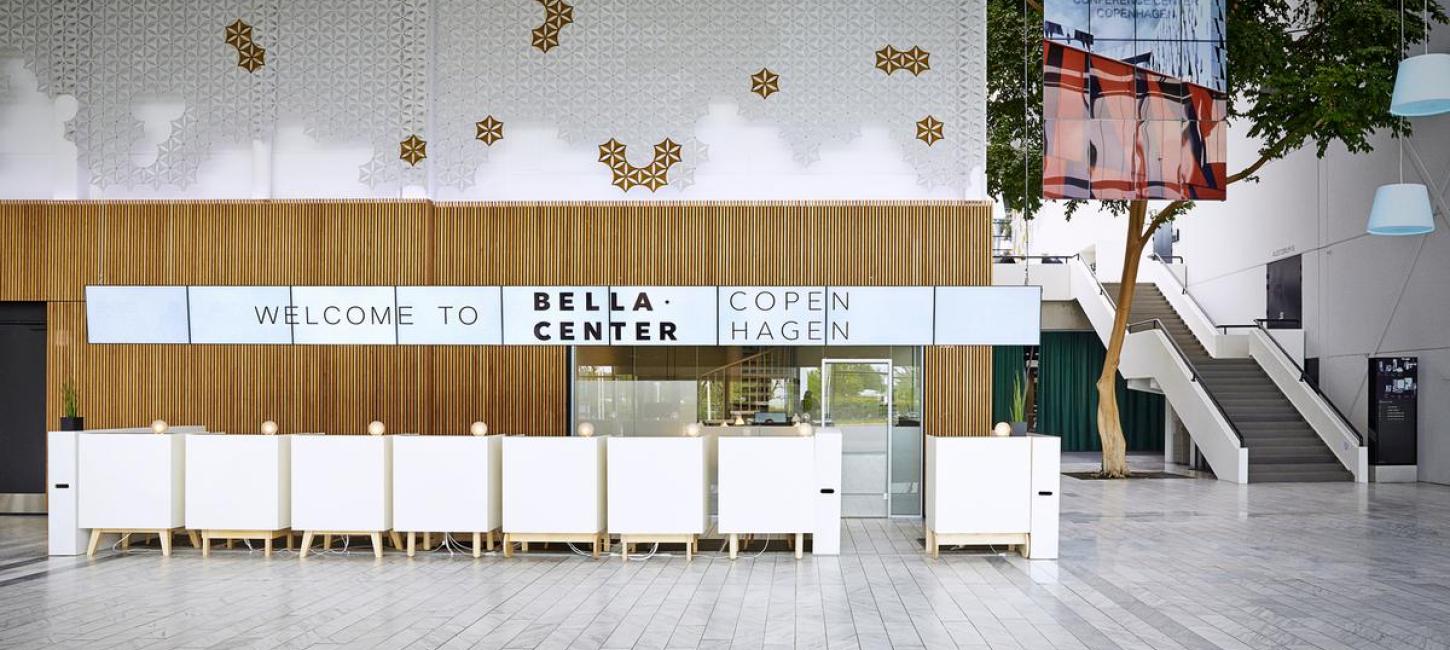 Europe's largest reproduction congress brings new life to Copenhagen in 2020
21.5.2019
Photo:
Bella Center Copenhagen
In 2020 around 10.000 delegates will meet in Copenhagen to share knowledge on infertility and reproduction at the annual meeting of the European Society of Human Reproduction and Embryology, ESHRE.
Copenhagen being an attractive destination with a great congress centre and a very strong research cluster environment within fertility are just some of the reasons, why Copenhagen has been chosen to host ESHRE in 2020.
ESHRE is Europe's leading organisation on human reproduction with more than 7,000 members from all over the world. Hosting their annual meeting has been a great priority to the Greater Copenhagen Region as the meeting brings attention to a highly specialised field of research and offer an opportunity for sharing knowledge with world leading experts as well as a showcase for Nordic biotech- and medico companies. This aligns perfectly with the strategy and visions of the Capital Region in the field of reproduction.
"Infertility is a serious challenge for many couples, just as it is for society in general. And it is an international challenge, not alone Danish. We are proud that our many years of support to the Danish-Swedish ReproUnion research partnership has now made its mark internationally and has elevated the greater Copenhagen area to be a natural choice for hosting this large and important congress," says Lars Gaardhøj, Chairman of the committee for business and science in the Capital Region."
Petter Hartman, Medicon Valley Alliance CEO continues: "Capital Region, Region Zealand and Region Skåne have for years worked to develop and market the Danish-Swedish Medicon Valley region as one of the world's leading clusters in research and development of new groundbreaking fertility treatments. In continuation of the effort, it is scientifically important to place the ESHRE conference in Copenhagen in 2020, and in more than one sense, it will contribute to bringing more life to the city."
The conference will be held at the Bella Center Copenhagen, who partnered with Wonderful Copenhagen Convention Bureau to bid on the event, with great support from the Capital Region and the Danish-Swedish life science cluster Medicon Valley.
"We're both proud and excited to have been selected to host ESHRE and believe that Copenhagen, as a hub for knowledge and science, is a great fit to welcome this conference. Copenhagen has proven to be an increasingly more popular congress destination and we hope many of the delegates will make use of their time before or after the congress to also explore the city, that Lonely Planet just named best in travel 2019," says Kit Lykketoft, Director of Conventions, Wonderful Copenhagen.
About Wonderful Copenhagen
Wonderful Copenhagen © 2023