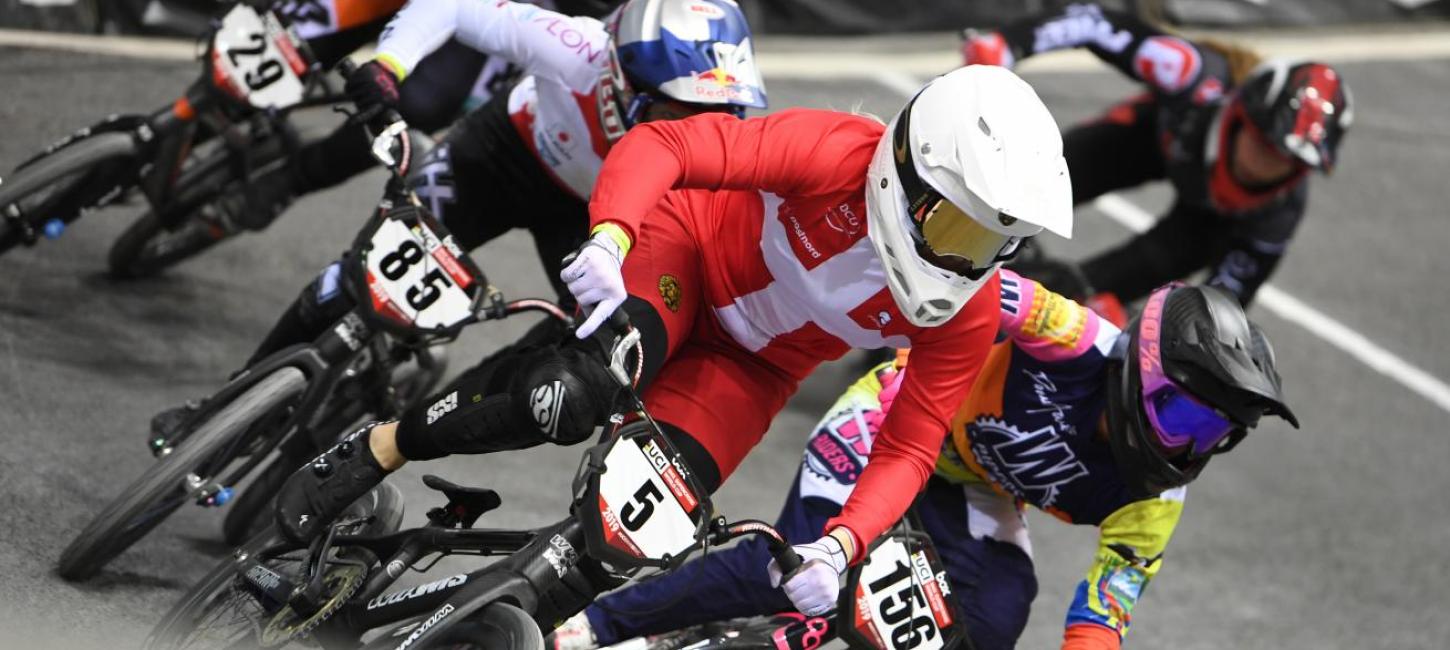 Copenhagen to host BMX World Championships 2025
25.9.2020
Copenhagen's famous bike lanes are set to pave the way for another major international cycling event as the Danish capital wins the bid to host the 2025 UCI BMX World Championships.
Home to more than 450 kilometres of bike lanes and paths and more bikes than cars, Copenhagen is among the most popular bike cities in the world. The city also has a strong track record of hosting big international cycling events, having already won the bid to host the first stage of Tour de France in 2022 and the UCI Track World Championships in 2024. 
Now, Copenhageners and can look forward to watching the world's best BMX riders race against each other at the 2025 UCI BMX World Championships.
"As the world's best cycling city and Grand Départ for the Tour de France in 2022, it makes perfect sense that Copenhagen will also host the World Championships in BMX in 2025. Together with the Copenhageners, I look forward to experiencing the intense race at Copenhagen's BMX- track on Amager, when the world's best BMX riders compete for the prestigious rainbow jersey and the title," says Frank Jensen, Lord Mayor of Copenhagen.
It is the world governing body of cycling, UCI (The Union Cycliste Internationale) that has chosen Copenhagen as host for the event. Copenhagen has previously hosted the UCI BMX World Cups in 2008, 2009 and 2010 as well the UCI BMX World Championships 2011. 
"We are very pleased that this great cycling event will return to Copenhagen and we look forward to welcoming BMX fans from around the globe. Copenhagen is often hailed as one of the most bike friendly cities in the world and hosting an event like the BMX World Championship reaffirms this position. For the city to be awarded the event at this time provides some much-needed positive news during an otherwise difficult period," says Kit Lykketoft, Director of Conventions at Wonderful Copenhagen.
The championships will take place at the BMX arena that was built in 2011 ahead of that year's world championships.
Along with the championships, Copenhagen is gearing up for an extensive side event programme aimed at creating long-lasting effects of the event and increase awareness of the sport among young people in Copenhagen. 
The Danish Cycling Federation will organise the event together with Copenhagen BMX Club. The City of Copenhagen, Wonderful Copenhagen and Sport Event Denmark are all partners of the event.
Copenhagen has long been recognised as one of the world's leading sport destinations and is currently ranked 9th on Sportcal's Global Sports Cities Index. In 2019, the city was also named the most bike-friendly city in the world by the Copenhagenize Index, which ranks cities on how much they are doing to promote the cycling culture.
About Wonderful Copenhagen
Wonderful Copenhagen © 2023