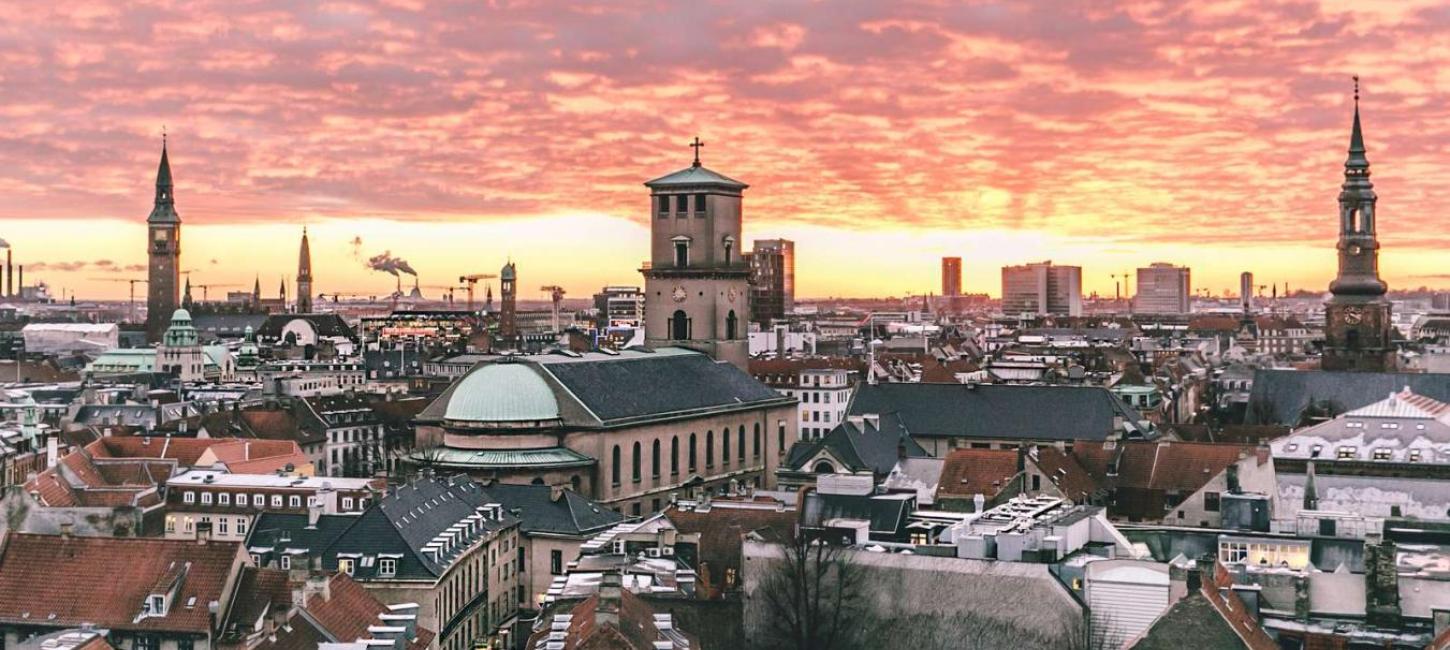 Copenhagen Convention Bureau launches risk assessment white paper
21.9.2023
Photo:
Thomas Høyrup Christensen
From megatrends to contractual challenges – risk plays a major role for both buyers and suppliers when deciding on a destination or providing a quote for an event. 
By identifying key risks for the different industry players, Copenhagen Convention Bureau's new white paper sets out to create greater mutual understanding and awareness of selected risks and risk scenarios with the aim of doing better business together.  
Risk has always been an inherent part of planning and hosting in-person congresses and events. However, regional and global changes such as the COVID-19 crisis have shown that the international meetings industry faces several severe and present risk scenarios.  
To help address the pressing need to increase the awareness and knowledge of risk management and risk sharing management Copenhagen Convention Bureau has, together with KB Consulting, Mayvin Global Partners, MI Global, and two risk management experts, produced the Copenhagen Risk Assessment white paper in close collaboration with the leading trade organisations of the meetings industry and selected partners The paper is based on surveys and interviews national and international stakeholders that have been cross analysed and further supported by the presentation of basic risk management principles.  
"The radical uncertainty with shifting market trends and changes in geopolitical, technological, and environmental conditions calls for a movement towards a stronger risk-sharing approach as a new normal so we can stand as strong as possible in our business collaboration and execution. By launching this paper, we hope to bring together the business events community around risk. To start a broader conversation and explore how we, together, develop a more viable model across the business events industry," says Bettina Reventlow-Mourier, Deputy Director of Conventions at Wonderful Copenhagen. 
The paper's survey results confirm that risk plays a major role in organisational decisions for both buyers and suppliers. While 98% of buyers responded that risk, in general, influences their organisation's decision to select a host destination and suppliers, 100% of suppliers said that risk has at least some influence on their organisation's decision to quote for an event or conference.  
Among the risks that are of concern to the buyers that have been interviewed for the paper are, in particular, travel restrictions, destination technology infrastructure, inflexible supplier contracts, and regional and global instability. For suppliers, risks related to client demands for flexibility in contracts, flexibility on delegate numbers, workforce retention and acquisition and overall budget management are prevalent.  
According to Bettina Reventlow-Mourier, collaboration and exchange of knowledge are key to understanding and minimising the risks related to events.  
"By fostering a deeper understanding of the risks and their potential opportunities as well as threats, both buyers and suppliers can develop and strengthen their risk management frameworks. By embracing risk sharing and working together, we can effectively mitigate potential disruptions, ensure business continuity, and ultimately deliver successful and impactful events." 
Read Copenhagen Risk Assessment.
About the paper  
Research, interviews and online surveys were conducted during spring 2023 to uncover challenges and explore potential opportunities for change. Risk Management principles have been adapted to the meetings industry and have been produced by Danish risk management experts. The white paper focuses on three risk pillars – strategic, financial, and operational – which are key parts of the business events industry. Due to the nature of the survey respondents, the paper has a strong European angle. 
Read Copenhagen Risk Assessment
About Wonderful Copenhagen
Wonderful Copenhagen © 2023