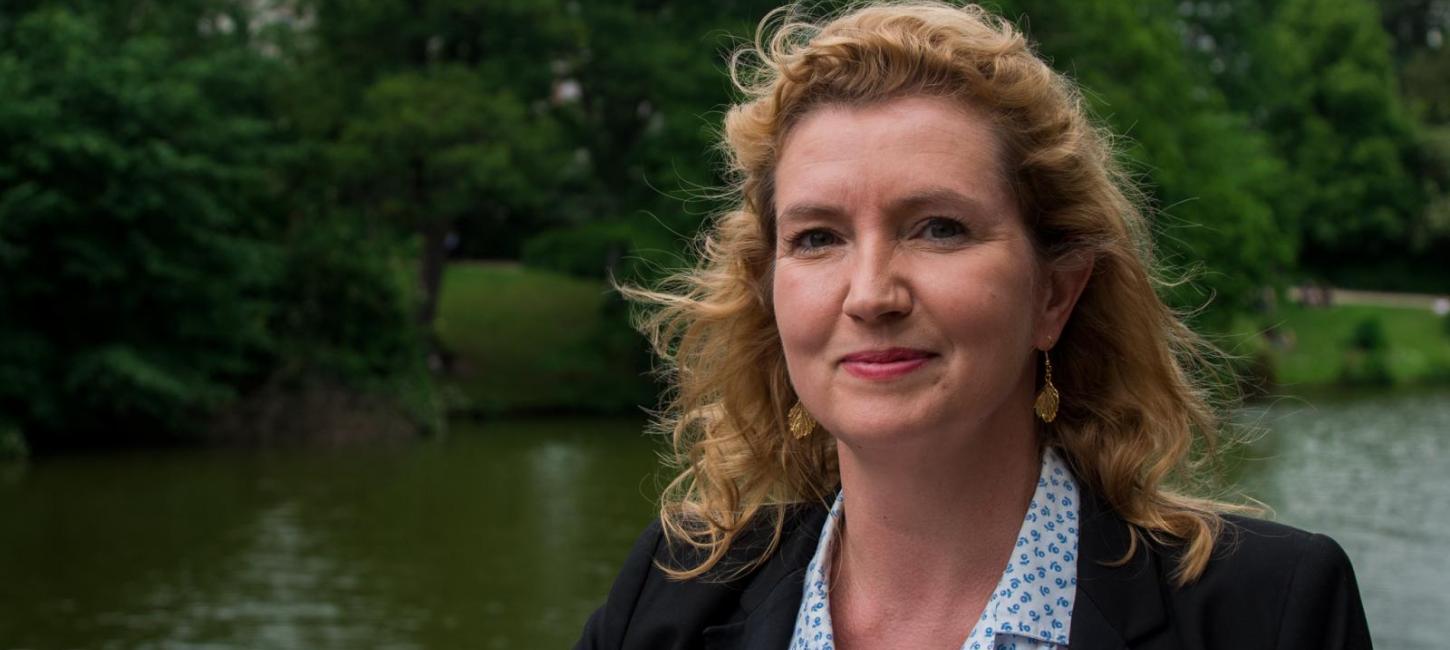 BestCities announce new Board appointments
10.3.2021
Photo:
Wonderful Copenhagen
Kit Lykketoft of Wonderful Copenhagen Convention Bureau is appointed New Chair of the BestCities Global Alliance Board. Dr Edward Koh of Singapore Exhibition and Convention Bureau takes on the new role of Incoming Chair and Julia Swanson of Melbourne Convention Bureau is new Treasurer.
BestCities, the Global Alliance of business events destinations, has today announced a host of new appointments to its Board, taking over as of May 2021. The three new appointments bring a wealth of valuable experience and fresh global perspective to the Board of the Alliance – just in time as the industry steps into a new era of innovation and revitalization.
Kit Lykketoft, Director of Conventions at Wonderful Copenhagen, will take over as Alliance Chair, focusing on legacies and added value of congresses and events within her role, and on proactively applying knowledge of the future to form the steps taken now.
Kit has been the Director of Copenhagen Convention Bureau since 2017, where she works to attract international association conferences, meetings, and events to Copenhagen. She has sustainability high on the agenda too - a long-standing position of strength in her home-city, Copenhagen.
As the newly appointed Chair of the Board of BestCities Global Alliance, Kit Lykketoft says: "The uncertainties and challenges of the past year have underlined the importance of our cross-continental alliance. More than ever, we must stay focused and make sure that BestCities shows its worth and brings its core pillars to life; to keep BestCities top of mind, innovative thought leadership, and build global partnerships with associations and the rest of the global community."
"At this important time, I look forward to continue to grow our alliance's reputation and to shape its global footprint even further through innovative partnerships and knowledge creation, and to do so along with the rest of our brilliant BestCities destinations and the BestCities team."
Previously, Kit has worked with government administration and international organizations that use design and user-focused processes to drive innovation and change, both nationally and internationally. Kit takes over from Corne Koch who has completed her two-year term.
Dr Edward Koh, Executive Director at the Singapore Exhibition and Convention Bureau, will be joining the Board in a new role of Incoming Chair, which will be centred around Partnership development and future-proofing the Alliance.
As the newly appointed Incoming Chair at BestCities Global Alliance, Dr Edward Koh said: "The Covid-19 pandemic has been described as the crisis of our generation. At the same time, it has given BestCities clarity of the opportunities ahead".
"Today's cities shaping tomorrow's world" is a clear articulation of our ambition, for a larger membership of forward-looking cities, guided by BestCities' template for best practices in event safety, innovation, monetization, and expansion of membership base for our clients. We are behind Kit – our new Chair – and look forward to delivering results for our industry, members, and clients."
Along with Kit and Edward, Julia Swanson, Chief Executive Officer at Melbourne Convention Bureau, completes the trio, stepping into the role of Treasurer.
Newly appointed Board Treasurer at BestCities Global Alliance, Julia Swanson said: "After 10 years involvement with BestCities Global Alliance, I'm delighted to continue to serve on the Board and on my appointment to the position of Treasurer to drive the strategic vision of the Alliance.
"The Alliance is an amazing network of leading cities that are at the forefront of business events. I deeply value the relationships and collaboration amongst our partner cities around the world. It's an exciting time for these global perspectives to come together and chart a way forward for our sector." 
For more information on BestCities Global Alliance and to keep up to date with news, please visit bestcities.net or follow @BestCitiesGA
About Wonderful Copenhagen
Wonderful Copenhagen © 2023