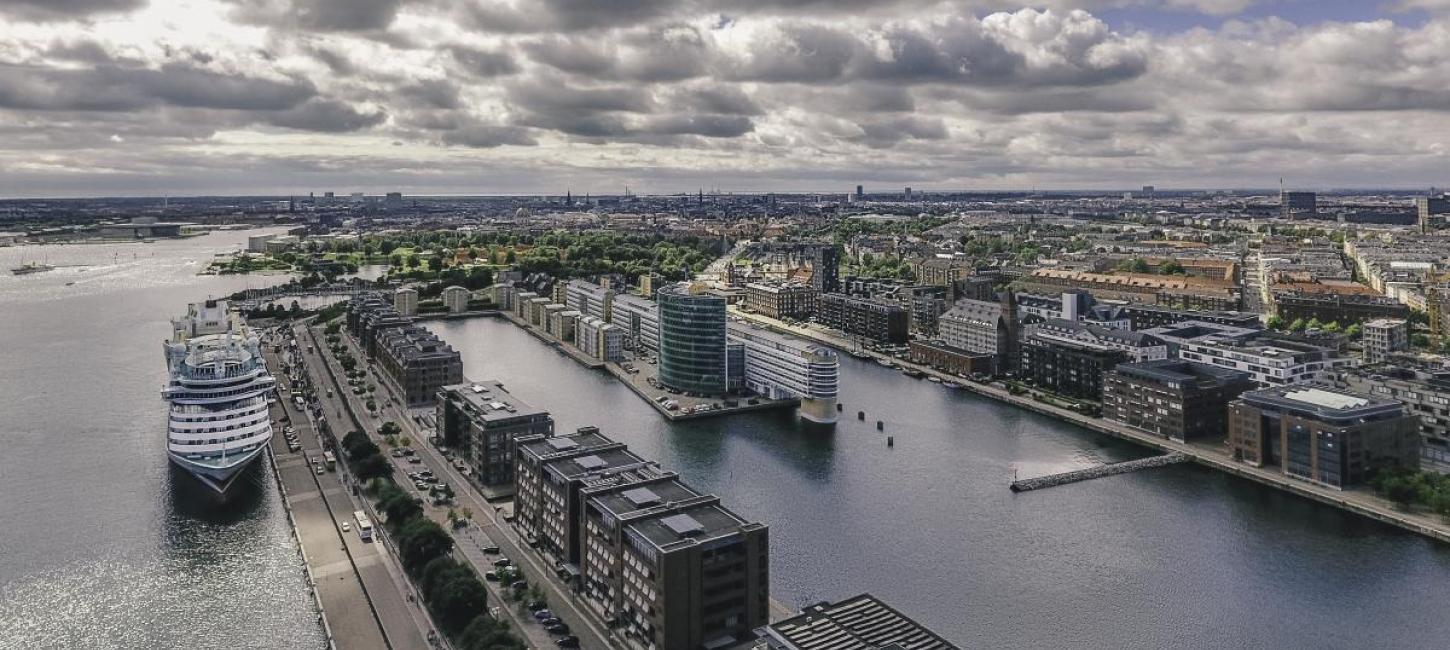 Monocle: Copenhagen is the world's 6th best city
Photo:
Wonderful Copenhagen
Copenhagen is a perennial favourite in Monocle's top 10 – it has taken the top spot a record three times – and the Danish capital is riding high again this year. What's its secret?
Thursday, July 6, 2017
Monocle Magazine's Quality of Life Survey 2017 has hit the streets, and Copenhagen is named the 6th best city to live in the world.
The city continues to hit the mark when it comes to cuisine, culture, public transport and business. A great deal of this year's credit goes to Rådhuset (city hall), which famously prioritises bicycles over cars and is implementing a thorough upgrade of public transport.
New pedestrian bridge to Copenhagen's food market
What's changed this year: The Inner Harbour Bridge from Nyhavn to Christianshavn has been completed, transforming pedestrian and two-wheeled traffic flow.
The bridge now brings thousands each day to what was the doorstep of restaurant Noma, which now houses Noma's more affordable sister restaurant, Restaurant 108, and is just a stone's throw from Copenhagen's hip food market, Papirøen (the Paper Island).
Copenhagen's building boom is not without its side effects: the metro expansion continues to make a building site out of large chunks of the centre while on Amager, around the old naval docks of Refshaleøen and in the northern and southern harbour areas, development continues apace.
More happily, travel restrictions between the Danish capital and Sweden's Malmö have finally been lifted following the exigencies of the refugee crisis, making transportation in Greater Copenhagen as smooth as before.

About Monocle's Quality of Life Index
Monocle's Quality of Life Index goes beyond the basic economic and social aspects of a city, identifying often overlooked factors that can bring happiness and ease to everyday life. There are more than 60 metrics in this year's Quality of Life Survey, covering everything from the average response time for an ambulance to the price of a decent cup of coffee.
This year the Index includes a handful of new metrics such the number of design schools, homes built in the past year and new businesses set up. It has also, given the spate of terrorist attacks, added a new metric that assesses the threat of terrorism and the way in which it impinges on a city's quality of life. All research has been carried out by Monocle's team of editors, correspondents and researchers, using a combination of publicly available information and requests to city officials. The more subjective metrics, from the quality of restaurants to a city's tolerance levels, have been assessed by Monocle's team of editors and correspondents.
See more about Monocle's Quality of Life Survey top 25 cities, 2017, here.