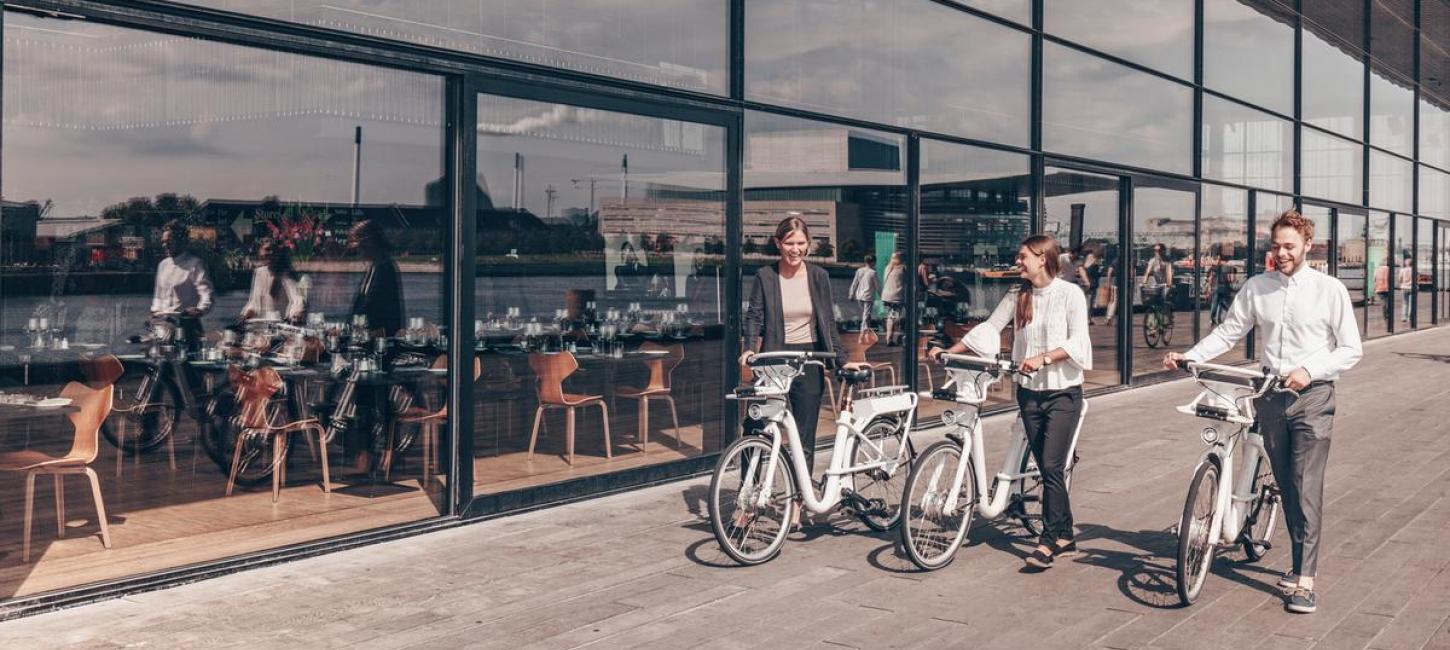 Getting around in Copenhagen
Copenhagen is easily accesible. Choose from Copenhagen's extensive public transportation options that easily link the whole city to venues, hotels and the airport
Copenhagen has one of the world's best transport infrastructures. It is safe and efficient guaranteeing minimal transfer time in and around the city. With multiple bus lines, Metro, the local S-train network and harbour busses, the city's public transport is convenient and safe. For international conventions and events, you can buy discounted Travel Passes.
Move by metro
13 minutes. Thats how long it takes with the metro from Copenhagen Airport to the city centre. The Copenhagen Metro runs throughout the capital city area 24/7. In 2019, the M3 metro city ring was opened, which connected the city centre even better together with all the neighbourhoods of the capital. Furthermore, in 2020 part of the M4 opened and tied together the urban district of Nordhavn with the rest of Copenhagen. In 2024 the M4 will expand with five new metro stations in Sydhavn. 
Take the train
Trains have routes through all of Copenhagen's neighbourhoods, to the airport and across the country. Excursions within and beyond the city – to destinations such as Roskilde, Elsinore or the Swedish city of Malmoe – are easily accessible from the central station.
Cruise by cycle
Explore the city the local way - via 400km of bike lanes. Copenhageners love to bike and, with 100 city bike locations and many opportunities to rent, procuring a bicycle is easy. 
Try a taxi
Taxis are easy to hail on the street and most accept all major credit cards. All taxis are clearly licensed and operate at fixed mileage rates.
Walk and wander 
Thanks to ample pavement, street crossings, pedestrian zones and its compact size, Copenhagen is easy to tour by foot and safe to walk around in both day and night. The bikeable and walkable city invites you closer to a sustainable stay. So, do make sure to bring your walking shoes.
About Wonderful Copenhagen
Wonderful Copenhagen © 2023