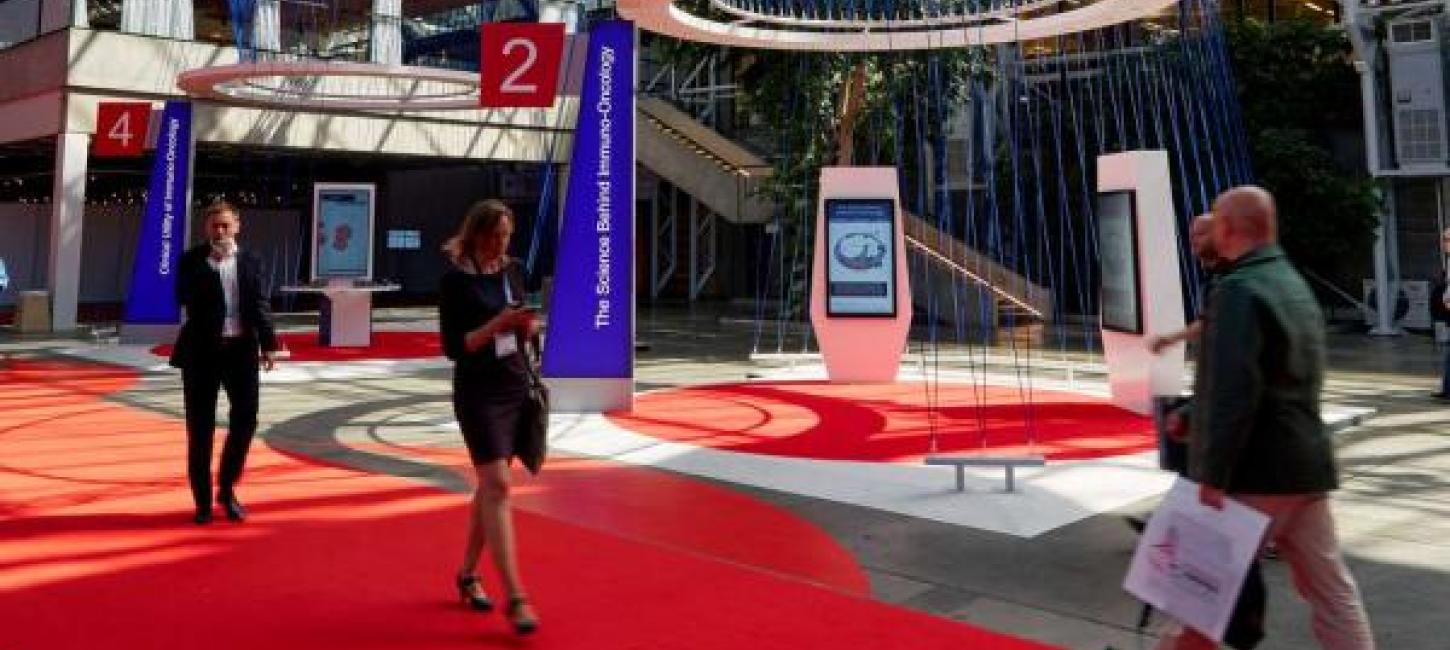 Danish engagement project gives Copenhagen winning edge for ESTRO 2022
22.8.2019
Photo:
Bella Center Copenhagen
A two-stringed engagement project that supports ESTRO's ambition to improve the outcome of cancer treatment, secured the ESTRO Annual Congress to Denmark.
The combination of an ambitious two-stringed engagement project, a strong national host group and an attractive host city were the deciding factors for The European Society for Radiotherapy and Oncology, ESTRO, when choosing Copenhagen for their 2022 Annual Meeting. The Congress will run over five days at the Bella Center Copenhagen and attract an estimated 6.000 participants.   
The groundbreaking engagement project with the overarching theme 'Improved cancer outcome through collaboration' offers two areas of focus. Through projects and events, it aims to showcase and translate Danish experience and expertise to ESTRO members before, during and after the congress while also using the ESTRO congress as a catalyst to improve radiotherapy in Denmark and Europe.
"We are very impressed with Copenhagen and the Danish engagement project, which is perfectly aligned with the ESTRO 2030 vision "Optimal Health for All, Together". This vision aims to improve the outcome and health by enabling and catalysing large networks. Therefore, we are excited to go to Copenhagen in 2022 but also very much looking forward to the engagement work that will take place before, during and after the actual congress," says Umberto Ricardi, President of ESTRO.
ESTRO plays an integrated role in Danish radiotherapy. The national radiotherapy research center under the Danish Comprehensive Cancer Center, DCCC Radiotherapy, has been instrumental in putting together the engagement project and securing the winning bid.
Photo:PIXELEYES.DK
"To host the ESTRO 2022 is a huge honour and it offers a significant opportunity for DCCC to bring together and showcase all our national strengths as well as learn from our international network. Danish radiotherapy professionals have had a continued relationship with ESTRO over the course of several decades and we are excited to take lead on this groundbreaking engagement project and create lasting impacts both locally and globally," says Cai Grau, DCCC Radiotherapy.
With events, meetings and symposia all over Denmark leading up to the congress, it really will be a national effort and a testament to Danish collaboration. Copenhagen will be the focal point for the congress, while meetings leading up to the event will be held across the country.
"It's been a really exciting process for us as a CVB to be actively involved in not only the functional part of the bid but also the engagement project. ESTRO is a perfect example of the increased focus on creating impact and legacies for congresses held in Denmark. We're convinced that this is the way forward in terms of the way, we collaborate with international associations and national stakeholders," says Kit Lykketoft, Director of Conventions, Wonderful Copenhagen CVB.
The Danish bid for ESTRO comprised of two parts; an engagement project and a functional bid.  The engagement project was co-created by DCCC,  Wonderful Copenhagen and VisitAarhus. The functional bid was prepared by Wonderful Copenhagen, Bella Center Copenhagen and members of Meetingplace.
About Wonderful Copenhagen
Wonderful Copenhagen © 2023