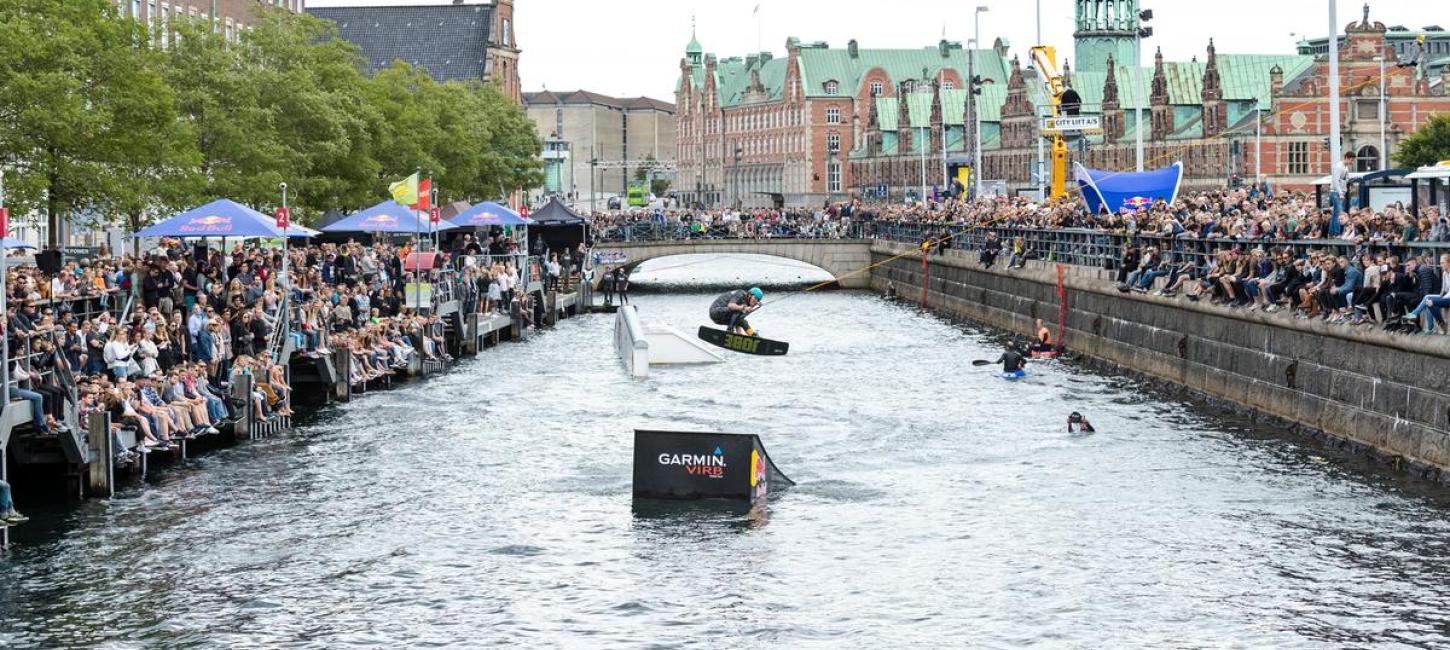 Copenhagen is the seventh best sports city in the world
Copenhagen's international qualities as a sports destination was recently underlined as the city made it to the 'SportBusiness Ultimate Sports Cities Awards' top-10 list, together with cities like London, New York and Melbourne.
Tuesday, May 17, 2016
The Danish capital was ranked number 7 out of 150 cities around the world all evaluated on multiple factors such as past and future sports events, the airport and hotel capacity, and the ability to integrate sports events in to urban space.
In addition to the distinguished location at the top of world sport cities, Copenhagen also won the award for best locally developed sports event for the parachute competition Swoop Challenge, that took place in the heart of the city last year. Lars Vallentin Christensen, Head of Sports Events at Wonderful Copenhagen says:
"In Copenhagen we have a long-standing, strategic and targeted tradition for hosting prestigious international sporting events. The ranking as no. 7 on the Ultimate Sport Cities list is a major boost for the ongoing task of bringing even more events to Copenhagen Our state-of-the-art Royal Arena will open its doors for new events early 2017 and will secure our spot in Top 10 for the years to come."
The European Swimming Championships 2017 will be the first major sports event held at the new Royal Arena and will host around 800 contestants from 40 different countries and an expected audience of 30,000 during the five days of the championship. It is also confirmed that the IIHF Ice Hockey World Championship 2018,  which is amongst the world's largest sports events, is to take place at the Royal Arena.
The Royal Arena will have a capacity of 12,500 people for sports events and a theatre styled conference setting and approximately 16,000 for a concert.
About the award
The 'SportBusiness Ultimate Sports Cities Awards'  are the internationally recognised and longest established rankings of the world's top sports hosts and have been held every two years since 2006. For the first time since the awards were launched in 2006, the shortlisted cities were able to upload submissions. Over 1,100 fields of data were uploaded covering the following categories: Hosting, Venues, Transport and Infrastructure, Accommodation, Event Strategy, Legacy, Quality of Life, Public Support/Tourism, Security and Marketing/Promotional Ability/Branding.
Click here to get a free proposal from Wonderful Copenhagen CVB.
Get an overview of the latest news in the meetings industry.
About Wonderful Copenhagen
Wonderful Copenhagen © 2023