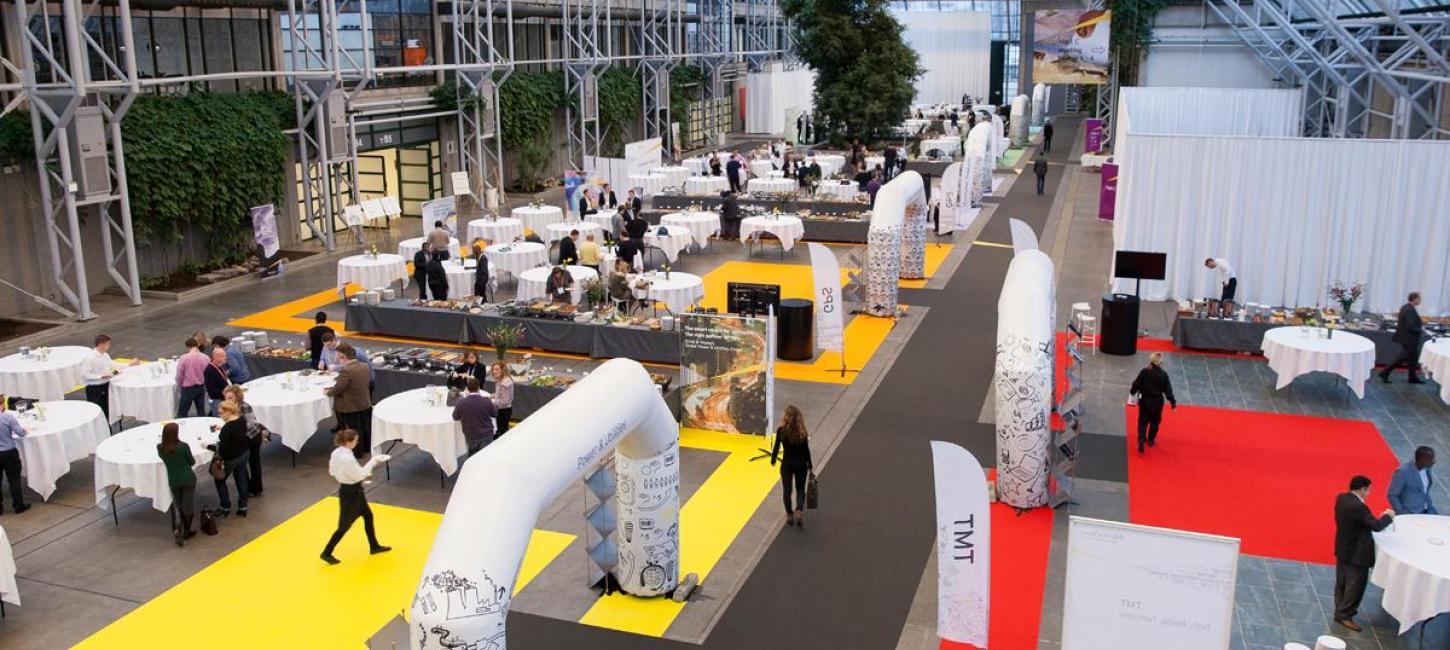 Copenhagen reclaims position in top 10-list of World's Most Popular Convention Cities
Copenhagen is on a roll as a international convention city! 2016 will be the busiest year the city ever saw in terms of delegates, and according to ICCA's brand new 2015 Statistics Report, Copenhagen is again to be found in the global top-10.
Tuesday, May 17, 2016
Copenhagen hosted the world's largest congress on women's and girl's rights, the Women Deliver 4thGlobal Conference  with more than 5,000 delegates. This is just one of many congresses that Copenhagen plays host to in what is going to be the busiest congress year the city has ever experienced in terms of delegates.
The fact that 2015 was also a successful year for the Danish capital, has just been cemented with the release of the International Congress & Convention Association's list  of the world's most popular destinations for international conventions published today, where Copenhagen advances to spot number 10.
This is based on 138 international congresses counting - among others - 'EWEA OFFSHORE 2015'  with 8,000 delegates, 'Eurospine 2015 - Spine Society of Europe', attracting 3,000 people, 'The European Climate Change Adaptation Conference - ECCA 2015' with 1,000+ participants and the 'European Congress of Clinical Microbiology and Infectious Diseases - ECCMID2015' with more than 10,000 delegates.
Why Copenhagen?
Copenhagen is located in a major knowledge area with 10 universities, 165.000 students and 16.000 scientist and researchers. With the majority of hotels venues, sights and attractions within walking distance of each other, you can spend your time making the most of them all.
Copenhagen is also a city for life! The traffic infrastructure is ranked world's fourth best by Mercer, and to underline the city's eco-friendly profile the city has a massive biking culture. Copenhagen is consistently among the top performers on international rankings such as World's Most Liveable City, cementing its reputation as a clean and safe destination offering a high quality of life for Copenhageners and event attendees alike.
When it comes to dealing with the locals – either negotiating a contract, or having a meeting out in the city, there is a good chance that communication is smoother in Copenhagen than in most other destinations, since the Danes are highly skilled in foreign languages. Studies show that 86% of the Danish workforce speak English, but it is also quite common for Danes to speak German (47 %), French, Spanish and other languages as well.
Copenhagen has an extensive selection of modern hotel and congress facilities. In recent years, the number of hotel rooms has quadrupled and several new conference facilities are currently under construction. Today the city offers more than 21.000 hotel rooms.
2016 will be the busiest convention year Copenhagen ever seen, welcoming more than 100,000 delegates to congresses such as Women Deliver, Sustainable Brands, the neurology congress EAN, hematology congress EHA, neuroscience conference FENS, oncology congress ESMO and many more.
An even larger number
The ICCA Statistics Reports are based on the ICCA Association Database, which means the figures cover meetings organised by international associations which take place on a regular basis and which rotate between a minimum of three countries.
It should be noted that, as well as the congresses registered with ICCA, Copenhagen is also the host city for a considerable number of other meetings and congresses.
The full ICCA list:
1 Berlin 195
2 Paris 186
3 Barcelona 180
4 Vienna 178
5 London 171
6 Madrid 171
7 Singapore 156
8 Istanbul 148
9 Lisbon 145
10 Copenhagen 138
About Wonderful Copenhagen
Wonderful Copenhagen © 2023