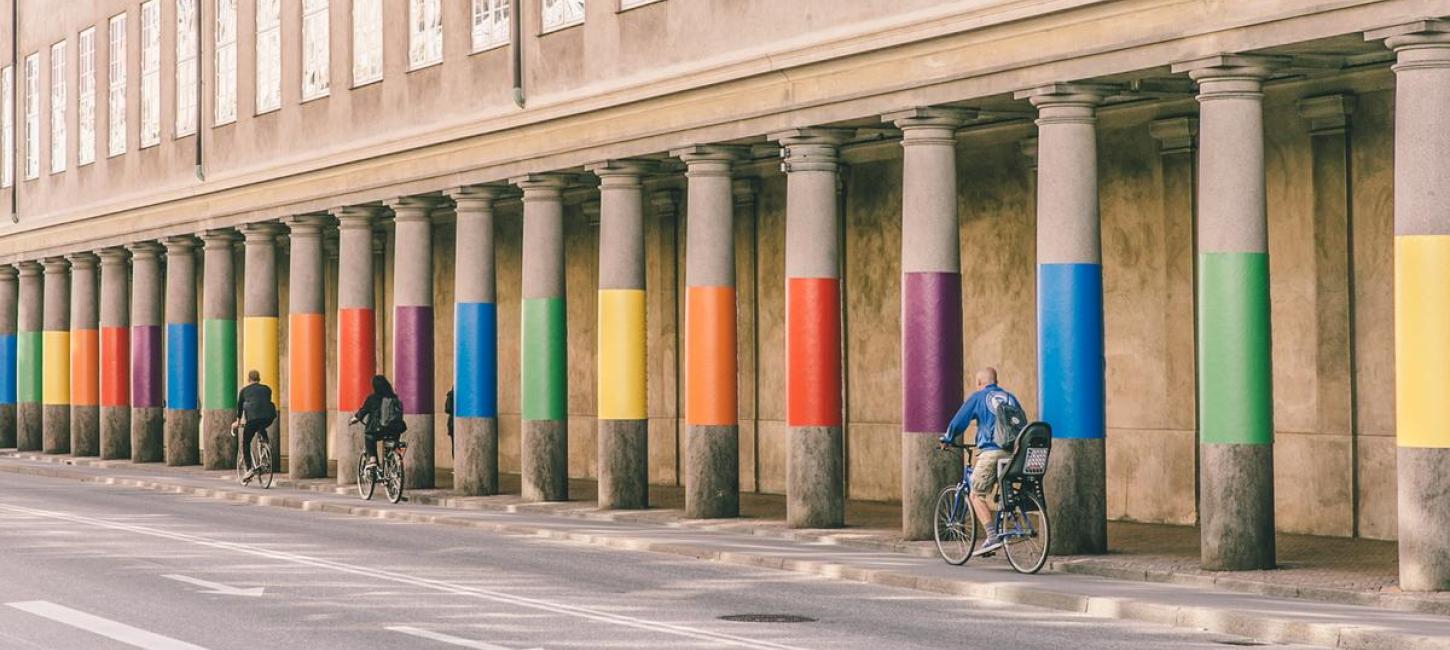 Copenhagen first destination to host combined WorldPride and EuroGames event
Photo:
Thomas Høyrup Christensen
Visitors planning to travel to Copenhagen to participate in WorldPride in 2021 can look forward to joining a global LGBTQ mega-event as Copenhagen becomes the first destination to transform WorldPride and EuroGames into one joint event.
Monday, March 5, 2018
Less than six months since Copenhagen was awarded the 2021 WorldPride event, the city has won the bid to host EuroGames in 2021. The two events will be merged into one big event by the name Copenhagen 2021. Over the course of 11 days, more than 500,000 people are expected to take part in a number of events including human rights debates, inclusive sport events and an extensive pride parade.
"We are inviting people from all over the world to Copenhagen for a massive celebration of love, sportsmanship and diversity," says Lars Christian Østergreen, CEO of Copenhagen 2021. "With two events of this magnitude, we are creating a modern milestone in our fight for equal rights and bringing together people for 11 days of human rights debates, sporting events, open-air concerts and parties."
Lars Christian Østergreen also notes that Copenhagen 2021 will build bridges and break down barriers by taking place in both Copenhagen and Malmö.
As was the case with WorldPride, Copenhagen's bid to host EuroGames has enjoyed strong support from local and national governments in both Denmark and Sweden. The Danish Prime Minister Lars Løkke Rasmussen, the Lord Mayor of Copenhagen Frank Jensen and the Mayor of Malmø Katrin Stjernfeldt Jammeh are among the political leaders who have thrown their support behind Copenhagen's bid.
"We are incredibly proud that Copenhagen has been chosen as the host city of EuroGames 2021. Copenhagen has a strong history of supporting and promoting LGBTQ rights and by hosting both EuroGames and WorldPride in 2021, the city reaffirms its position as one of the world's most progressive and welcoming destinations for all kinds of travellers. We look forward to welcoming visitors and to showcasing Copenhagen as a safe and friendly city," says Mikkel Aarø-Hansen, CEO of Wonderful Copenhagen.
Denmark was the first country in the world to legalise same-sex registered partnerships and last year, Lonely Planet named Copenhagen the most gay-friendly place on earth, crediting it for having one of Europe's most tolerant and open communities.
Copenhagen is also one of the world's most popular convention cities, currently ranking 4th in total number of participants according to ICCA's 2017 report.
About Wonderful Copenhagen
Wonderful Copenhagen © 2023