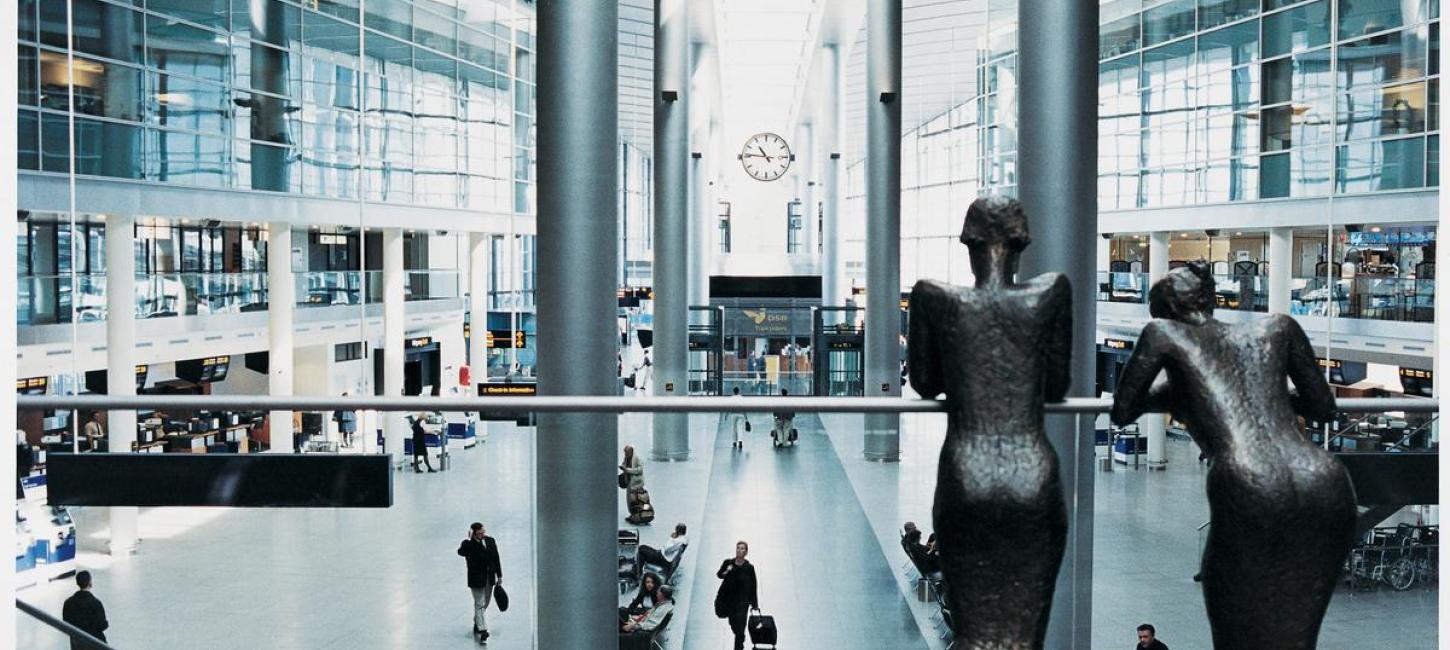 Copenhagen Airport receives international efficiency award for the tenth time
The result of an independent report just identified Copenhagen as the top performing meetings and convention city in the world for flight punctuality, underlining the city's reputation for delivering Scandinavian efficiency – right on time.
Monday, January 18, 2016
"We see this award as recognition of our efforts to strengthen our position as one of the most important hubs of northern Europe. Although this is the tenth time in twelve years that Copenhagen Airport wins the award for being Europe's most efficient airport, we do not take it for granted. We are constantly working on increasing customer satisfaction and efficiency through automation and self-service solutions" — said Thomas Woldbye, CEO of Copenhagen Airports A/S.
Best in Europe time after time
Each year, the ATRS assesses productivity, costs and efficiency at some 200 airports worldwide, and Copenhagen Airport has, time and again, been rated best in Europe in that field.
"Each year the ATRS analyzes data on airport costs and outputs in order to arrive at the most efficient airports in all the major regions of the world. We are pleased to announce this year's winners at our World Conference in Singapore – airports that serve as the benchmarks for the industry," — said Professor Martin Dresner, President and CEO of ATRS.
"The many automation and self-service solutions we have introduced in recent years, such as check-in kiosks, self-service bag drops and self-service boarding, help us achieve such a high level of efficiency, and the about 100,000 passenger interviews we conduct per year show that it helps increase passenger satisfaction," - said Thomas Wolbye, CEO of Copenhagen Airports A/S.
Specific proof of the continual focus on efficiency improvements can be found in the recently renovated Terminal 2. One of the latest initiatives in the terminal is the installation of sensors in the ceiling that register whether passengers are moving or are standing still. This helps the airport predict and, thereby, prevent queuing.
The self-service bag drops reduce the time passengers spend at the counters to as little as 15 seconds, and the optimised use of check-in facilities has increased efficiency by 30%. Both of these improvements helped us reduce the airport's costs per passenger by 1.7%.
This press release is published by Copenhagen Airports A/S.
About Wonderful Copenhagen
Wonderful Copenhagen © 2023