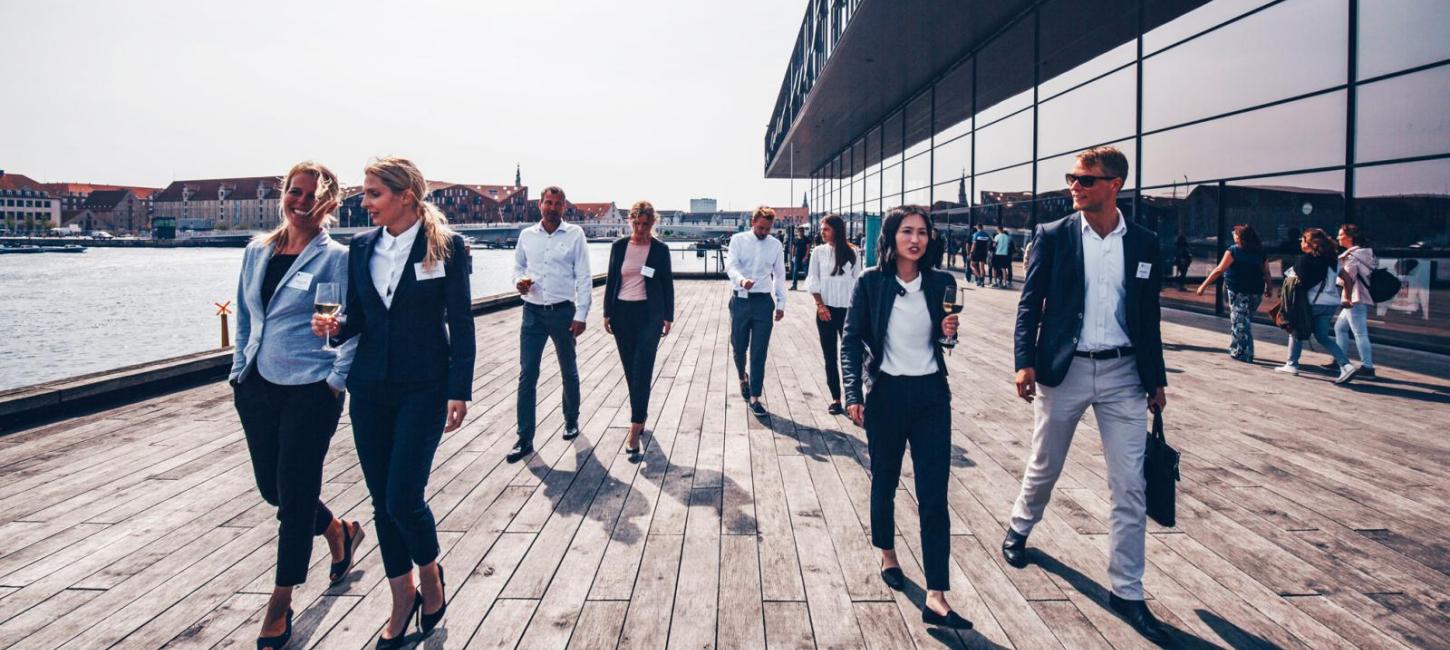 Testimonials
These testimonials are evidence of the long term trust and relationship between the city and the many international corporations and associations that have chosen to place their convention in Copenhagen. 
Probiota Conference 2019
"Copenhagen is a beautiful, vibrant city that opens its arms to event organisers.  With it's leading universities and industry leaders in the field of microbiome research and NPD, we had the perfect base for our Probiota event. We couldn't have asked for better support from the CCB… From hosted lunches to brokered meetings with sponsor prospects to encouraging key individuals in industry and academia to come to the event - we had a knowledgeable, well-connected and proactive local partner. We very much look forward to making our return to the city in the foreseeable future."
Tim Evans, Strategic Partnership Director, Probiota 2019
Intergraf 2019
"Copenhagen is one of my favorite congress destinations. The city is so beautiful and easily accessible, with great accommodation capacity and many stylish venues for evening events. The conference facilities are very comfortable, with minimalist, Nordic design, so easy to personalize and make our delegates feel home. But it is not just the city, it is the people - one of the best conference teams I worked with so far."
Simona Barbulescu, Event Coordinator, Intergraf 2019 
EMS 2018 Copenhagen
"Congresses is all about bringing people together and creating new knowledge and inspiration. Copenhagen is one of the most vibrant and progressive cities in Northern Europe. The city was both a beautiful backdrop for the congress and a city that took active part in the congress."
Kirstine Vestergård Nielsen, Local Host, 2018
Europe Money20/20
"Copenhagen epitomizes Money20/20's core values; it's accessible, forward thinking, competitive, entrepreneurial and offers an incredible event experience for the international payments and financial technology community."
Katy Fryatt, Event Director, 2017
Industrial Product/Service-System (IPSS) 2017
"Don't search any further if you aspire to build a truly memorable event - Copenhagen is the right place! The city blends extremely efficient operations (e.g. transportation, venue management, flight connections etc.) with a wide-ranging assortment of sustainable suppliers for you and your team to deliver an impactful event with the least environmental footprint. The scenic views, the relaxed and lively ambiences, coupled with remarkable cityscape experiences will definitely be a jaw-dropping experience to all your delegates! Copenhagenize your event!"
Vinícius Picanço Rodrigues, Local Host, 2017
European Emergency Medical Services Congress
"With the EMS-congresses we are trying to set new standards for EMS in Europe, and what better place to do this than in progressive Copenhagen. For us Copenhagen is the ideal backdrop for our congress since the city reflects our ideals for the congress; innovative, sustainable, vibrant and yet cozy. Furthermore Copenhagen has all the necessities to arrange a congress with international standards; easy transport to, from and around the city, a lot of interesting venues, hotel rooms with high standards and attractions and sights to suit every taste and interest. And best of all our congress delegates love the city! Which is also why we are hosting our third EMS-congress in Copenhagen in the spring of 2018."
Anne Bendix Hansen, Local Host, 2017
27th International Congress of the ISBT
"The ISBT congress in Copenhagen was a great success. The scientific programme was of an excellent standard with all invited speakers accepting our invitation. The delegates really appreciated the layout of the Bella centre and how this helped create many opportunities for networking and socialising. The city was also a very attractive proposition"
Judith Chapman, International Society of Blood Transfusion, 2017
2nd Edition, Transport of High Risk Neonates
"Wonderful Copenhagen has been extremely helpful in providing support and suggestions during the preparations for our congress on neonatal transportation. Their level of service and kind and pro-active attitude has meant the world to us in our planning and has had a significant impact on the success of our congress"
Morten Breindahl, Local Host, 2016