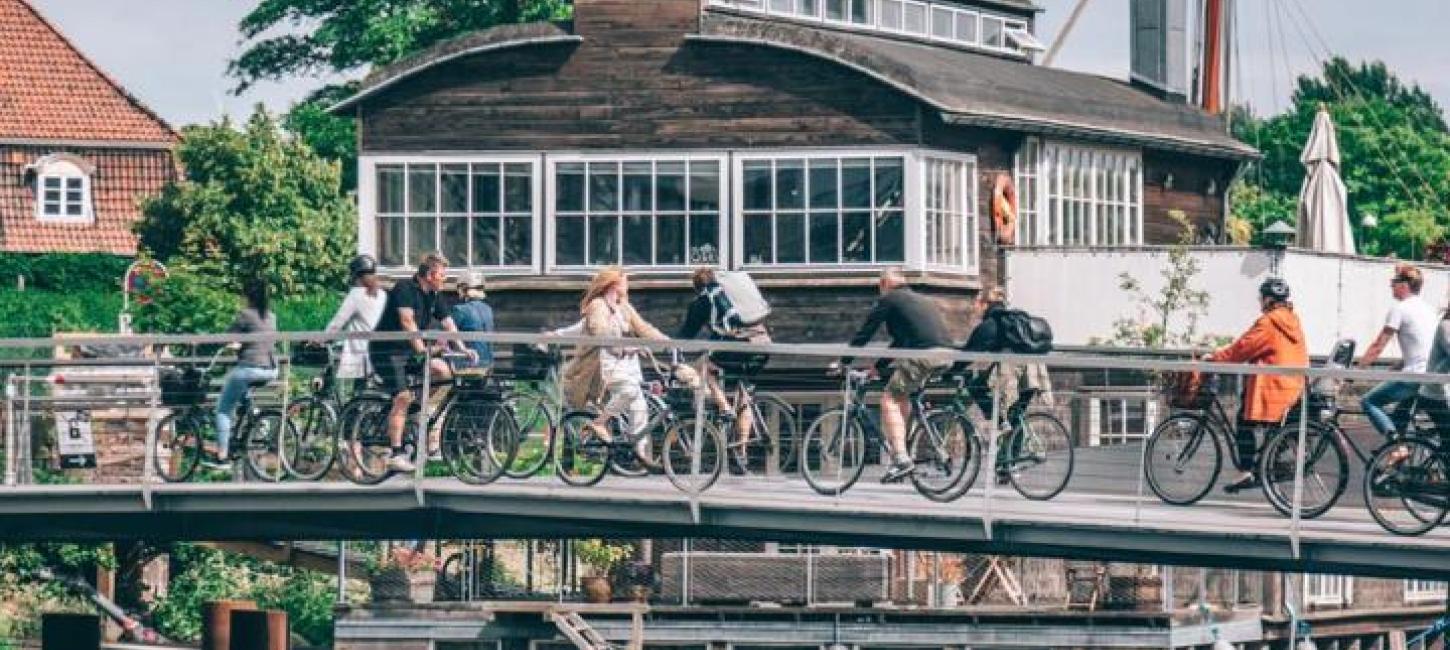 Copenhagen's new strategy for sustainable tourism receives international recognition
Photo:
Copenhagen Mediacenter
With its newly launched strategy for sustainable tourism, Tourism for Good, Copenhagen's official DMO, Wonderful Copenhagen, wants to make tourism a driver of positive change. Addressing sustainability from a triple bottom-line approach, where environmental, social and economic aspects of sustainability are considered, the strategy contributes to United Nation's 17 Sustainable Development Goals.
Copenhagen's new strategy for sustainable tourism has already been acknowledged internationally by several organisations including UN's tourism organisation, UNTWO.
"I commend Wonderful Copenhagen for its new strategy for Sustainable Tourism Development 2030, which has strong links to the 2030 Agenda for Sustainable Development. This strategy is designed to foster sustainability at local level, where both visitors and hosts can enjoy exploring, living and learning from each other. This is also one of the core objectives of UNWTO's INSTO network. Through its strategic commitment to a holistic approach for destination sustainability, Copenhagen will contribute to realizing the potential of the Danish tourism sector as an agent of change," says the Secretary-General of UNTWO, Zurab Pololikashvili.
The strategy was also well received at the recent ICCA awards where it received the Innovation Award and helped Copenhagen to improve its rank to a second place on the Global Destination Sustainability Index. ICCA President James Rees praise the strategy and is exited for the scope of the long-term results:
"I would like to congratulate Wonderful Copenhagen on winning the 2018 Global Destination Sustainability Index Innovation Award! Their "Tourism for Good" project seizes on a hot topic in the tourism industry, "environmental, social and economic sustainability", and seeks to tackle it from a different perspective. The initiative marks a very positive approach to changing negative feelings surrounding the tourism industry and encouraging local communities to recognise the benefits of a thriving tourism scene," says ICCA President James Rees and continue:
"Looking at tourism as a part of the solution for a sustainable future and not as part of the problem, as Copenhagen does with "Tourism for Good", is also crucial to business events; this could be a very good model for the future of meetings. The scope and ambition of Copenhagen's strategy is very exciting, and I look forward to witnessing the long-term results."
To have a real impact it is important to be leading by example. Therefore, Wonderful Copenhagen's own conduct also play a central role in the strategy. Among other things the DMO will be setting annual environmental targets, measure and reduce food waste and consider sustainability in all phases of Wonderful Copenhagen's own events.
"World Tourism Cities Federation supports Wonderful Copenhagen's Sustainable Tourism Goals to be reached by 2030. We hope other cities can follow World Tourism Cities Federation and Copenhagen's footsteps not only by supporting sustainability, but also leading by example and adapting sustainable practices in their own organizations. Broadening tourism, practicing good choices, making partnerships for good and like said above leading by example is solid framework to achieve this. Hope we can look back at this in 2030 and learn the positive contributions it has brought to the Greater Copenhagen area and its local residents as well as tourists visiting city," says Mr. Yan Han, Deputy Secretary General, World Tourism Cities Federation. 
As the Director of the International Sustainable Tourism Initiative Megan Epler Wood has worked in depth with sustainability in tourism and the effects of overtourism and she's encouraged by the work done in Copenhagen and describes the strategy as "ahead of its time."
"Wonderful Copenhagen is moving quickly into a leadership role in the field of destination sustainability.  The city has a grand plan that seeks to boldly expand tourism without harming their city's culture or environment. Their effort will be facilitated through continuous consultation with locals and measurements of impacts via third party organizations. They seek to leapfrog over the problems of overtourism by emphasizing that a destination can and must be designed for visitors and locals alike.  This globalist vision of tourism development in one of Europe's great cities is ahead of its time," says Megan Epler Wood and continue:  
"Their plan will be guided by a wide range of experts, using urban planning to construct shared experiential capital for hosts and guests that should grow in mutual value.  The city's ample capacity to offer sustainable food, energy, transportation, and environmental management bodes well for this effort. Without such bold visions, overcrowding of once beautiful city centers will become the norm. It is likely Copenhagen will achieve their goal to be a leader in sustainable tourism development by creatively co-evolving sustainable tourism with innovative and sustainable urban development."
Tourism for good strategy
About Wonderful Copenhagen
Wonderful Copenhagen © 2023