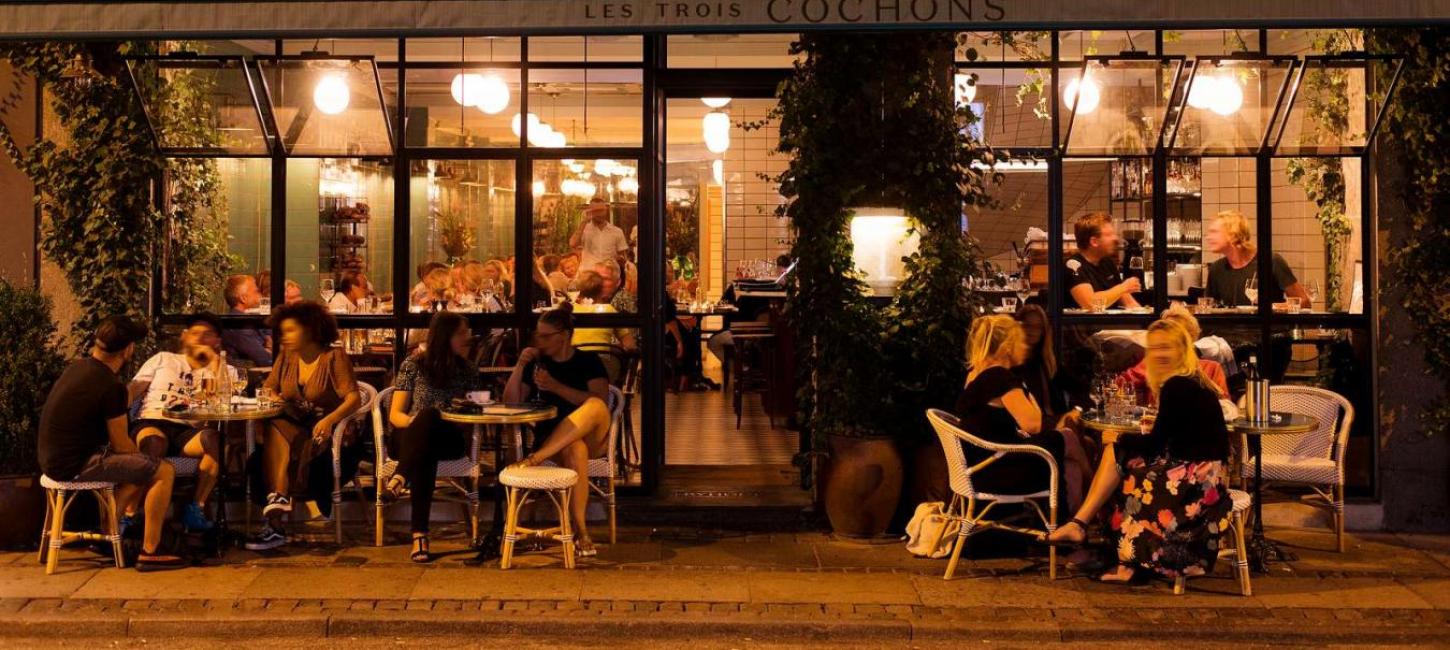 Winter in Copenhagen: 6 eventful reasons to visit the city
19.12.2019
If you think winter in Copenhagen is nothing but bleak and dull, think again. In fact, the Danish capital is brimming with exciting events in the first months of the year and there's something for everyone.
Fashionable January
The Danish capital kicks off the new year in the most fashionable way with Copenhagen Fashion Week. During this week, popular Danish designers such as GANNI, Stine Goya and By Malene Birger are launching their latest collections. Even if you're not planning on attending any fashion shows, you can still expect to see lots of impeccably dressed fashionistas using the streets of Copenhagen as their own personal runway.
Copenhagen Fashion Week: 28 – 31 January
Museum of Copenhagen open for business again
Winter is the ideal time to go visit a museum and with its impressive selection of museums, Copenhagen is a must-visit for anyone in need of a cultural fix. On 7 February, the Museum of Copenhagen is set to reopen following two years of closure. The museum has been relocated to a 19th century edifice just a stone's throw away from the City Hall. Once open, the museum will have permanent chronological and geographical collections as well as galleries with changing exhibitions. Visitors can also look forward to exploring how Copenhagen has expanded and evolved over time thanks to an interactive digital model of the city.
Museum of Copenhagen: 7 February
Some light in those dark days
Copenhagen in February is the perfect backdrop for the annual Copenhagen Light Festival. Over the course of nearly three weeks, different parts of the city are lit up by beautiful light installations, giving locals and visitors alike the chance to explore the city in a new way. Old buildings, architectural squares and the city's canals are among the places that will be covered in light.
Copenhagen Light Festival: 1 – 23 February
A food scene reaching for the stars
On 17 February, it's time for the Michelin Guide to reveal what restaurants have earned one of more the prestigious stars. Copenhagen has long been Scandinavia's gastronomic powerhouse and currently boasts 22 stars across 17 restaurants. With the opening of some highly acclaimed restaurants in 2019 including Alchemist, it's safe to say that the city will continue to be a must-visit for food enthusiasts. And it won't be hard to find a restaurant as there is something for every taste and budget.
Beat the cold with winter jazz
What better way to beat the winter blues than to listen to some jazzy tunes in a cosy music venue? Winter Jazz is a nationwide celebration of jazz with around 600 concerts at venues all over Denmark. In Copenhagen, you can enjoy lots of jazz concerts with both national and international musicians. There are plenty of concerts to choose from regardless of whether you want the full-blown orchestra at Copenhagen's biggest venues, or an intimate concert at a cosy wine bar. 
Copenhagen Winter Jazz: 6 – 29 February
Time to dine
For many Copenhageners, week 7 is synonymous with the winter school holidays, but to many, it's also known as Dining Week. Dining Week is a restaurant festival, which first saw the light in 2011. The idea is simple: encourage Copenhageners to go out for dinner by offering a 3-course menu for a fixed and affordable price. In turn, the restaurants end up fully booked at what is otherwise the absolute slowest time of year for the restaurant industry. Needless to say that Dining Week gives guests a unique opportunity to explore Copenhagen's food scene and gain some great food experiences at affordable prices.
Dining Week: Week 7
For more inspiration on what to do in Copenhagen in winter, read Editor's choice: Our 5 picks for January in Copenhagen.
About Wonderful Copenhagen
Wonderful Copenhagen © 2023