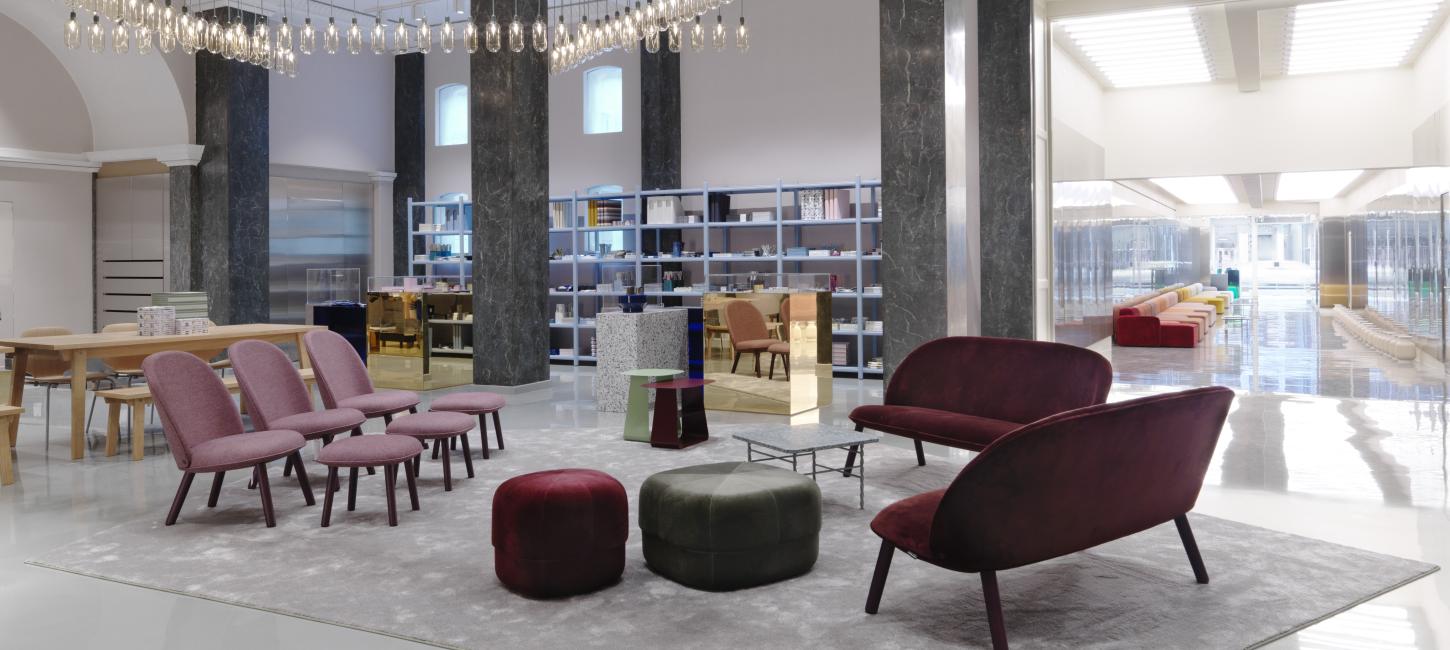 Meet the new generation of bold Danish designers
21.3.2022
Photo:
Jeppe sørensen, Normann Copenhagen
Although the classics from the 50s and 60s have inspired Danish and foreign design for decades, a new generation of pioneering and accomplished Danish designers is on the rise. Often referred to as the New Nordic Cool that, as well as conscious, is what they are.  
The younger generations of Danish design brands have created their own and well-deserved design hype, both domestically and abroad. They don't break with the old Danish classics in a radically different expression. They build on the tradition to balance form, function, and good craftsmanship, but have added a sustainable element to it and have made the style their own. Here's a selection of 10 leading Danish design brands worth keeping an eye out for in 2022 and beyond: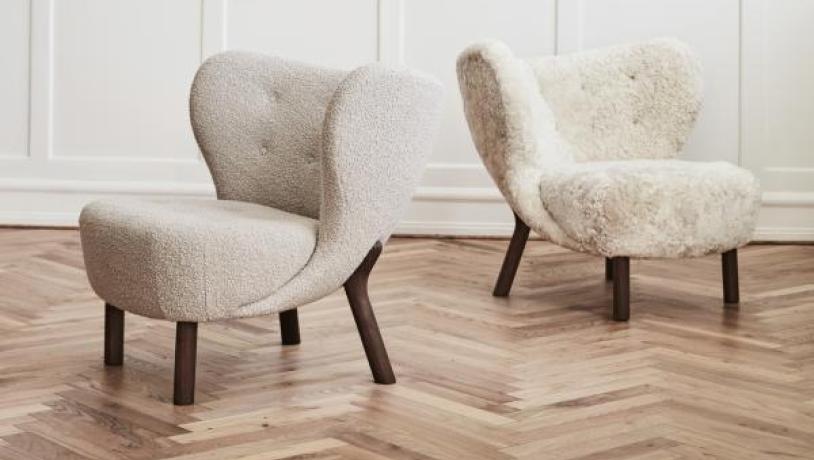 Photo:&Tradition
Danish Design 2.0 
One of the first design brands within the new Danish Design era was HAY founded by Mette & Rolf Hay in 2002. Based on a belief that good design is everyone's right, HAY works with some of the best designers from their own generation to create products that are available to a wide audience, but they have also recreated e.g., Børge Mogensen's classic J41 and J42 chairs. The HAY universe can best be explored at the HAY House on Copenhagen's pedestrian street Strøget. Situated on the 2nd and 3rd floor on Amagertorv, the flagship store offers furniture, lighting, rugs, and design objects down to the smallest everyday items such as notebooks and toothbrushes - all designed by HAY. Their products offer a fresh take on the quotidian objects that are part of our everyday life and are sold worldwide.  
Another New Nordic Cool brand out of Denmark is Normann Copenhagen founded in 1999 by Jan Andersen and Poul Madsen. It offers a wide and ever-increasing collection of simplistic and functional furniture, lighting, textiles, and home accessories and over the years, the brand has collected more than 80 design awards at home and abroad. In collaboration with one of the city's most popular attractions, Tivoli Gardens, for instance, Normann Copenhagen have created a Tivoli Collection; a transformation of the park's many styles, colours, patterns, and icons into familiar everyday products. In 2021, the company also launched a new flagship store and headquarter in Niels Hemmingsens Gade. Spreading over seven floors, three of them are dedicated to The Normann Galleries, a mixture of a flagship store and showroom open to the public.   
Established in 2010, &Tradition is a Danish design company that blends tradition with innovation. Their portfolio of furniture and lighting spans Danish designs from the 1930s to the present day and includes interior objects by internationally acclaimed designers, including Arne Jacobsen and Verner Panton, as well as younger local brands like Norm Architects and Space Copenhagen. If visiting, allow yourself to grab a breakfast or a lunch at the &tradition's café, Little Petra, located next to the showroom in a pretty inner courtyard in Kronprinsessegade.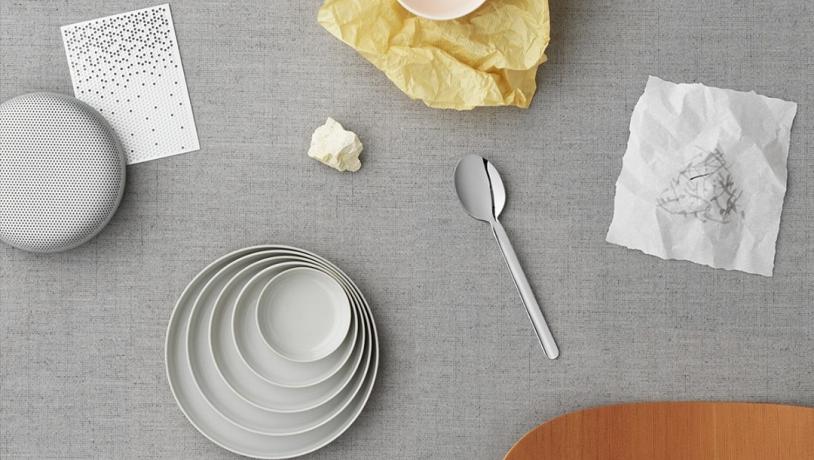 Photo:Danish Architecture Center
New design pioneers 
Amongst the most influential designers of the new Danish Design movement is also industrial designer Cecilie Manz (b. 1972), who already has received numerous prestigious awards, grants, and honours for her strong contribution to design. Manz's work and design include furniture, tableware, jewellery, lighting, and sculptures and can be seen in stores in Copenhagen such as Muuto, Duravit, Georg Jensen Damask, Fritz Hansen, Fredericia Furniture, TAKT, and Bang & Olufsen.  
Another resourceful Dane to look out for is Kasper Salto who has worked together with established Danish brands like Fritz Hansen and Montana. In 2004, Salto founded his own design company Salto & Sigsgaard together with Danish architect Thomas Sigsgaard, working mainly in the field of product design, lighting, and interior. 
Space Copenhagen is a Danish design duo established in 2005 by Signe Bindslev Henriksen and Peter Bundgaard Rützou. The couple has been particularly recognized worldwide for their poetic modernistic design and are behind several of the most popular designs at design companies like &tradition and Mater. 
GamFratesi is yet another design duo worth watching out for, albeit a Danish/Italian one of a kind. Founded in 2006 by Danish architect Stine Gam and Italian architect Enrico Fratesi, the studio is based in Copenhagen and the duo's popular designs sold at many of the independent design stores scattered across the city. Most recently, GamFratesi has created the Royal Creatures collection for the world-famous Danish porcelain maker Royal Copenhagen.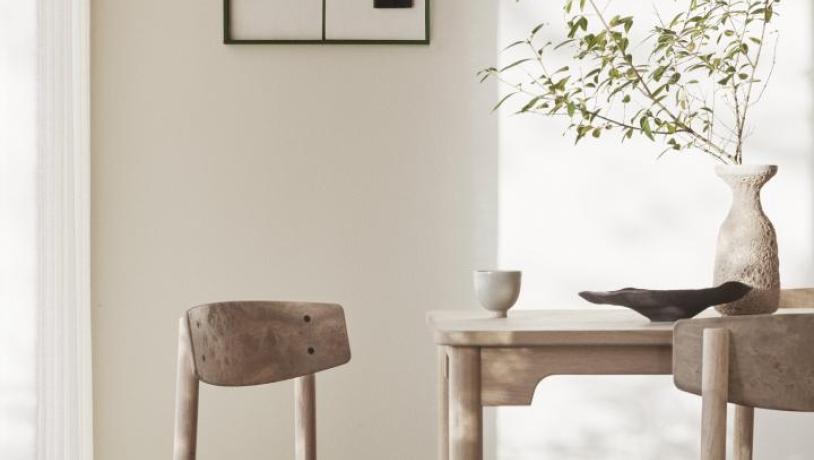 Photo:Mater
Sustainable by design 
A budding number of Danish designers are driven strongly by sustainability and making their mark locally and internationally. Standing on the shoulders of the Danish design legacy, these design companies have added sustainability and the vision of circular furniture production to their business model, and with great success. As with design itself, sustainable and circular solutions have become an integral part of Danish lifestyle, and amongst the innovative designers embracing this new reality are:  
TAKT is an award-winning newcomer on the Danish Design scene founded in 2019. It collaborates with many of the country's next-gen design pioneers to create new contemporary classics out of Denmark, but with a global outlook. Made of FSC certified wood from sustainable forests, TAKT's mantra is to rethink the way to design, build, and sell furniture. Their products can be separated out into key materials for recycling and worn parts can be replaced, and the furniture is delivered flat packed to minimise transport. The company is B Corp certified and all furniture is certified with the EU-Ecolabel.  
Mater, founded in Copenhagen in 2006, has the ambition to be a pioneering global brand with sustainability embedded in its core. From the very beginning, the idea was to inspire a global design audience and to engage people in sustainable thinking. Mater combines new technology with Danish design legacy and has developed new innovative technology that can be used for press moulding all kinds of furniture. The special technique allows the company to upcycle industrial waste more effectively, whilst at the same time reducing carbon emissions.  Examples of industrial waste used are coffee bean waste, plastic from the ocean, and insulin pens. The material is then used to relaunch e.g., design classics by mid-century Danish designers such as Nanna Ditzel and Børge Mogensen.  
And finally, Wehlers is a popular Danish sustainable furniture brand founded in Copenhagen in 2017 with a mission to create a planet with no waste. They design furniture solely made with recycled and sustainably sourced materials and work with the term circular economy, insisting on their furniture being repaired, reused, and recycled during and after the 'end of life cycle'.   As an example, and in collaboration with C.F. Møller Design, Wehlers has created R.U.M. – a new design chair made of trash. R.U.M. is short for 'ReUsedMaterials' and is a sustainable stacking chair with a plastic seat and back made of recycled post-use plastic waste from the maritime industry, such as fishing nets, trawls, ropes, and boxes. It is rooted in circular principles, with its seat, back and pipe shoe all fashioned from granulated recycled material mounted on a steel frame. The R.U.M. chair is proof that by designing on circular design principles it is possible to lower emissions and reduce the use of virgin materials significantly – all without compromising on aesthetics, price, or quality – and to help change the furniture industry for good. 
About Wonderful Copenhagen
Wonderful Copenhagen © 2023