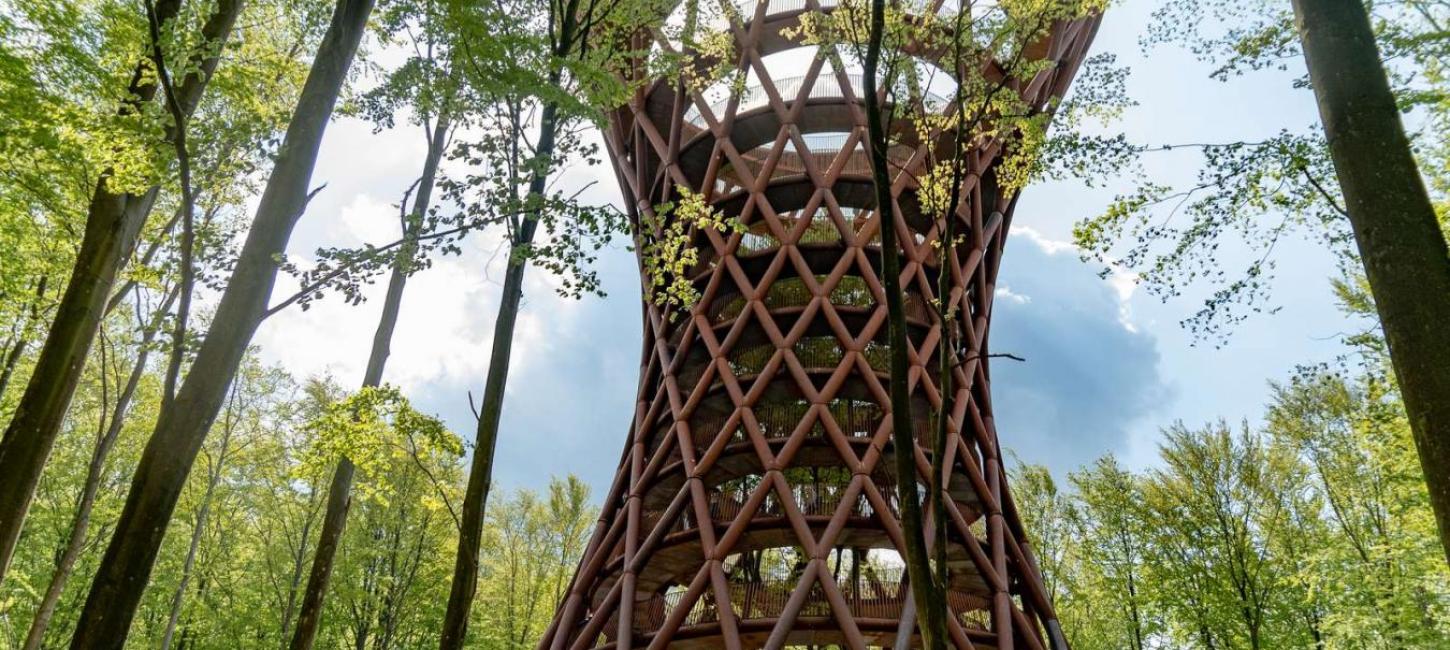 Camp Adventure – The Treetop Experience is opening this spring
3.7.2019
Camp Adventure is finally opening its doors to visitors who will be taken to new heights when the 900-metre-long boardwalk welcomes guests from the 31st of March. Camp Adventure's 45-metre-high tower will offer a unique nature experience, not found anywhere else in Scandinavia.
Camp Adventure's Tower, opening on the 31st of March, offers a unique nature experience, not found anywhere else in Scandinavia. The way to the spectacular 45-metre-high spiraling observation tower is an experience in itself, with interactive, integrated elements with the purpose of increasing the visitors' knowledge of the forest. From the forest floor to the wooden crowns, the trees can be studied and experienced close and at eye level. Furthermore, the walkway will include diverse design features – including looping pathways, bleacher seating and bridges, resulting in a striking experience. From the top of the tower there is an unobstructed 25 km view over the rugged South Sealand manor landscape. The tower's top platform is 135 meters above sea level and the highest available point in the whole of Sealand. 
The vision behind the boardwalk project is to make the forest accessible to all without disrupting the environment. To achieve this, the Danish design firm EFFEKT made the structure seem like one with its surroundings, through the usage of wood from the local trees and Corten steel, which will provide the structural support while blending in subtly with the surrounding natural colors.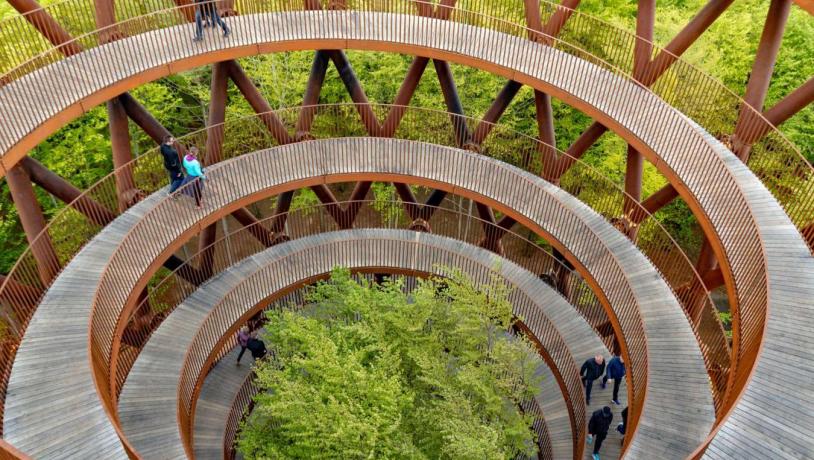 Photo:SydkystDanmark
The Camp Adventure Climbing Park is the largest in Denmark spreading over an area of 7,5 hectares. The 10 climbing courses are all different and vary in height where you move from tree to tree via different obstacles or zip lines, two of them being the longest zip lines in Denmark.
Camp Adventure is located one hour from Møn's Klint (natural cliff formation). 128 meters above sea level, Møn's Klint offers visitors a perfect view of the Baltic Sea and the turquoise-coloured water. Due to the chalky cliffs, the water looks almost tropical, while the leaves in the surrounding woods appear almost fluorescent. Møn's Klint is also a unique experience by night: It is a Unesco World Heritage site and a certified 'Dark Sky' experience due to the extremely low amount of light pollution in the area. Thus, you will have a clear view of the millions of stars in the night sky.