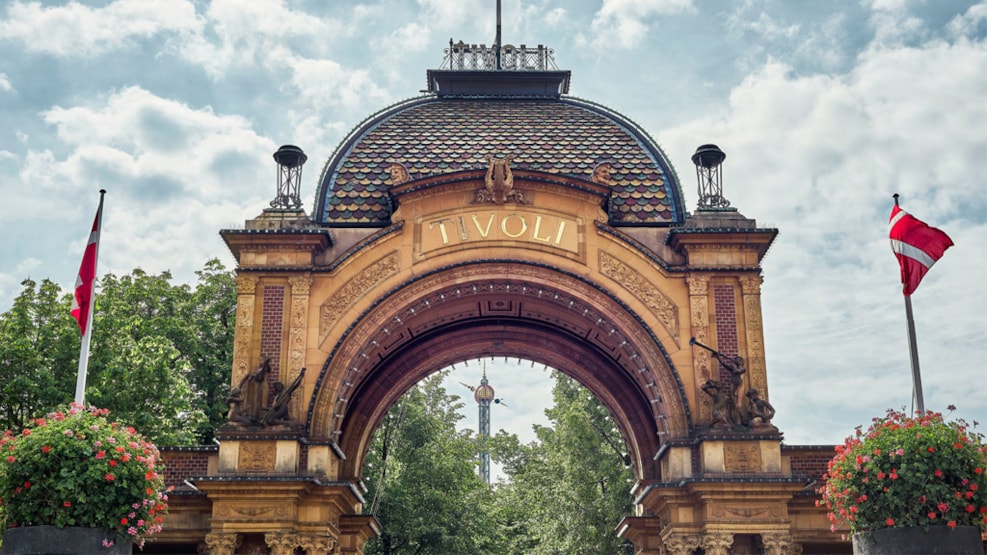 Tivoli
Tivoli Gardens theme park in Copenhagen is a must for all visitors, young and old. Tivoli is located just a few minute's walk from City Hall and Copenhagen Central Station.
Founded in 1843, Tivoli still holds that old-world charm with lush gardens and exotic architecture. But Tivoli also has excellent rides, fast and tall or poetic and imaginative, among them a world-famous wooden roller coaster from 1914.
Throughout the year, Tivoli's many restaurants, cafes and bars are ready to tickle your taste buds and please your palate, not least in Tivoli Food Hall. And no matter what time of year you visit, Tivoli is always a great place to meet the Danes.
Accessibility at Tivoli Gardens:
Wheelchair users can use all entrances to Tivoli. Wheelchairs can be borrowed free of charge – read more about how to book a free wheelchair here. Guests who use electric wheelchairs can recharge the batteries during a visit to Tivoli Gardens. Just ask the Tivoli staff if you need assistance and directions for the charging points.
You can also find public accessible parking spaces around Tivoli by the Main Entrance and the Glyptoteket entrance (Tietgensgade). The distance from the parking spaces to the entrance is about 30 meters.
Tivoli attempts to set up ramps where there is no direct access to restaurants and halls. There are many wheelchair-accessible restrooms in Tivoli: by Pantomimeteatret (the Pantomime Theatre), in the Family Amenity Centre (near the playground) and by the Glyptotek entrance. In addition to these, you can find more restrooms in several restaurants, in Glassalen (the Glass Hall Theatre) and Koncertsalen (the Concert Hall).
About Wonderful Copenhagen
Wonderful Copenhagen © 2023