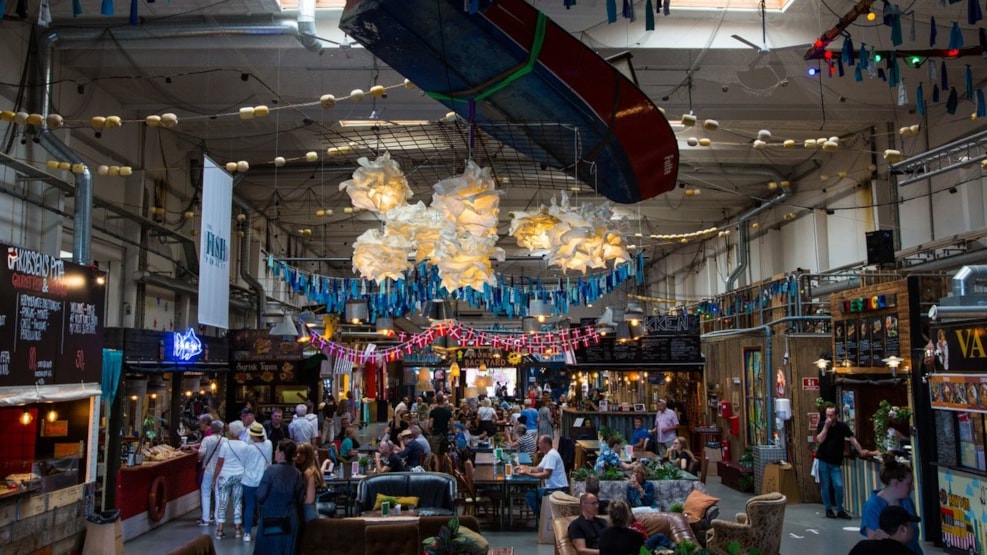 Street Food Market in Elsinore - Værftets Madmarked
Street food in rustic, maritime surroundings - The shipyard's street food market is an informal gathering place, where people of all ages can gather, enjoy and explore the amazing foods found all across the world.
The halls of the former Elsinore Shipyard create the frame for Elsinore Street food market, with high ceilings lined with shipping materials and old boats. Neighbouring the Street Food market you find the Culture Yard, the Maritime Museum of Denmark and the UNESCO world heritage Kronborg Castle - making this the ideal stopping point on an adventure through Elsinore.
Food from all over the world
Gather around the long tables with friends, family or dates and enjoy food from all over the world – sold at the food stalls.
About Wonderful Copenhagen
Wonderful Copenhagen © 2023