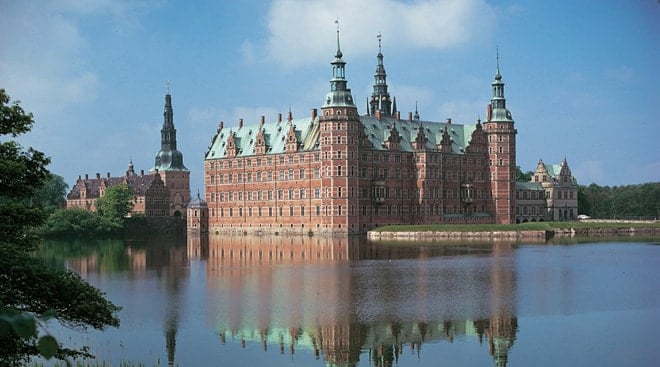 The Museum of National History
Frederiksborg Castle is situated in Hillerød, north of Copenhagen. This impressive and unrivalled Renaissance castle was built in the first decades of the 17th century by the Danish King Christian IV.
Frederiksborg Castle has housed The Museum of National History since 1878, when it was established by brewer J.C. Jacobsen, the founder of Carlsberg. The beautiful decorated rooms with portraits, history paintings, furniture, and decorative art invite visitors on a journey through Danish history and culture from the late Middle Ages to the present. The historical interiors and the splendorous rooms give a sensuous impression of changing styles and epochs.
Danish History for Children:
In weekends and Danish school holidays from Easter to mid-October children and their family can visit the children's department in the old wine cellar. In here, children can dress up in Renaissance gowns and write with feather and ink.
Accessibility at the Museum of National History:
The Museum of National History offers special access and facilities to accommodate wheelchair users. A wheelchair accessible entrance is located in the corner to the right of the main entrance – please press the button to call for assistance. There is an elevator connecting all floors of the museum and the elevator is located in the east wing of the museum. The wheelchair accessible restroom is located in the basement using the elevator in the east wing. The museum has two wheelchairs, which can be borrowed from the ticket box. There are two parking spaces reserved for cars with a handicap permit. The parking spaces are located in the outer courtyard to the right of the gate tower.
Please note that all outdoor areas are paved with cobblestones. 
About Wonderful Copenhagen
Wonderful Copenhagen © 2023