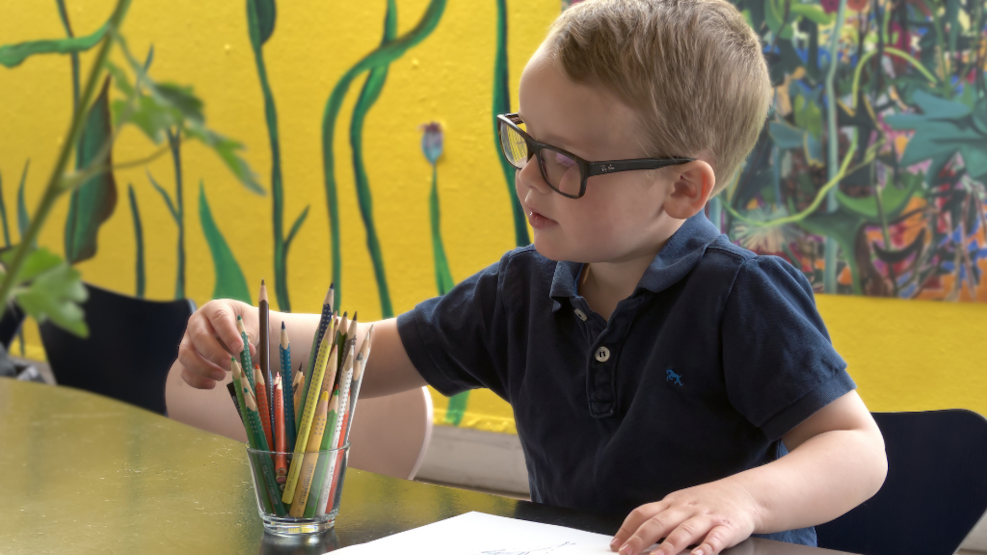 Louisiana Children's Wing
Children are always welcome at Louisiana. The art museum even has its own three-floor Children's Wing, an entire universe dedicated to children. Draw, paint, model and walk in the footsteps of artists and architects. Here they can learn but above all have fun!
In the Children's Wing, open workshops and talented adults help you get started and inspire everyone to join in. The activities are always based on current museum exhibitions or collections.
Room for creativity
Louisiana Museum of Modern Art's Children's Wing is, like the rest of the museum, an architectural gem. Here, there are three bright and airy floors with elbow room for creatively. In the workshops, expert art intermediaries are ready to facilitate learning at eye-level with children. The workshops are open Tuesday through Sunday 11:00-17:30.
Play, explore and learn
The Children's Wing always engages with activities that are based on current exhibitions or Louisiana's permanent collection. Children enjoy the opportunity to explore artistic and architectural expressions and ways of working with art.
This can include shaping abstract animals from clay, just like Max Ernst. Or letting paint drip on the paper to try out Sam Francis' artistic methods. Or making small furniture with a glue gun and cardboard to create your own small universe, just like Pipilotti Rist. The tasks are imaginative, playful and stimulating.
With a hands-on and inspiring approach, children learn to deal with art in a straightforward and relaxed way that can benefit them for the rest of their lives.
See all current workshops in the Children's Wing here
What are you doing on Sunday?
Children aged 4-16 can attend the Sunday workshops in Louisiana. Here, you see the current exhibition and talk about it before heading to the workshop to try out the artist's ideas, materials and techniques.
This takes place every Sunday 11:30-13:00, starting in the Children's Wing. 
4 to 5-year-old children must be accompanied by an adult
Price DKK 20 incl. materials
Registration on the same day in the Children's Wing
Participants max. 16 children
Always fun activities during the school holidays
During winter and Easter holidays or autumn school breaks, visiting the Children's Wing is always a great choice with even more fun activities to engage with.
About Wonderful Copenhagen
Wonderful Copenhagen © 2023