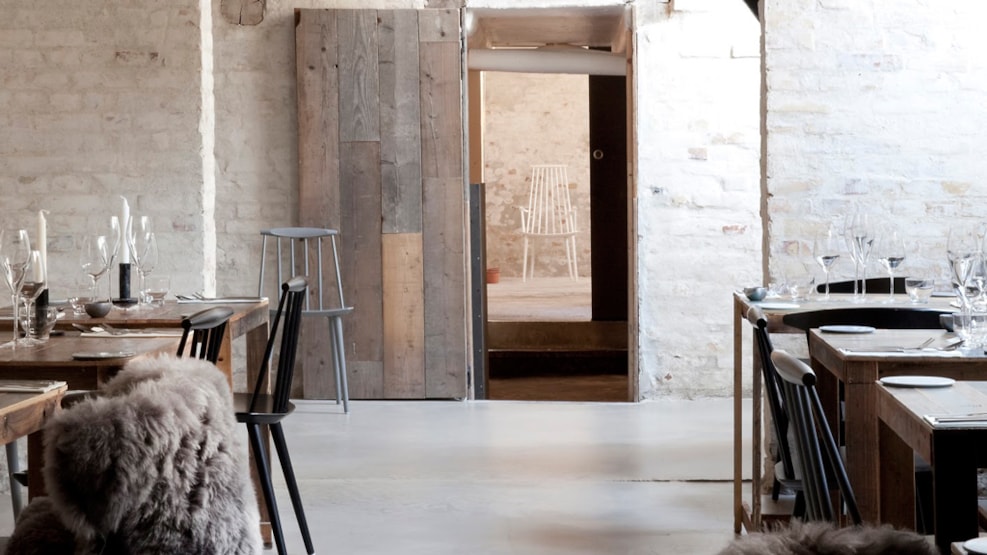 Höst
Høst is the Danish word for harvest. As the name reveals, great Nordic ingredients and seasonal greens sets the agenda at Høst—served with a sense of both the rustic and the elegant, and always with big flavors. Høst is located in a classic Copenhagen building on the corner of Nørre Farimagsgade and Ahlefeldtsgade, and here the exposed brick walls and Danish midcentury furniture design reflect the kitchens' ability to mix the minimalist and the idyllic.
Høst has won several International design awards, among them Worlds' Best Designed Restaurant at Restaurant & Bar Design Awards and World's Most Beautiful Restaurant in American travel magazine Travel + Leisure.
Accessibility at Höst:
Unfortunately, Höst is not very accessible by wheelchair users, as the entrance is quite narrow with stairs and there are several stairs in the restaurant. Furthermore, Höst does not have a wheelchair accessible restroom. If you are interested in a wheelchair accessible restaurant, please check out our guide for accessible restaurants & bars here.
About Wonderful Copenhagen
Wonderful Copenhagen © 2023