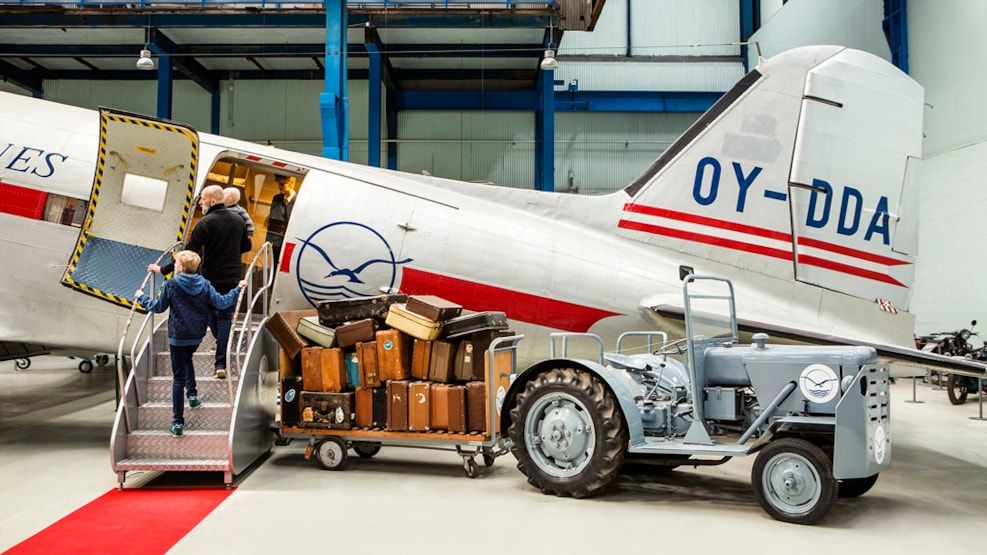 The Danish Museum of Science and Technology
Does your kid dream of becoming a fighter pilot or perhaps of sitting behind the wheels of one of the very first cars? The Danish Museum of Science & Technology is the perfect playground for curious children as well as adults. Here, you can use all your senses while testing old and modern technology.
What did the very first cars look like? How about the history of the telephone - from the first of its kind to the smartphones we all know today? And what does a space capsule look like? Come and learn more about the fantastic and breakthrough technical inventions and the people behind them.
Great technical enthusiasm
The museum has an impressive collection of steam engines, electrical inventions, bicycles, cars and aeroplanes. There is also a pewter workshop from the 1920s and fire and life-saving station from around 1960. The Danish Museum of Science and Technology invites you on a journey where bridges will be built between you and Denmark's technological history.
A museum for the whole family
The Danish Museum of Science and Technology is for the whole family. From the first exciting fascination of machines to the critical contemporary views of everyday technology to the nerdy insight into mechanics and function. At the museum, the objects form the basis of the stories and we will look at the first technical inventions, today's technology and what the future may bring.
The eternal motion of the world of technique
The Danish Museum of Science & Technology is more than 100 years old and some of the museum objects are even older – from extremely heavy and big computers the size of an elephant to small, pocket-sized smartphones. The world of technology is constantly developing, and we can only try and guess how the future robotic vacuum cleaners, virtual reality and cars will look like.
Please find more information on exhibitions, guided tours, open workshops and extra activities in all the school holidays on www.tekniskmuseum.dk
About Wonderful Copenhagen
Wonderful Copenhagen © 2023