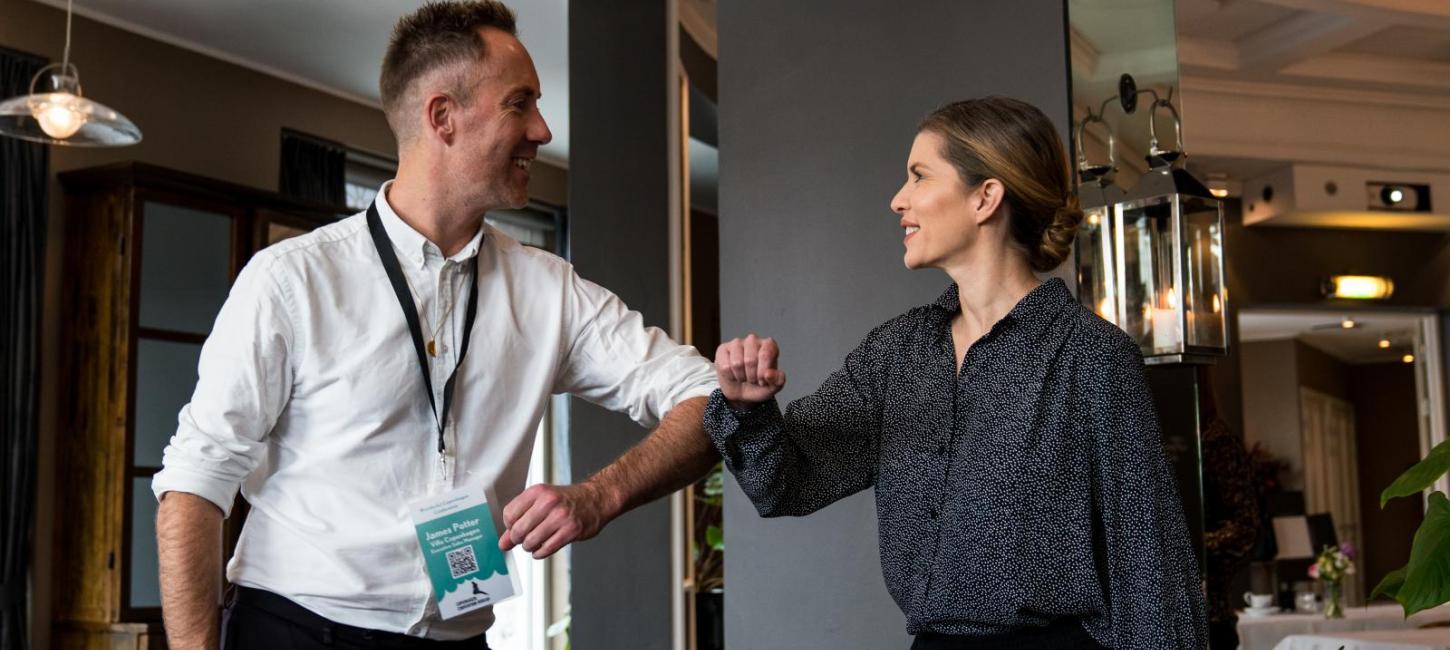 Wonderful Copenhagen's precautions and adaptation of COVID-19 efforts
Wonderful Copenhagen is closely monitoring the COVID-19 outbreak and following the recommendations of the Danish authorities. Below you will find links to relevant sites along with our own measures and temporary adjustments.
Latest update: 25 May 2022.
As of 1 February 2022, Denmark is removing its COVID-19 restrictions. From that day onwards, there will no longer be limitations on e.g., the number of people that can gather at any kind of business event, no mandatory masks, and no COVID-19 passport requirements - but people are still encouraged to remember good habits. 
COVID-19 has been declared a non-critical disease in Denmark based on a combination of low hospitalization numbers and high vaccination numbers.
With the easing, the rules for entry into Denmark also change, but there are still some travel entry rules for foreigners arriving in Denmark in place. If you are not fully vaccinated or immune e.g., you must still present a recent negative test result. 
Check the official site for entry rules into Denmark right here
Further details on testing and isolation requirements are available here
If you have specific questions related to an upcoming congress in Copenhagen, please contact us on cvb@woco.dk.
For questions regarding meetings and incentives e-mail: meetings@woco.dk 
Useful links:
Measures and temporary adjustments introduced by Wonderful Copenhagen:
Wonderful Copenhagen follows the recommendations of the Danish authorities and adjusts its efforts and activities accordingly. 

In relation to Wonderful Copenhagen's participation on international platforms - trade fairs, sales events, conferences, etc. abroad - or in Denmark with foreign participation, each activity is assessed individually based on the authorities' recommendations.

Through websites and other digital channels, Wonderful Copenhagen will inform international visitors and other groups about the Danish authorities' recommendations and restrictions in relation to COVID-19. 

Wonderful Copenhagen continues to monitor the COVID-19 situation closely and is committed to sharing relevant and accurate information on this site.

Wonderful Copenhagen has established an internal task force that gathers and shares knowledge regarding COVID-19 both internally and externally. To ensure the full overview, the organisation is in contact with a wide array of local and international partners.