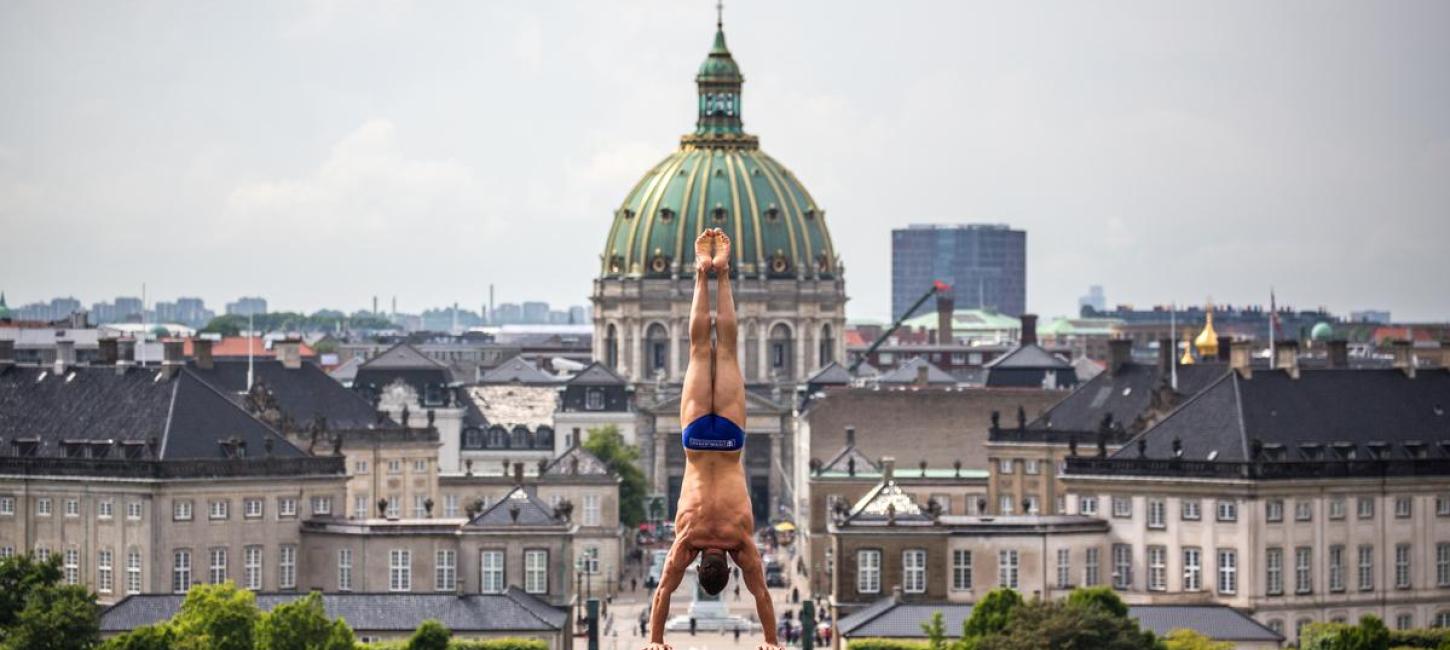 New film to launch historic year of events in Copenhagen
7.12.2020
As the Danish capital prepares itself to host blockbuster events like EURO2020, World Pride and Tour de France - Grand Départ, this new branding film gives viewers an insight into Copenhagen as a world-class event host that offers more than just pretty arenas.
Seductive, wise and visionary. Copenhagen shares her story as a spectacular host for events in the new branding film This is me, where the city, a woman inspired by the spoken word tradition, shares her tale as an old yet inspirational lady: With the legacy of ancient old wisdom, I'm the recipe for shaking your whole system.
Over the years, Copenhagen has proved to be a creative event host punching above her weight by taking events to the streets, the sky, and even to the top of the opera house, from where contestants have dived  into the clean harbour water: I have the purest water running in my veins. To the Danes it remains basic fuel for the brains.
The city is your arena
While other cities boast enormous arenas, Copenhagen brings events to the historic city centre, invites you to swim in the clean harbour and to ski down a waste management plant. This combined with world class organisational skills makes Copenhagen an event host like no other.
2021 will be a big year for the Danish Capital that is set to welcome both the postponed EURO2020, the combined WorldPride and EuroGames and the Canoe Kayak Sprint World Championships. This will be followed by Tour de France - Grand Départ in 2022.
Making events sustainable 
These events all highlight Copenhagen's strengths as an inclusive and visionary city that is a frontrunner within sustainable solutions. Thus, Copenhagen aims to be carbon neutral as the first capital by 2025 through green transformation, renewable energy, upcycling and recycling, green mobility and smart city solutions.
The city's approach to sustainability is reflected in events taking place in Copenhagen. Hosts make it a priority to limit their carbon footprint and make use of the city's state of the art public transportation, environmentally certified hotels and restaurants and amazing cycling facilities, which represent an important part of the city's DNA: My wheels are spinning with eagerness. For real cyclic living is a treat for less.
More information on major events in Copenhagen