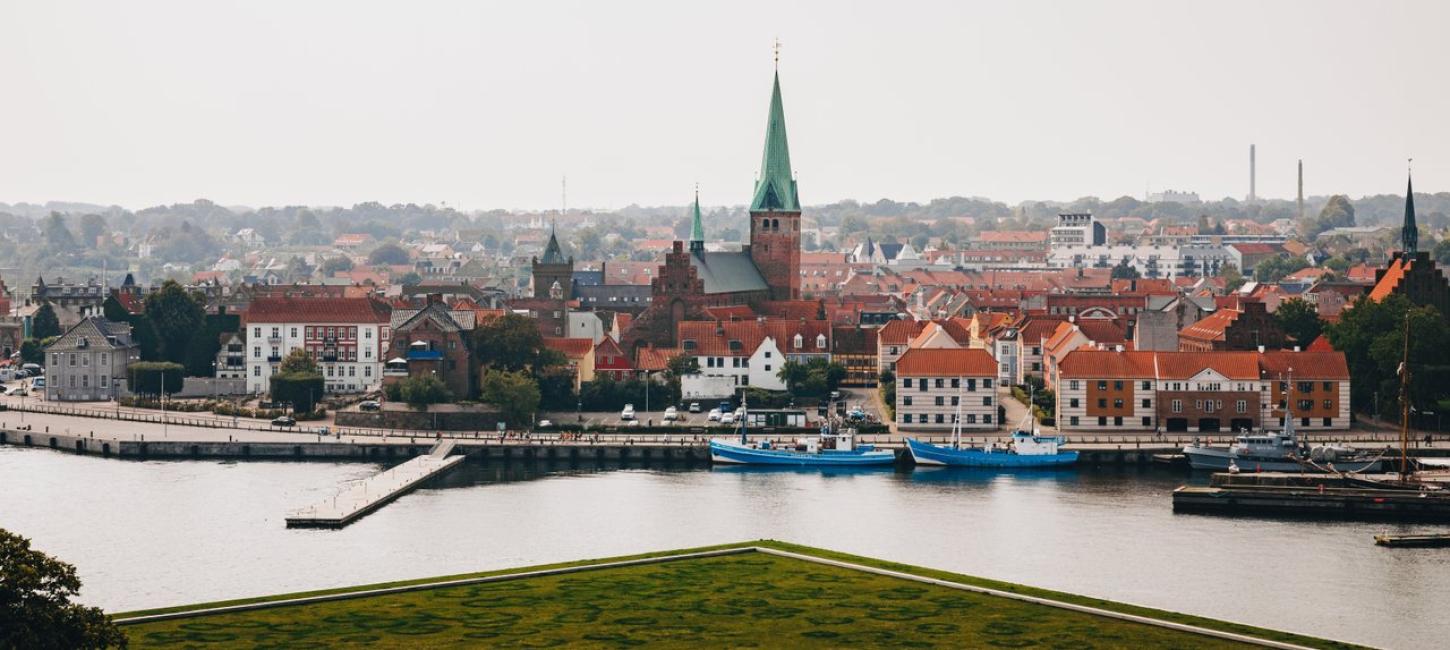 How to get to Elsinore
1 hour - that's all it takes for this cultural and historic city of Elsinore to be at your feet, ready for adventures. From Copenhagen you can take the highway, the scenic coastal rail or an a small sea adventure and arrive right in the city centre.
Train 
There are several ways to reach Elsinore from Copenhagen Airport. An easy and beautiful one is the regional express train, known locally as 'Kystbanen' (coastal rail). The train is departing every 20 minutes and travel time is 1 hour.  
Once arrived, the monumental Helsingør station is located on the seafront and is only a few minutes walk along the old harbor promenade from Kronborg castle.
Car or bus
The E47 highway is connecting Copenhagen Airport and Elsinore - so transfering is both fast and convenient. If traveling outside rushhour, travel time is 45 minutes. Elsinore is easy to reach and to navigate once you have arrived as everything is within walking distance. Take a turn off the higway, and enjoy the more scenic route following the coastline (Strandvejen) but expect traveling time of 1,5 hour. 
Ferry
The journey can be much more than an efficient way of transportation. You can sail between Copenhagen and Elsinore with Sundbusserne from June to August. Enjoy the beauty of Øresund with Denmark on one side and Sweden on the other side. At sea travel time is 1 hour and 10 minutes.
In Elsinore you'll arrive at the old harbor promenade from Kronborg castle and everything is within walking distance.
About Wonderful Copenhagen
Wonderful Copenhagen © 2023