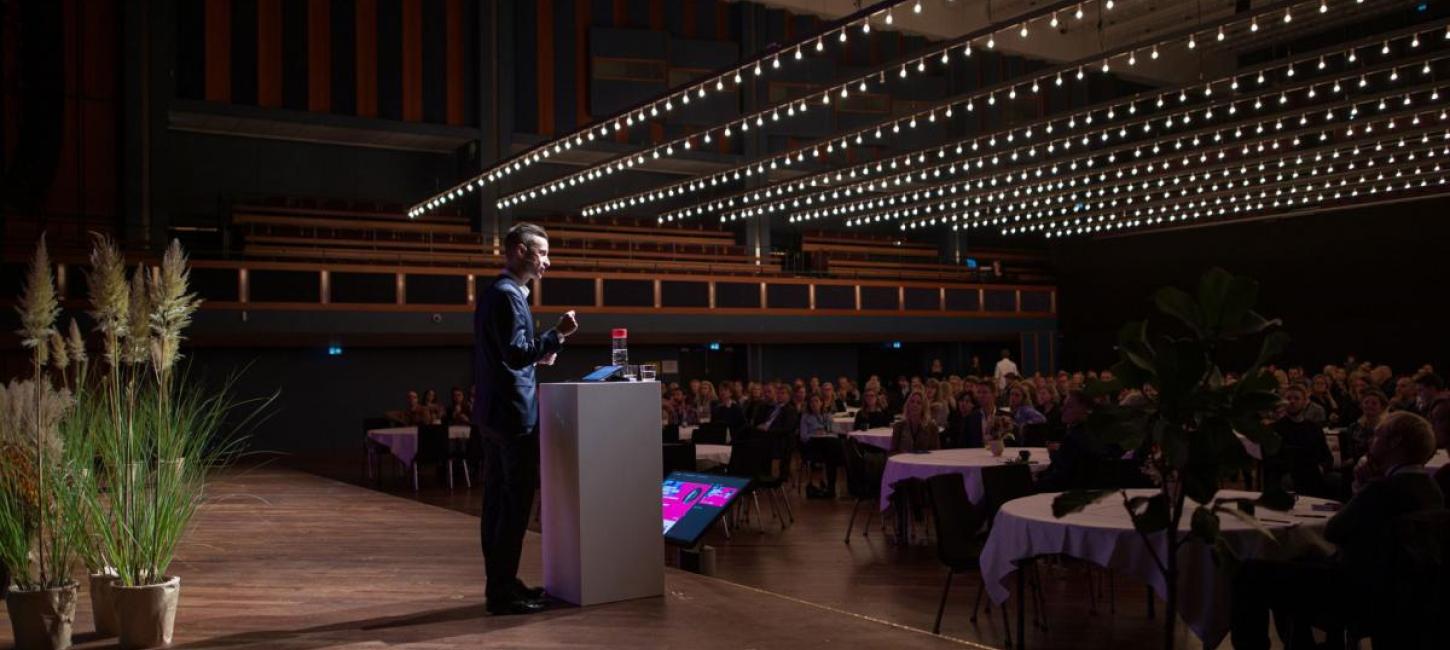 Tomorrow's Urban Travel 2019
Photo:
Astrid Maria Rasmussen
October 9th 2019 Tomorrow's Urban Travel gathered the tourism industry with the intention of committing to a shared sustainable future.
This year's theme 'Commit to a sustainable future', gathered professionals from the entire travel industry as well as innovative start-ups for a day full of inspiration, insights, new connections and discussions on the future of urban travel and the impact and possibilities that it brings.
In line with the C40 Mayors Summit, that took place in Copenhagen in the same week, we all asked ourselves - and each other - what we could do to create a more sustainable future in the travel industry.
It was an exciting line-up of international keynote speakers who touched on topics ranging from future aviation, the impact of travel and smart city solutions to transformational travel, untourism movements and sustainable cooking. During the breaks, there was facilitated networking sessions to encourage further discussions and secure a maximum level of inspiration throughout the entire day.
About Wonderful Copenhagen
Wonderful Copenhagen © 2023