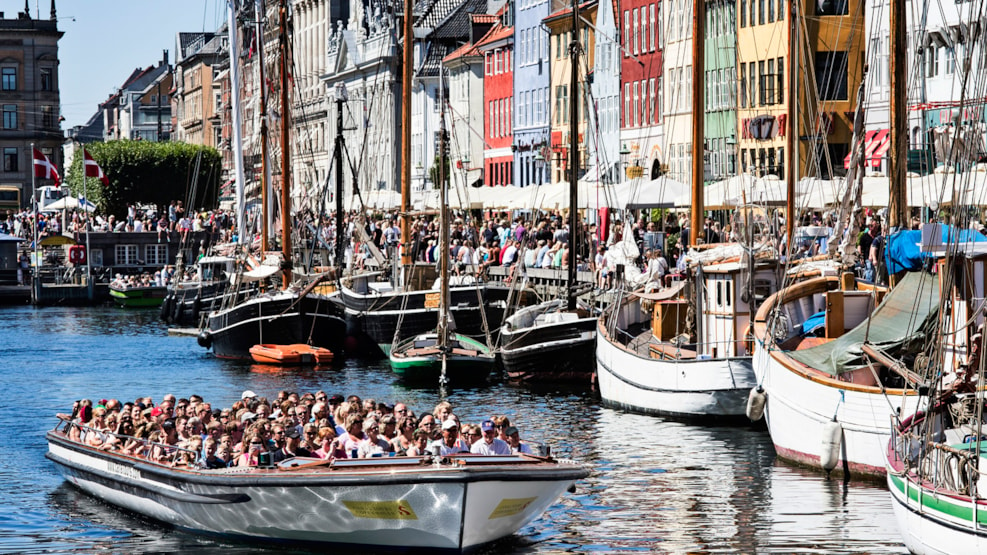 Canal Tours Copenhagen
Explore Copenhagen from the water with the classic guided tour through the beautiful harbour and idyllic canals. The live guide will tell you all about the spectacular historic buildings which stands next to beautiful modern architectures, the castles and churches, houseboats, and all the main sights you pass by, such as the Opera House, the Black Diamond, Our Savior's church and of course The Little Mermaid. You will get a great overview of the city and the different areas you sail through such as the cozy Christianshavn or the narrow bridges of the Inner City canals. The city and life along the canals are ever-changing so no matter which time of year you visit there is always something new to see. During winter, the boats are heated and covered.
Departure from Ved Stranden and Nyhavn. Frequency every 10-30 minutes during summer and 20-40 minutes during winter.
Accessibility at Canal Tours Copenhagen
Because of safety reasons and because of the design of Stromma's buses and boats, unfortunately this attraction is not accessible by wheelchair users. If you are interested in a wheelchair accessible attraction, please check out our guide for accessible attractions here.