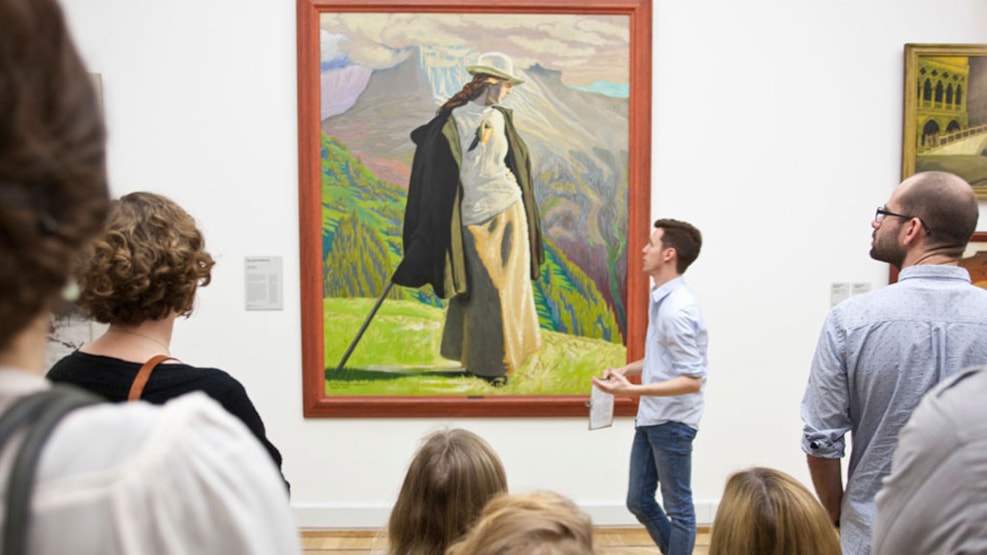 National Gallery of Denmark
SMK (Statens Museum for Kunst) is the National Gallery of Denmark. It is the largest art museum in Denmark and home to the nation's most extensive and important collection of art, covering 700 years of artistic expression.  The museum is situated in central Copenhagen right next to Rosenborg Castle and the Natural History Museum.  Around the museum are three historical parks, the Kings Garden, the Botanical Garden and Østre Anlæg park.
SMK is a treasure trove featuring works by some of the greatest figures from art history, including Mantegna, Cranach, Titan, Matisse, Derain, Picasso, Rubens and Rembrandt. But what makes SMK truly unique is its beautiful collection of Danish Golden Age art and the collection of Danish and Nordic art featuring artists such as Hammershøi, Ring, Købke and Eckersberg. SMK also presents a range of special exhibitions, events and guided tours.
Accessibility at SMK - National Gallery of Denmark:
The entire museum is accessible by wheelchair users and it is possible to borrow a wheelchair at the museum. Wheelchair accessible restrooms are on the lower floor of the museum in both the new and old buildings. Persons who are accompanying wheelchair users have free entrance to the museum. Wheelchair access by a lift is located to the left of the steps at the main entrance.
About Wonderful Copenhagen
Wonderful Copenhagen © 2023