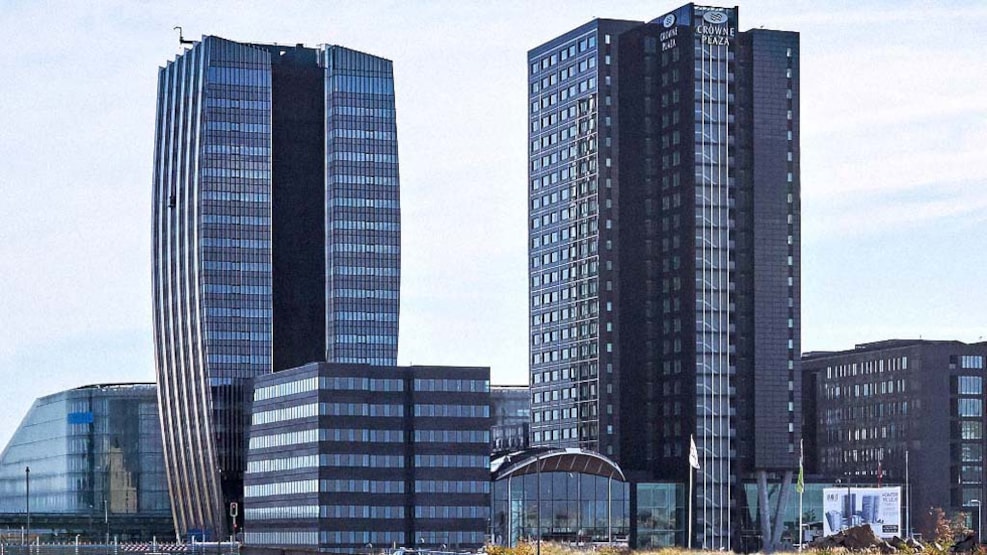 Crowne Plaza Copenhagen Towers
Crowne Plaza Copenhagen Towers is a high-end hotel and one of the world's most sustainable hotels. Located only ten minutes from Copenhagen City Center by Metro, a few minutes walk from Scandinavia's largest shopping centre and close to both Royal Arena, Royal Golf Club and a large unique nature park with wildlife, grazing cattle and natural herbs and berries free for anyone to pick.
The hotel is famous for the green Atrium with large trees, also known as the indoor forest, and this is where the bar and restaurant are located.
Dining in green surroundings
Crowne Plaza Copenhagen Towers offers a range of dining options. Orango Coffee is a unique coffee shop committed to sustainability and tasty bites. At Restaurant BARK, our chefs rely on local ingredients, handpicked for quality and sustainability. In BARK Bar & Lounge, you can enjoy cocktails and snacks or try our own brew, the ice-cold BARK beer, in wonderful green surroundings.
Spacious rooms and great views
In the spacious rooms in the tallest building in Ørestad, guests wake up surrounded by Danish design and a splendid view of the city. 
Cruise Shuttle Service
The hotel offers a shuttle bus between the hotel and the cruise ship terminals.
Accessibility at Crowne Plaza Copenhagen Towers:
The Crowne Plaza Copenhagen Towers offers two accessible rooms specially designed for guests with special needs. Door openings are wide, and there is more space to move around in the room and the bathroom. Furthermore, there is a roll-in shower. Both rooms have emergency pull strings. Restaurants and bars are easily accessible.