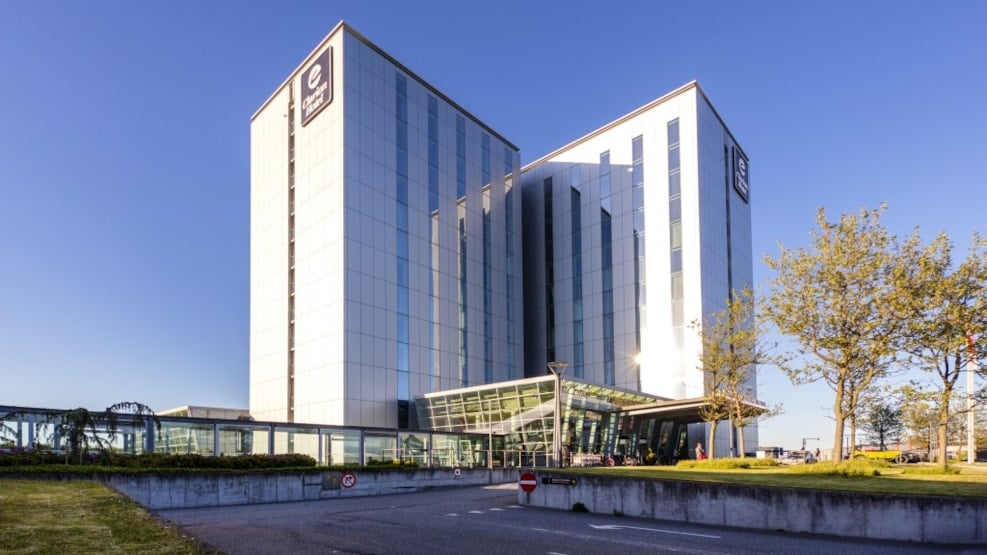 Clarion Hotel Copenhagen Airport
Welcome to Clarion Copenhagen Airport - a first-class hotel with an international ambiance filled with art, music and food
Clarion Copenhagen Airport enjoys a premium location just two minutes' walk from Copenhagen Airport via a covered walkway and offers a 12 minute travel time only to Central Copenhagen by train or Metro.
It is an architectural masterpiece, furnished with modern Scandinavian design, and the 383 spacious guest rooms are ideal for tourists looking for at leisure stay in exclusive surroundings in close proximity to downtown Copenhagen and all its attractions.
Accessibility at Clarion Copenhagen Airport:
There are wheelchair accessible restrooms located at the ground floor and wheelchair accessible rooms available at the hotel. Wheelchair users can also access the restaurant located at the hotel and there are lifts to all floors.