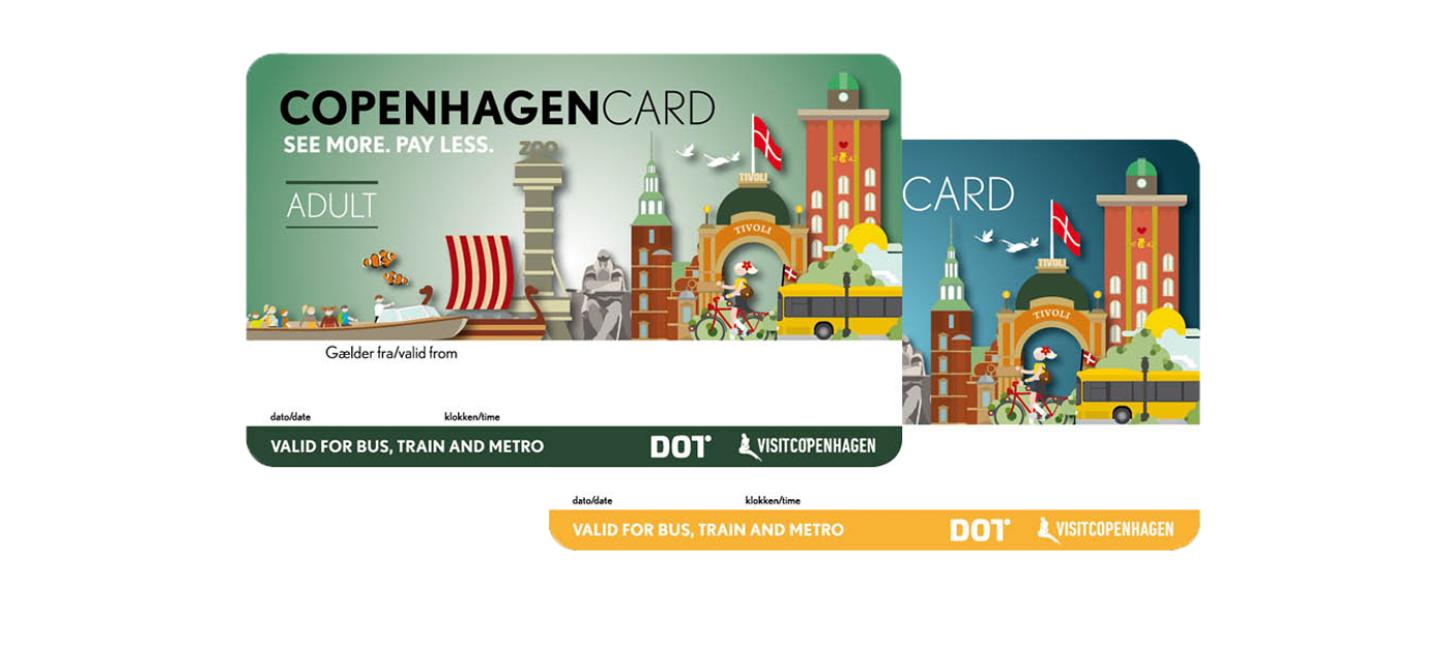 Earn commission by selling Copenhagen Cards
Photo:
Wonderful Copenhagen
The Copenhagen Card is a city card providing cardholders with free access to more than 80 museums and attractions. Furthermore, the card gives access to free public transport by bus, metro, train, and harbour bus throughout the Capital Region.
Are you interested in becoming a Copenhagen Card sales agent? Being able to offer your clients a Copenhagen Card when they book a tour to Copenhagen is not only beneficial for them. It will also be profitable for you, adding to your provided service and package deal. As a Copenhagen Card sales agent, you will receive a 10 % commission on all the card types. 
The cards are valid for respectively 24, 48, 72, 96, and 120 hours and can be purchased as an adult (16+) or a children's card (10-15 years). Two children between 0-9 years of age are included for free when accompanying an adult with a Copenhagen Card.
Summing up, your clients will be able to obtain the following benefits:
Free entry to 80+ museums and attractions
Free public transportation by bus, train, harbour bus, and metro in the Capital Region of Denmark
Discount on restaurants, sights, shopping, and car hire
Two children (0-9 years) included in an adult card

How to become a Copenhagen Card sales agent
We kindly ask you to apply for a partnership at copenhagencard@woco.dk. Please inform about the activity you provide and the expected number of cards sold per year, as there is a minimum requirement.
Once accepted as a Copenhagen Card sales agent, you will receive a personal code to obtain a 10 % discount on all purchases. When ordering your cards, use the link www.copenhagencard.com/dealer and enter the discount code along with the card quantity and type for the voucher. Pay directly with a credit card and forward the voucher by email to your clients or print out the voucher and send it to them after the payment is completed.
Your clients can also get a digital card directly on their mobile. Please read more about the digital card here.
Prices from April 1, 2021, till March 31, 2022
Adult (16+ incl. two children from 0-9 years):
24 hours: 419 DKK / 57 EUR
48 hours: 619 DKK / 83 EUR
72 hours: 759 DKK / 102 EUR
96 hours: 889 DKK/ 120 EUR
120 hours: 999 DKK / 135 EUR
Child (10-15 years):
24 hours: 209 DKK / 28 EUR
48 hours: 309 DKK / 42 EUR
72 hours: 379 DKK / 51 EUR
96 hours: 449 DKK / 61 EUR
120 hours: 499 DKK / 67 EUR
Support
If you have any questions regarding the Copenhagen Card, please email copenhagencard@woco.dk. You can also use the chat function on www.copenhagencard.com.
Back to the Travel Trade site.
About Wonderful Copenhagen
Wonderful Copenhagen © 2023