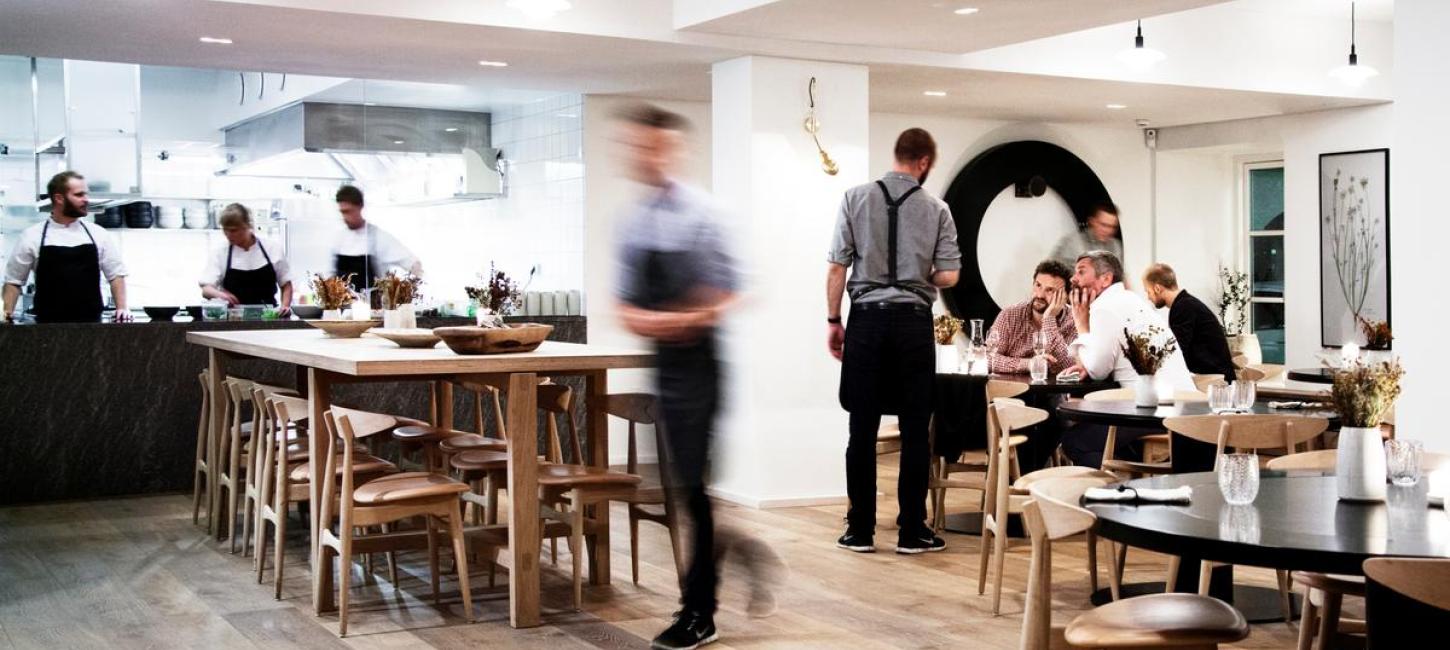 Copenhagen hailed as Best Culinary Destination by industry experts
Photo:
Marie Louise Munkegaard
30.07.2014
Currently home to 15 Michelin-starred restaurants, Copenhagen is the Nordic region's gastronomic capital. An expert panel at Saveur Culinary Magazine just ranked Copenhagen as the Best Culinary Destination in the "small international" category at the 2nd annual Culinary Trav
Copenhagen is a cradle of sustainable living and creative cuisine. It is a place brimming with aromatic bakeries, comforting coffee shops, and brilliant chefs offering some of the most inventive, and, at times, healthiest cuisines on earth.
One of the most innovative restaurants in Copenhagen is noma, which holds two Michelin-stars and has claimed the title of World's Best Restaurant no less than four times, in 2010, 2011, 2012 and 2014.
Copenhagen also has some of the world's best chefs and Northern Europe's biggest food festival, Copenhagen Cooking, which has both a summer and winter edition. The summer edition took place in August this year and offered more than 150 unique culinary events that gathered gastronomy enthusiasts from Denmark and abroad. 
Copenhagen excels in more areas than new Nordic cuisine; unforgettable versions of international dishes can be found, from French, to Asian, to Danish mainstays like the open-faced sandwiches known as smørrebrød.
At Kadeau, chef Nicolai Nørregaard prepares dishes inspired by his native Bornholm, an eastern island off Denmark's mainland, including marinated beef with seabuckthorn and rose hips, and celeriac baked in butter and salt.
Then there are the old-timers, like Restaurant Schoennemann, which opened in 1877 and might still be the best place in town to grab a classic Danish lunch of herring, beer, and schnapps.
If Copenhagen's world-renowned restaurants and chefs weren't enough, the city has recently become home to a new supermarket called The Freemarket, where everything is, well, free as long as consumers agree to review each morsel they purchase on the market's website (in Danish only).
The Saveur Culinary Travel Awards 2014 ranks the cities that perform the best across 21 categories. The rankings are based on both an expert panel- and a reader's choice.
The expert panel consists of a hand-picked group of industry experts, travel writers, photographers, globetrotting chefs and Virtuoso Travel Advisory Board members.  
About Wonderful Copenhagen
Wonderful Copenhagen © 2023